Hallway Wallpaper Ideas
Title
It's time to get creative with your hallway
A leading feature in current interior design trends is hallway wallpaper. It may be a relatively small space compared to your living room or bedroom, but your hallway provides the perfect canvas for experimenting with everything from retro to contemporary, cosy to bold.
It's time to get creative with this liminal zone and try a few different ideas to bring some colour into what is often the most overlooked space in the house.
Impact as soon as you step through the door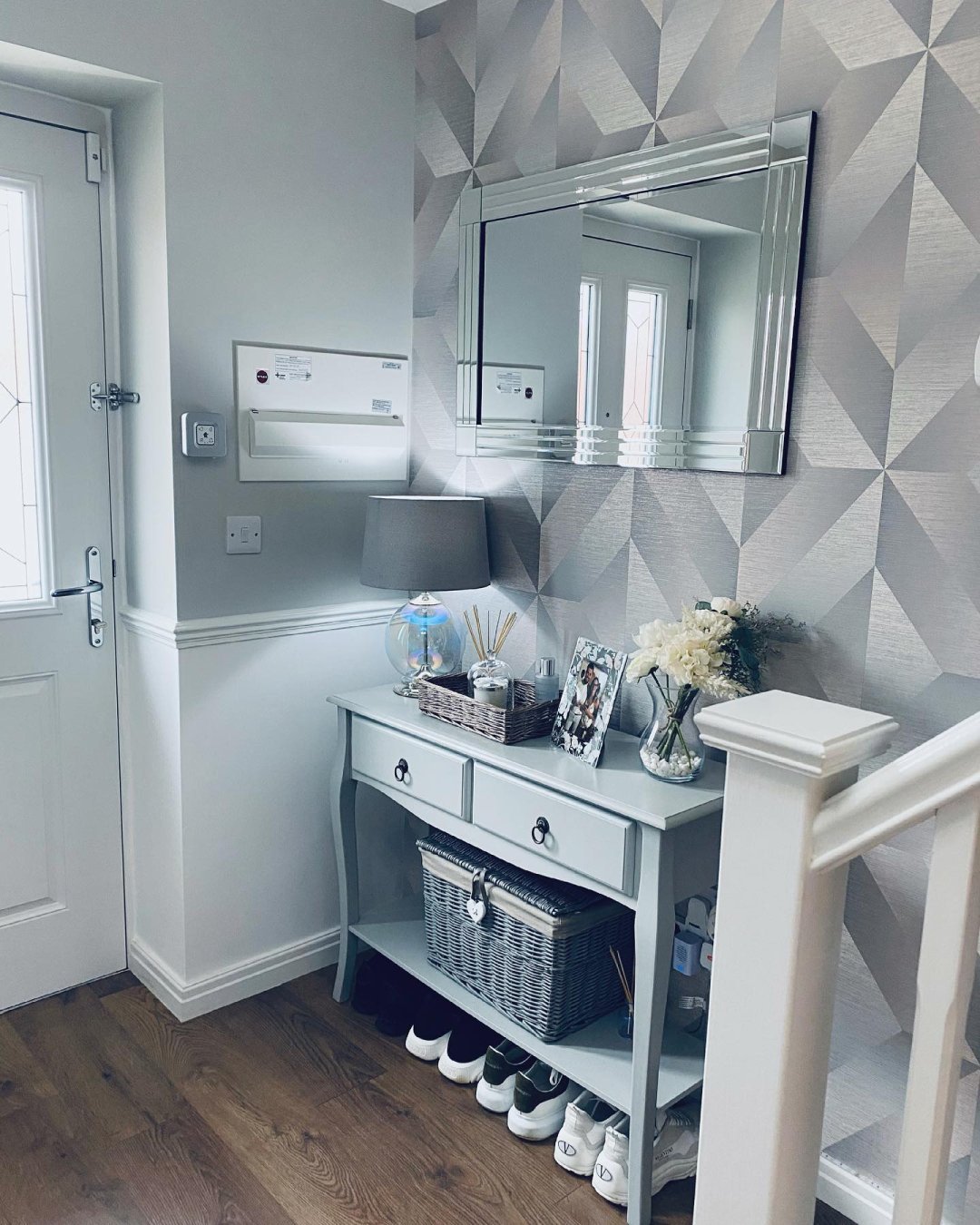 If your hallway is the main entrance to the house, you need to make an impact without overwhelming the senses.
By combining a modern take on Deco-influenced styling, you can have that immediate wow-factor without the design becoming too 'fussy'.
We particularly like the muted tones of the Atelier Geo Slate pattern, which works beautifully with a more neutral hallway concept.
A sense of space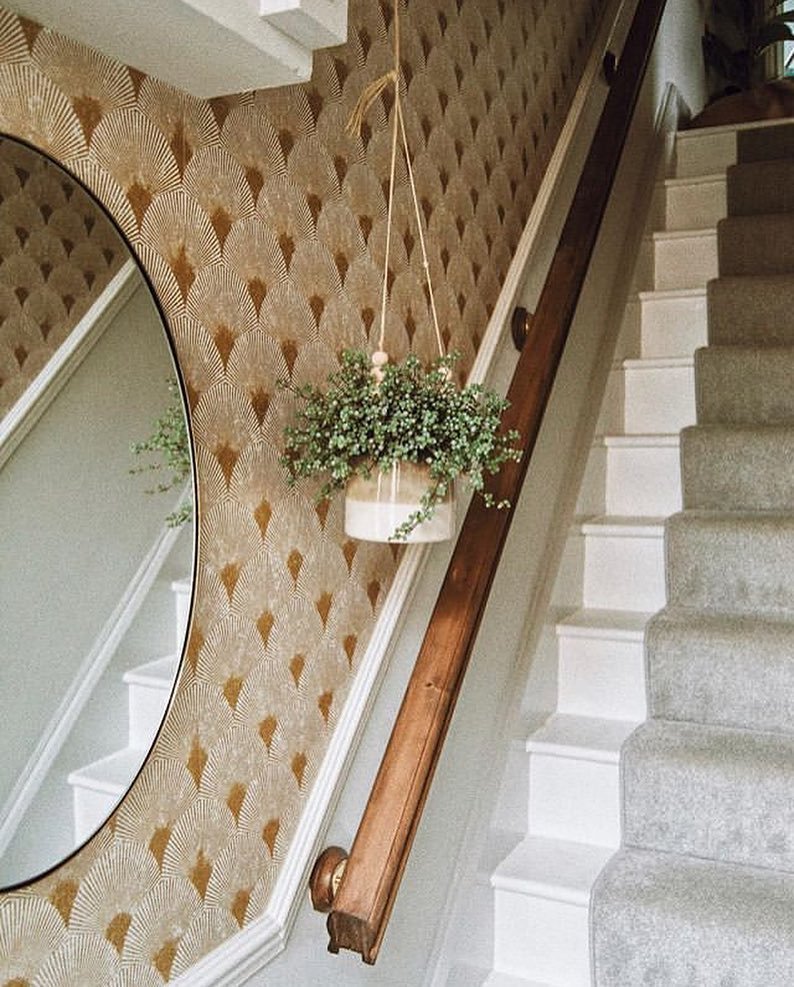 Hallway wallpaper, when used intelligently, can also create a sense of space in what is frequently a constrained, restricted area.
The best way to do this is to use light colours and simple structured designs that trick the eye into thinking your hallway is bigger than it really is.
Metallic effects, such as the elegant Fan Gold wallpaper, can help achieve this. This retro-inspired wallpaper not only adds movement and interest, but the metallic elements reflect the light, creating a brighter, airy feel.
Go bold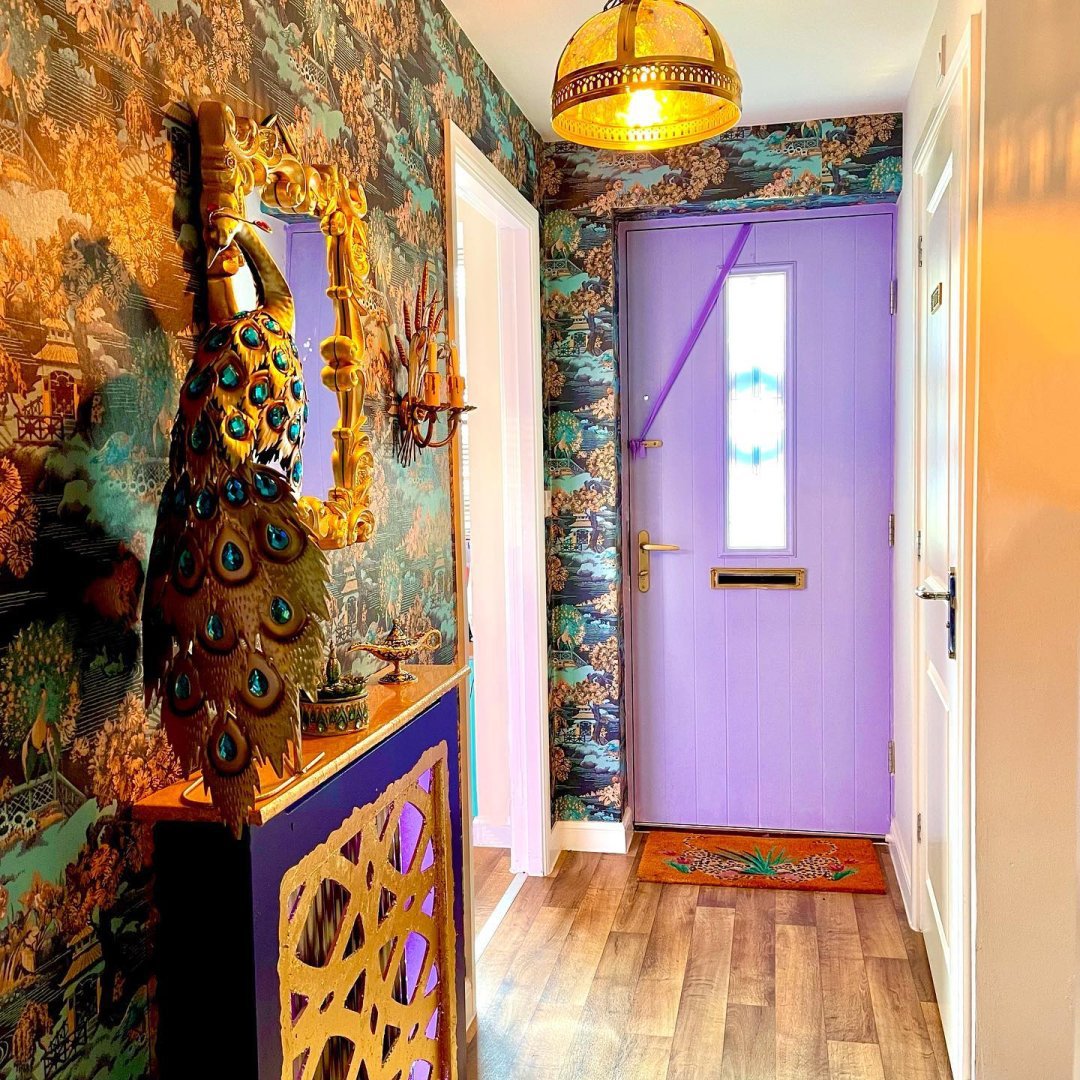 So far, with our hallway wallpaper ideas, we've kept things relatively simple and understated. Let's go to the other end of the scale, and talk about the big trend at the moment – Oriental.
Packed full of rich designs, floral motifs, deliciously bold shapes, and vibrant colours, a feature wall covered with our Oriental Edo Toile wallpaper will stop your visitors in their tracks.
Balance it out with plain pastels that pick up on colour themes within the pattern, and you have real impact without going too over-the-top.
Floral fancy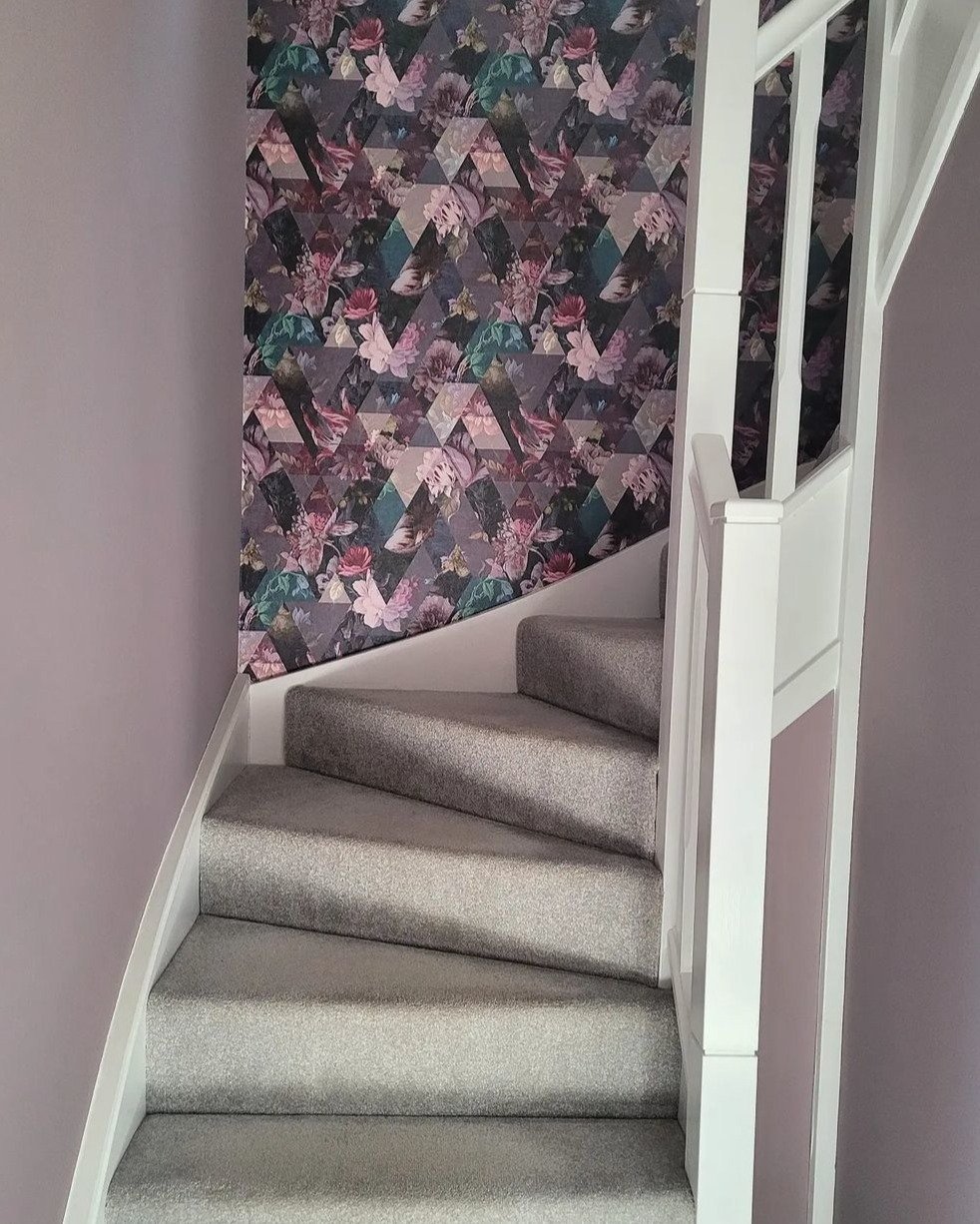 Floral hallway wallpaper doesn't need to be outdated or remind you of your grandma's house back in the 1970s. Today, floral is big once again, ranging from bold and beautiful to delicate and ethereal.
Modern designs also add a bit of extra interest with some unexpected patterned overlays, such as in the Timepiece Amethyst and Spiced Mulberry print.
This combines a classic floral pattern with geometric shapes to give a 3D effect. Unusual, different, and very much on-trend with the current lilac and lavender paint palettes
Don't just put wallpaper on the walls
Hallway wallpaper ideas don't stop at the walls. With a host of designs available, you can create a feature from just about any flat surface, including stair risers.
Using a geometric design such as the Echo-Stone pattern on your stair risers leads the eye upwards, turning a mundane feature into something special.
You can try all types of designs on stair risers, from floral to Deco, go quirky with a patchwork pattern, or keep it sophisticated with a touch of Geo Slate.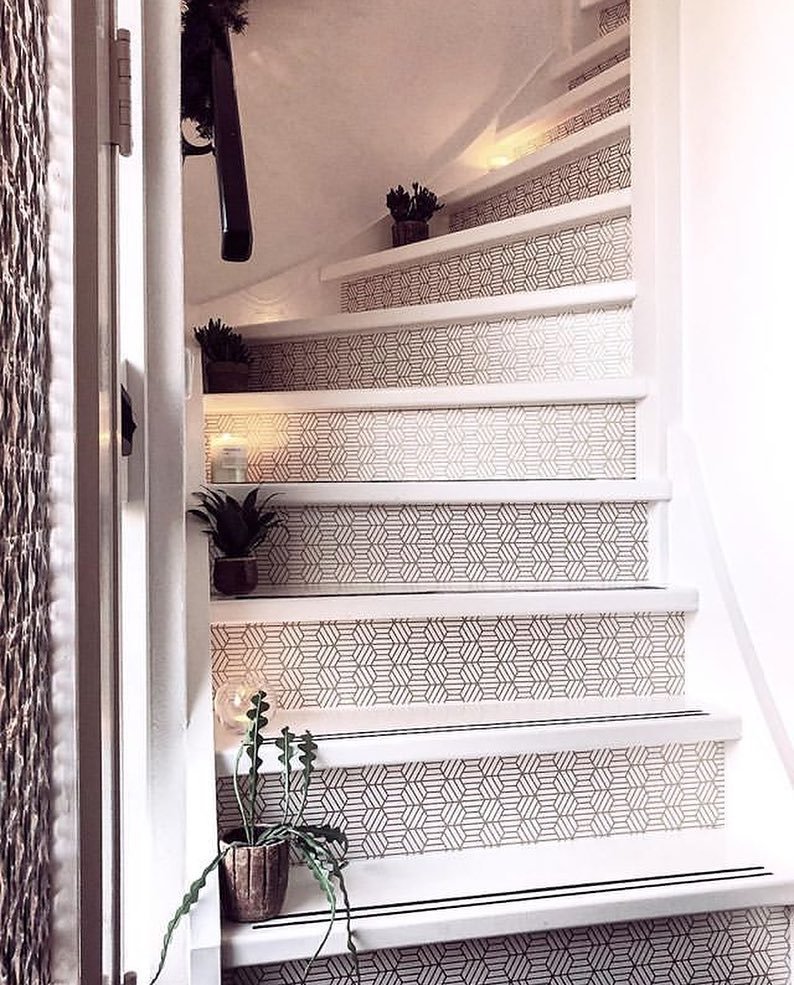 Whatever hallway wallpaper you choose, remember that it should create a flow from one space to another. So ensure that your hallway design complements the spaces leading from it.
Think about the light sources, too – in natural light a metallic wallpaper can transform from morning to afternoon as the light moves across it. If you're restricted to artificial light, a simpler geo design will work better than a more complex floral design, where the details may be lost in the shadows.
But most importantly, when you're looking for hallway wallpaper ideas, don't just go for plain magnolia – have a little fun and give a small space a noticeable impact.

If you want to take a look at further inspiration for your hallway, why not check out our blog on
hallway paint ideas
?