Inspiration
Water Based Paint
Our entire range of paints here at Graham & Brown are water-based and we know that's a great thing but why is this important and what does it mean for you?
What are they & why should you use them?
Our entire range of paints here at Graham & Brown are water-based and we know that's a great thing but why is this important and what does it mean for you?
Hopefully in this guide we'll help you to understand why water-based paints are better for you and dispel any common misconceptions you may have come across!

THE SCIENCE BIT...
Whether a paint is water or oil based is down to the carrier or "vehicle" used and whether it's (surprisingly) water or oil - such as linseed oil. The carrier provides the right consistency for application and once applied, evaporates to leave a dry paint film. Basically, without this the mixture of ingredients within the paint would be too thick to use.
Oil based paints are a traditional decorator's go to, however in 2010 legislation came into place to minimise the amount of VOCs (Volatile Organic Compounds) released into the atmosphere. This saw a lot of paint move to water-based in order to lower these pollutant levels.
You'll recognise VOCs as the typical "paint drying" smell – a strong odour of pollutants being release into the air as the paint dries. These are not only harmful to the environment but can be to us as well, by breathing them in.
Therefore, we have ensured our range is completely water-based meaning our paints are low VOC and low odour. So, you can decorate until your hearts content without worrying about adverse health and environmental effects!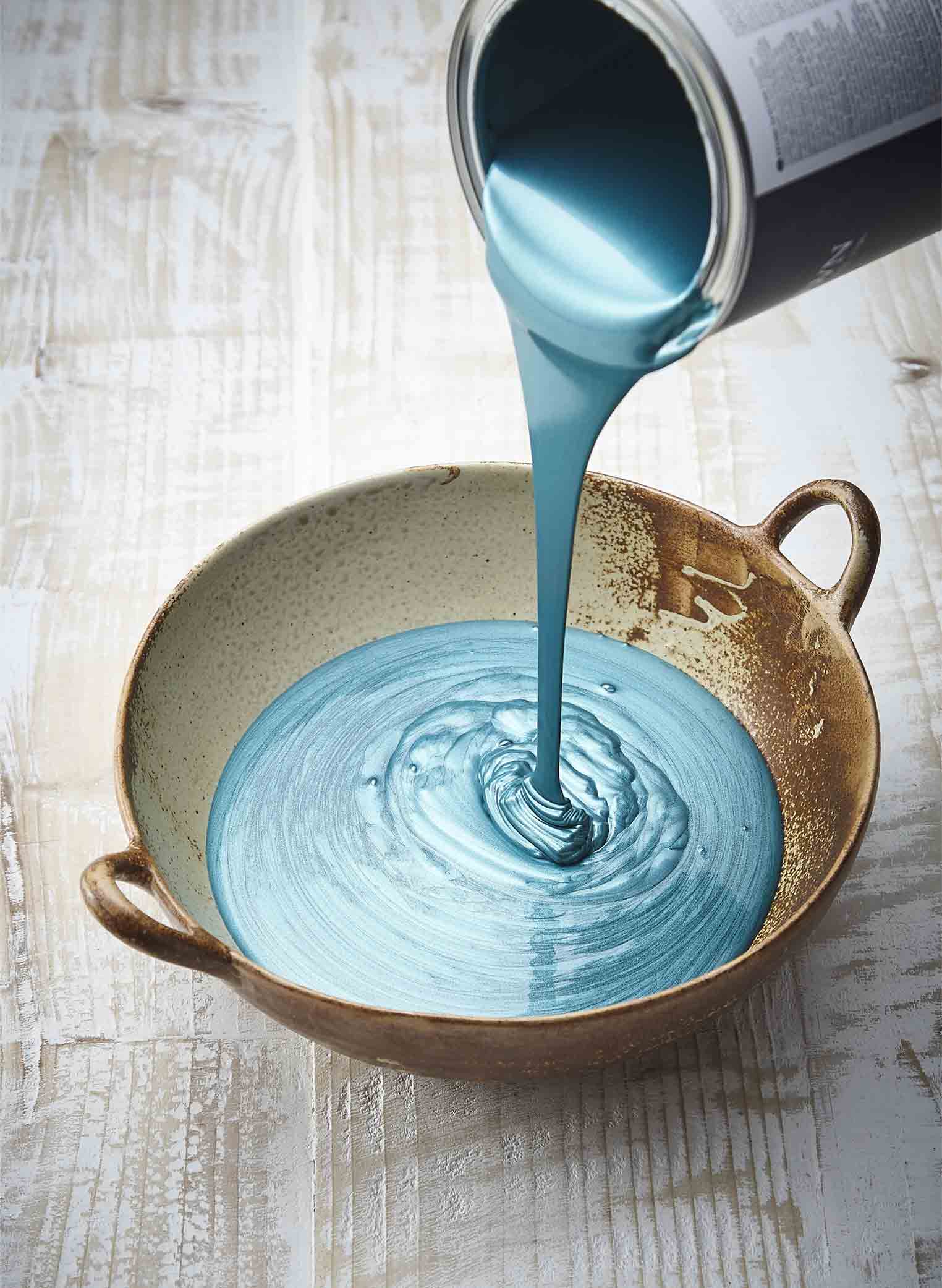 ARE THERE ANY OTHER BENEFITS?
I'm so glad you asked – yes there are. Water-based paints are thinner and dry quicker than their oil-based alternatives meaning you can get much more of your project done in a shorter time frame than before. Clean up is also made shorter as all you need to clean up your equipment is warm soapy water so you can say goodbye to white spirit.
Another big win for water is its resistance to yellowing over time. Oil-based paints tend to contain certain resins which are prone to yellowing – especially in white gloss paint. With our water-based trim paints (eggshell and gloss) you can complete your decorating speedily whilst safe in the knowledge that whatever colour you've chosen won't deteriorate over time in the same way it could do with an oil-based alternative.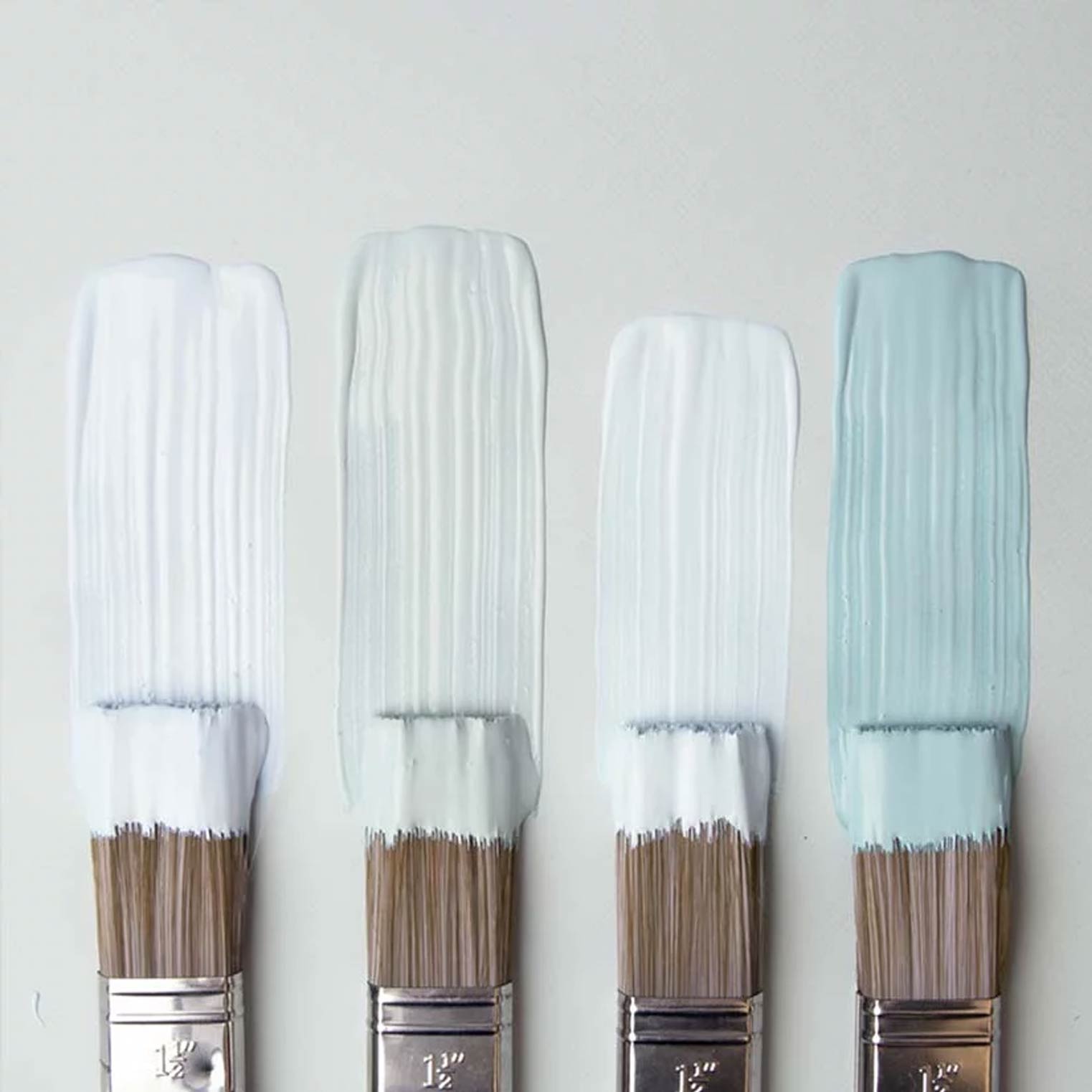 BUT AREN'T OIL-BASED PAINTS MORE DURABLE?
This is a big misconception within the paint world and one that is simply just not true. Durability and performance are determined by the quality of all the other ingredients within the paint, not the carrier. The water evaporates whilst drying, therefore it's the paint film left that needs to have the durability.
In fact, technology has improved so much that water-based paints can perform much better than oil-based paints because they stay flexible for longer. Surfaces can expand and contract in response to many factors such as temperature, exposure to sunlight and also moisture. Water-based paints can accommodate regular movement and therefore last longer.
They also tend to be microporous (or water vapour permeable), which means they will allow trapped moisture beneath the surface to evaporate naturally without damaging the paint film. Another misconception is that you can't clean your walls with water-based paints because you'll wash off the paint. Again, this isn't determined by the carrier it is determined by the quality of the paint itself. Our resistance paint has been awarded Class 1 Scrubbable meaning you can clean away without worrying about paint lifting, white marks or polishing up.
In fact, our Resistance Ultra Durable Matt Emulsion is the only paint on the market with a 1% sheen AND the ability to clean without disturbing the paint finish.
Oil-based paints can have their place and as we've said, are still popular with some people, however our investment in developing our water-based range of paints ensures that you are purchasing a top quality, high performing and durable product whilst also keeping yourself, your family and your animals safe during the process – not to mention helping out the planet!