Inspiration
Our Favourite Green Bedroom Ideas
Refresh your bedroom using green.
There is no better colour for your bedroom than green. Depending on the tone or pattern you choose, green can create the illusion of bringing the outside in, create a calm, serene space or give your bedroom a luxurious and sumptuous feel. Take a look at some of Graham and Brown's favourite green options for your bedroom.
Rinku Green & Copper Wallpaper
If you're looking for a luxurious and contemporary theme in your green bedroom, then search no further! Our Rinku Green & Copper Wallpaper has a rich bottle green background with a large copper geometric print.
This wallpaper is ultra modern and is perfect for creating a sumptuous atmosphere. If you want this wallpaper to make a statement as a feature wall, it pairs perfectly with our deep green Adeline Paint or our neutral Taupe Twist Paint.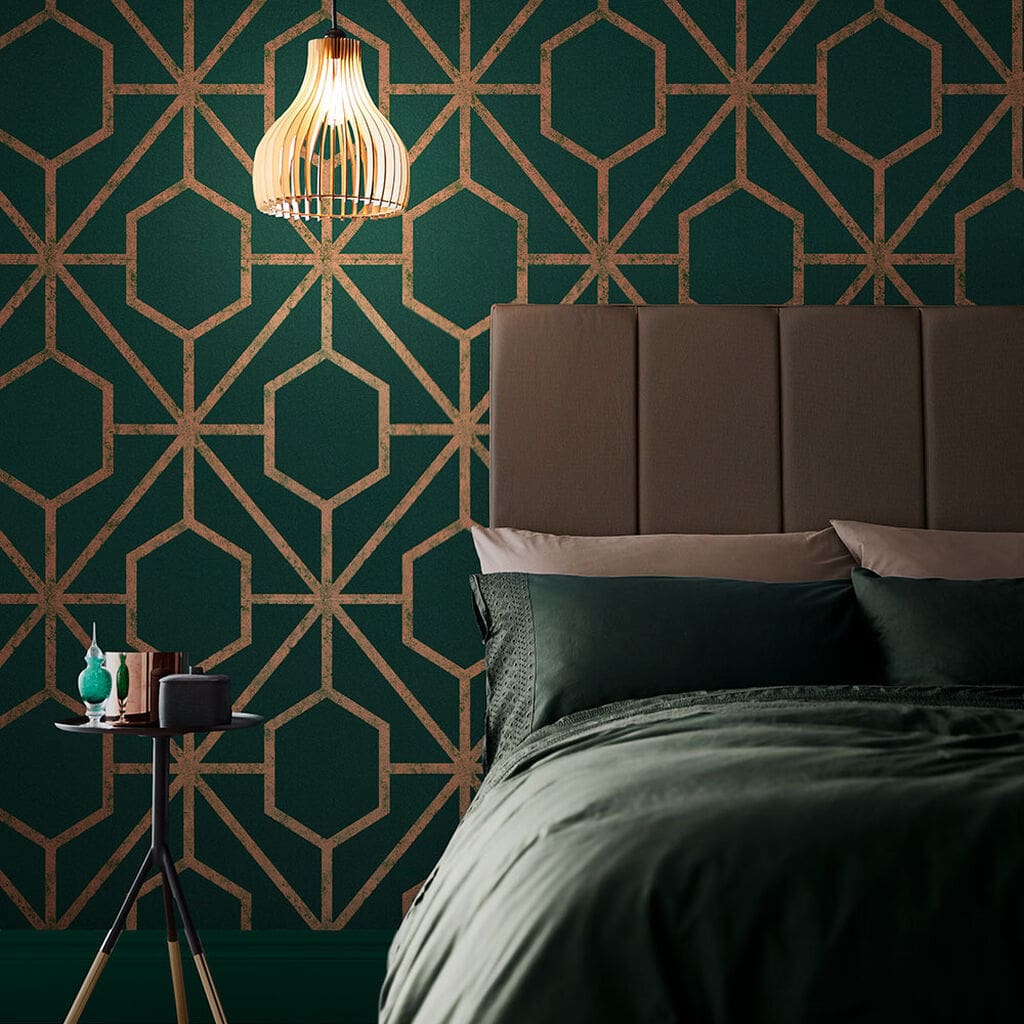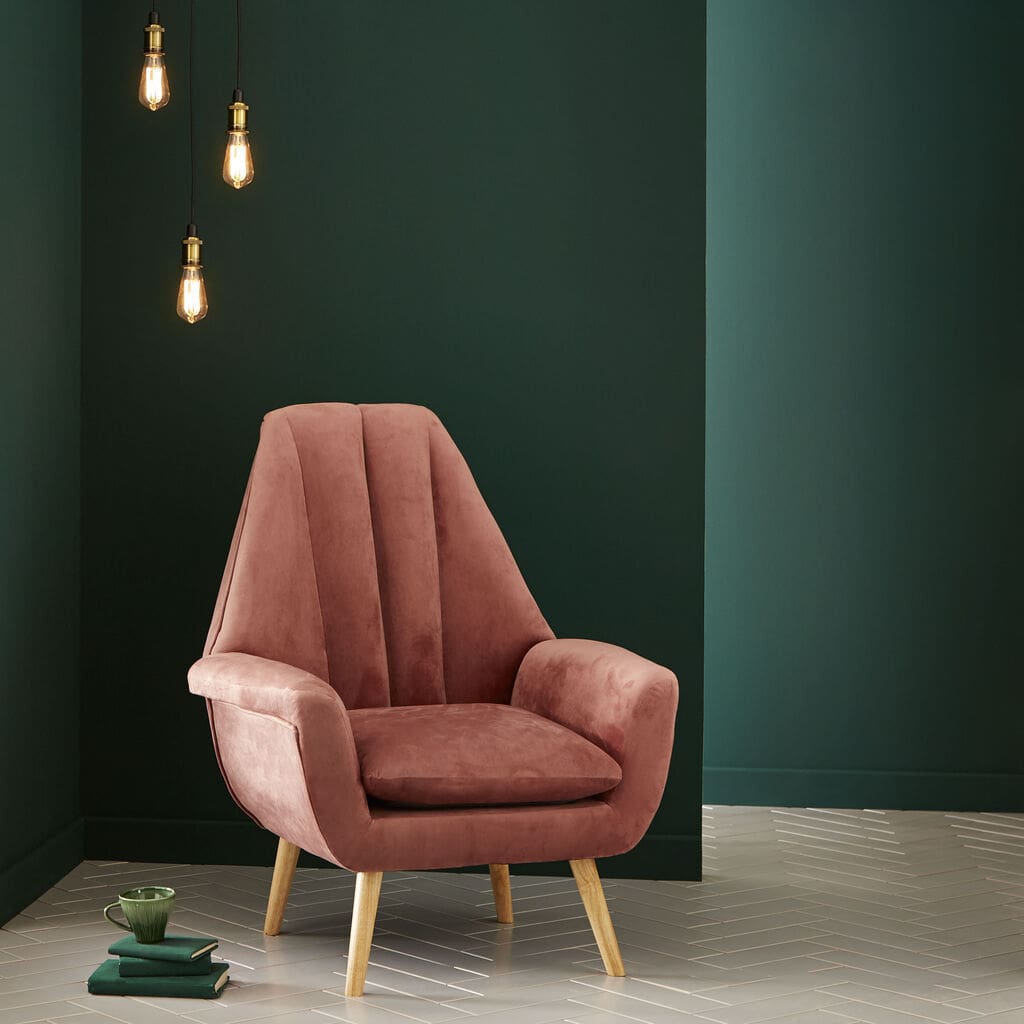 Midsummer Fern Lush Wallpaper
If you're looking to follow the current decorating trend of bringing the outside in, look no further than our Midsummer Fern Lush Wallpaper.
This neutral and green botanical print showcases natural, wild greenery in all its glory. This flourishing design has rich greens and crisp whites which make it just neutral enough for all four walls and create your own luscious, jungle haven.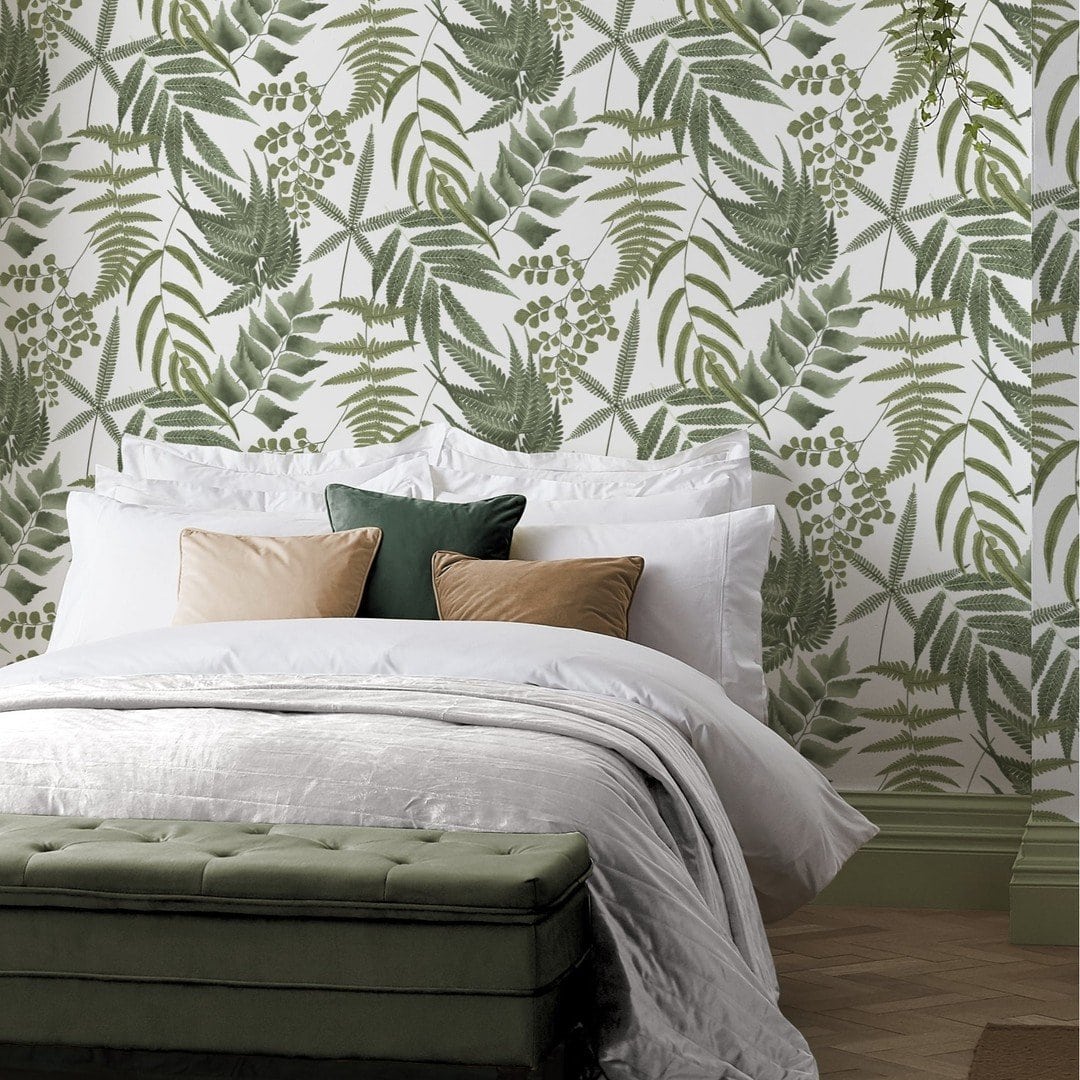 Wild Flower Stripe Mint Wallpaper
For a more subtle, tranquil shade of green, our Wild Flower Stripe Mint Wallpaper is perfect.
This beautiful wallpaper has soft metallic ombré stripes with shades of mint green, helping you to convey freedom and freshness in your newly decorated bedroom. This wallpaper is calm enough to work on all four walls but stunning enough to feature on an accent wall as well.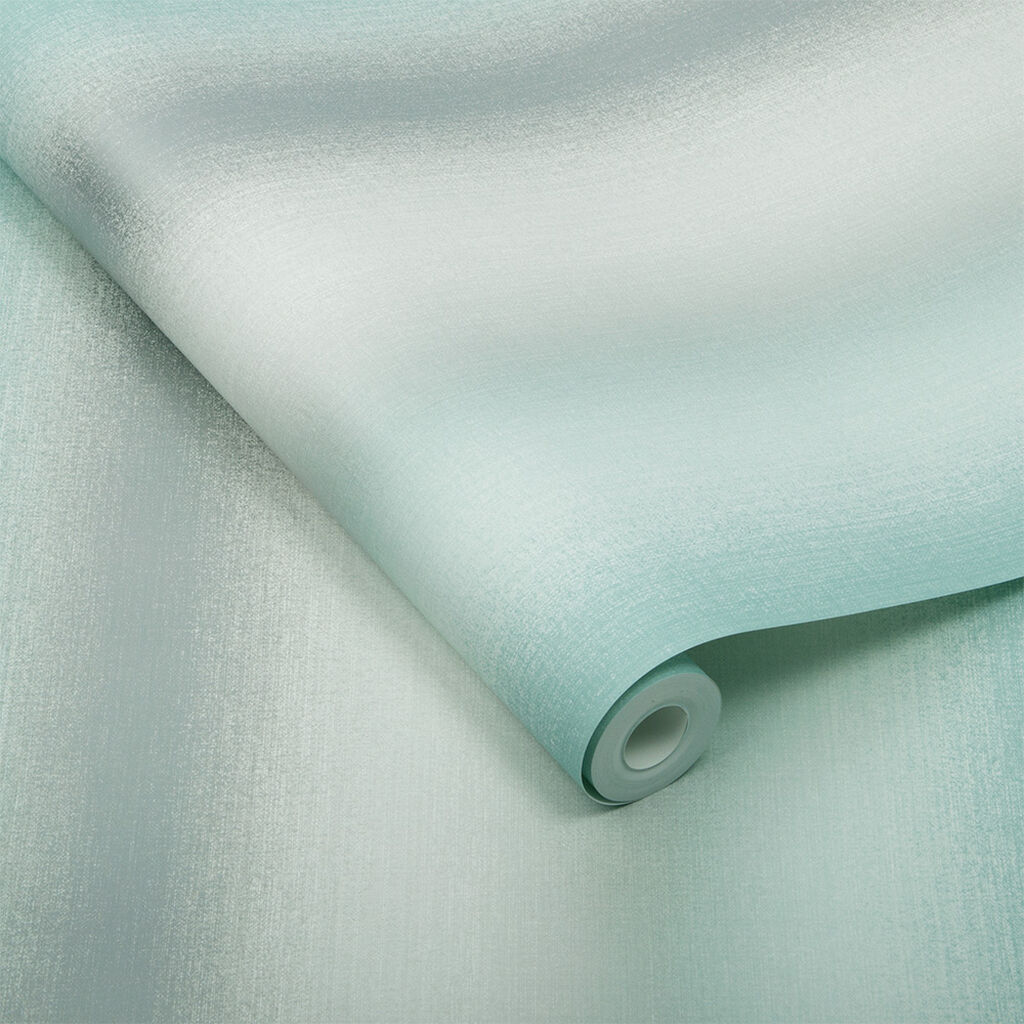 Glasshouse Flora Wallpaper
If you're hoping to create yourself a green bedroom in line with the current botanical trend, Graham and Brown's Glasshouse Flora Wallpaper is ideal.
This wallpaper is fresh, vibrant and the epitome of elegance. With a medley of blues, greens and yellows against a midnight backdrop, it has the ultimate colour pop you're looking for. With this wallpaper you can create a bedroom that helps you to escape to a magical night garden, full of floral opulence.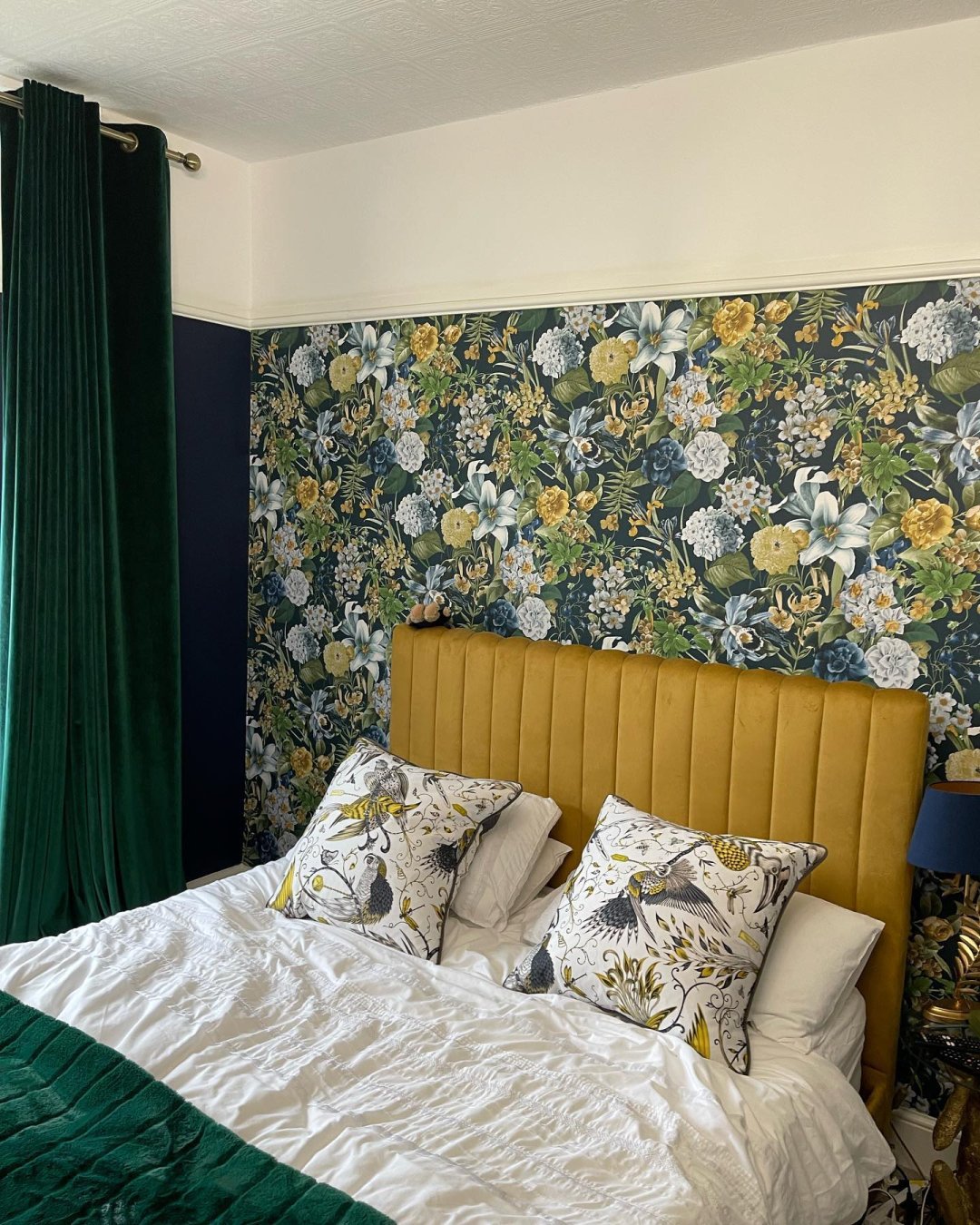 Buhler Carlyle Square Bespoke Wall Mural
The luscious, green Buhler Carlyle Square Bespoke Wall Mural depicts the stunning oil painting by Robert Buhler.
The mural shows the gardens of Carlyle Square in Chelsea, as seen from the original painter's window. This gorgeous mural makes a statement whilst also creating a calm, natural and tranquil atmosphere.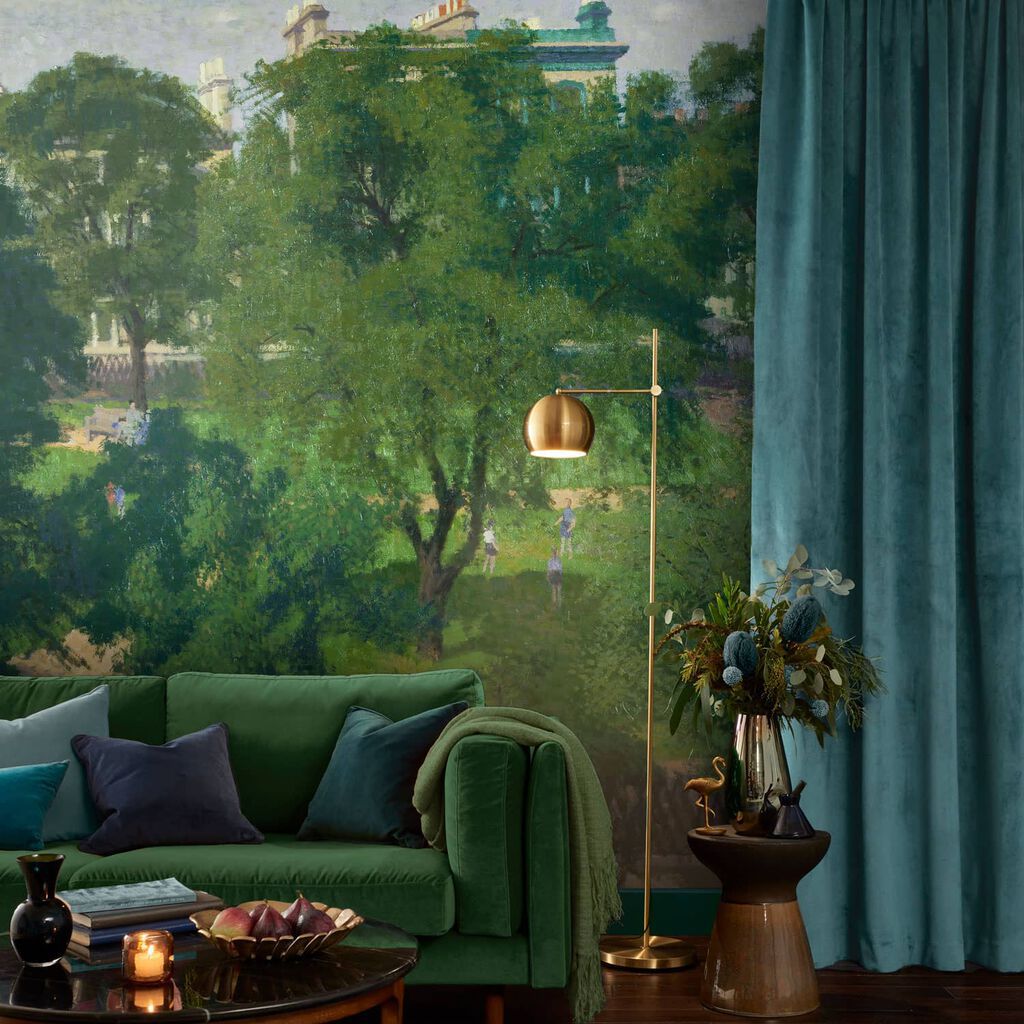 Gilbert Blackmore Vale Bespoke Wall Mural
The perfect green, biophilic wall mural can be found in Graham and Brown's Gilbert Blackmore Vale Bespoke Wall Mural.
The wall mural depicts the oil painting of the luscious greenery of Blackmore Vale in Dorset by Gilbert Spencer in 1942. Within the mural you can see the original brushstrokes visibly, giving the mural an authentic and original feel and making it a real focal point for your bedroom.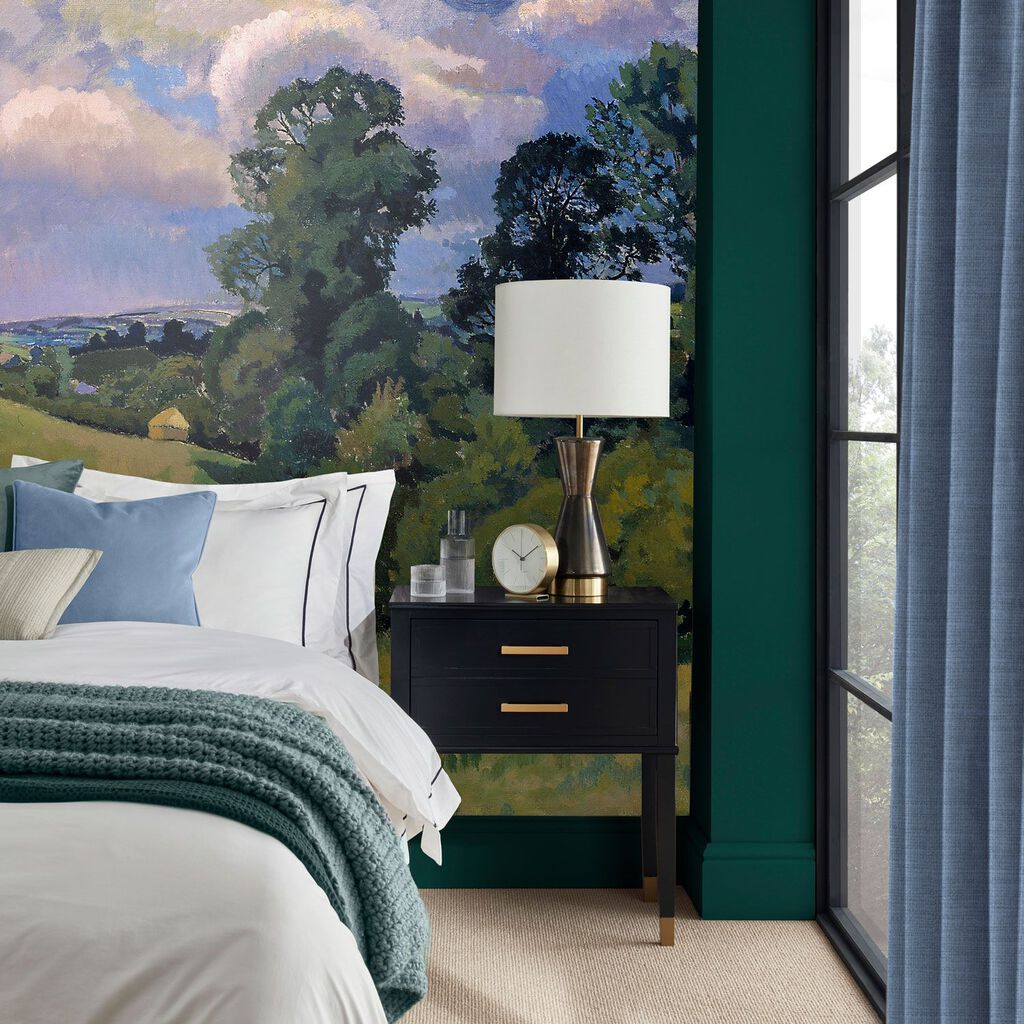 Venetian Floral Verde Bespoke Wall Mural
Graham and Brown's striking Venetian Floral Verde Bespoke Wall Mural is the perfect base for your green bedroom.
With a rich, deep, green background adorned trailing florals and vibrant pops of pinks with blue, this wall mural is the ideal choice for creating a luxurious botanical paradise in your very own bedroom.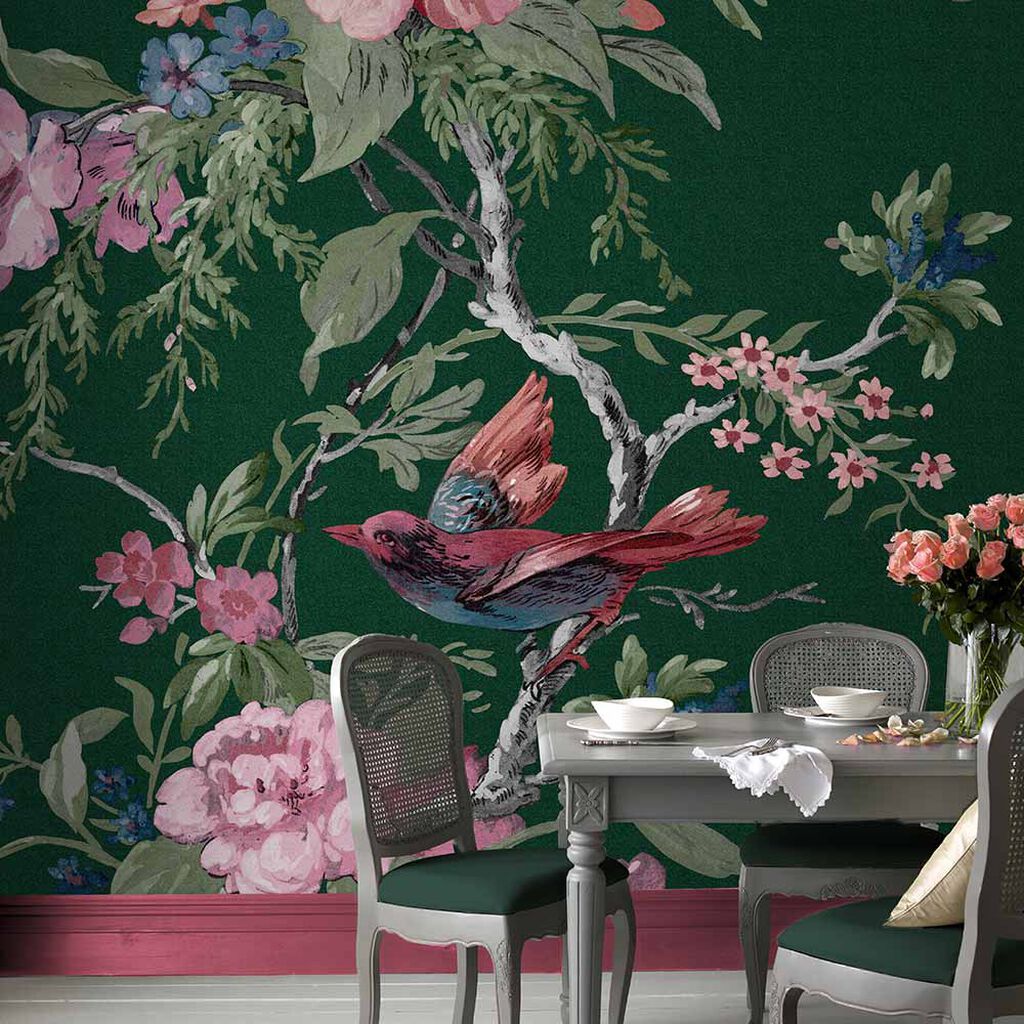 Island Shimmer Paint
If you're aiming to create yourself a tranquil green escape in your bedroom, Graham and Brown's Island Shimmer Paint is the perfect starting point for all four walls.
This stunning paint is the perfect zesty green hue and creates glimmering flecks of light around the room. Make sure to pair this paint with plenty of pale wood and indoor plants to create your own haven.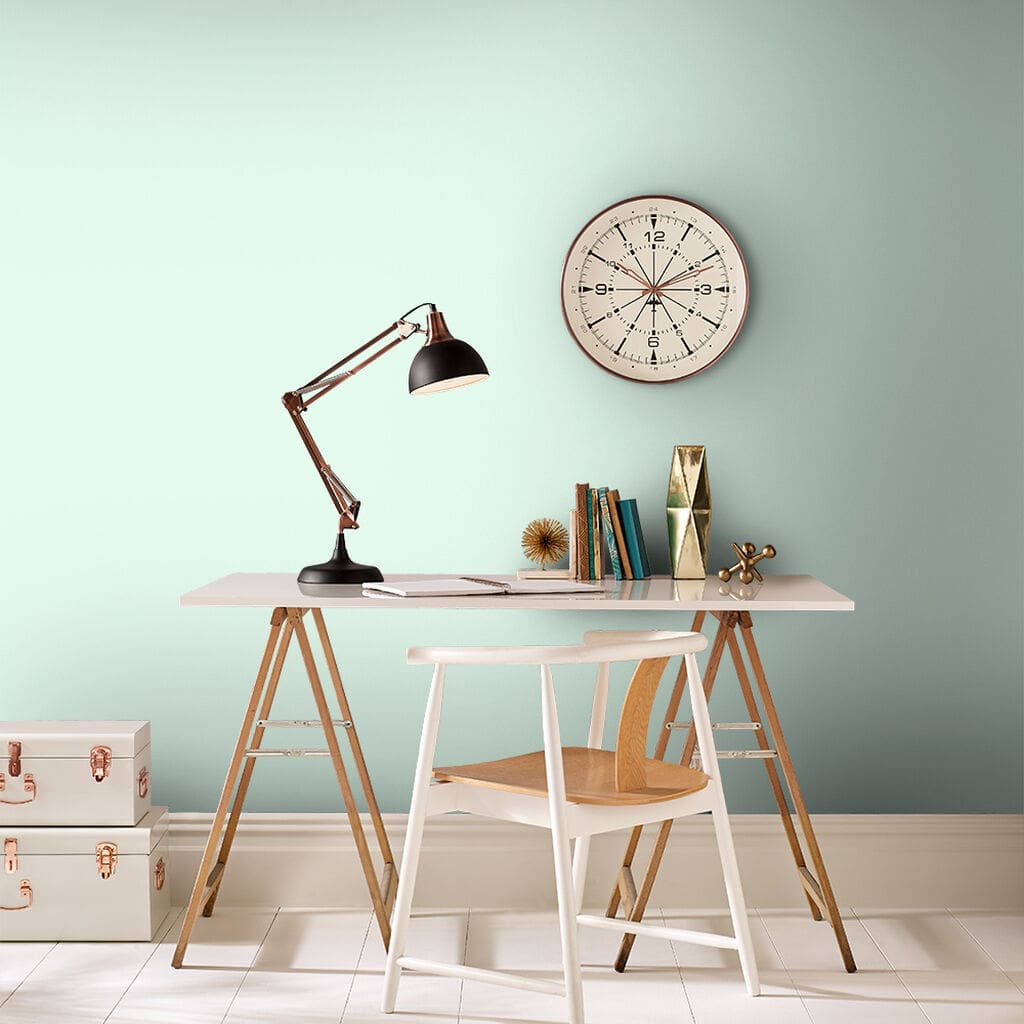 Whirl Paint
For a contemporary and liveable sage green paint, our Whirl Paint is the perfect choice.
This soft, calm colour works with modern homes and more contemporary styles, it can be used in a cosy, nostalgic way or in a way to help you create your perfect modern haven. Whirl Paint is so versatile that it is the ideal green tone to choose if you know you want to create a green space but are still undecided what theme you want to create afterwards.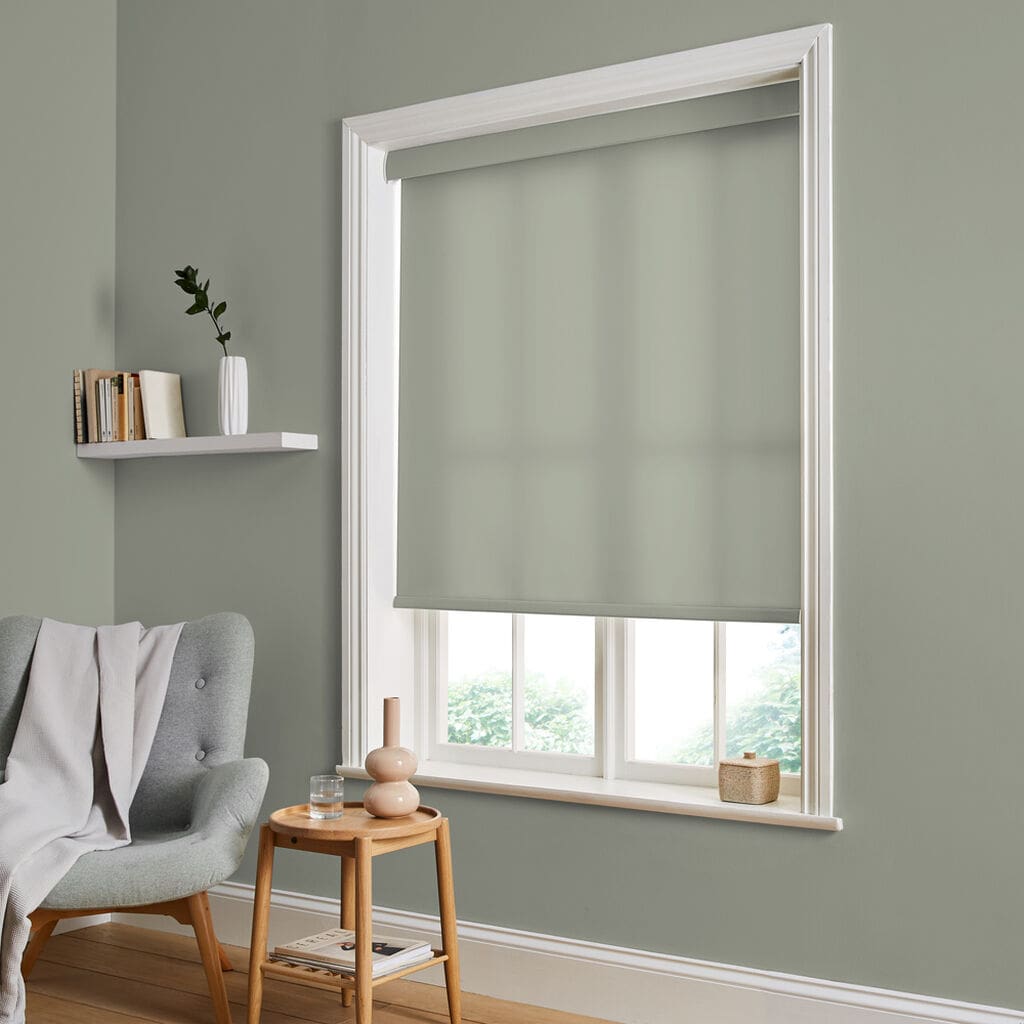 Matcha Tea Paint
There is very little else that's as on-trend as matcha tea and to create your own modern, on-trend, green bedroom look no further than our Matcha Tea Paint.
This paint brings your walls to life, with yellow undertones, this zesty shade of green is ideal to create a fun, tropical paradise. Make sure to match our Matcha Tea Paint with botanical and jungle themed furnishings to create a bedroom full of life.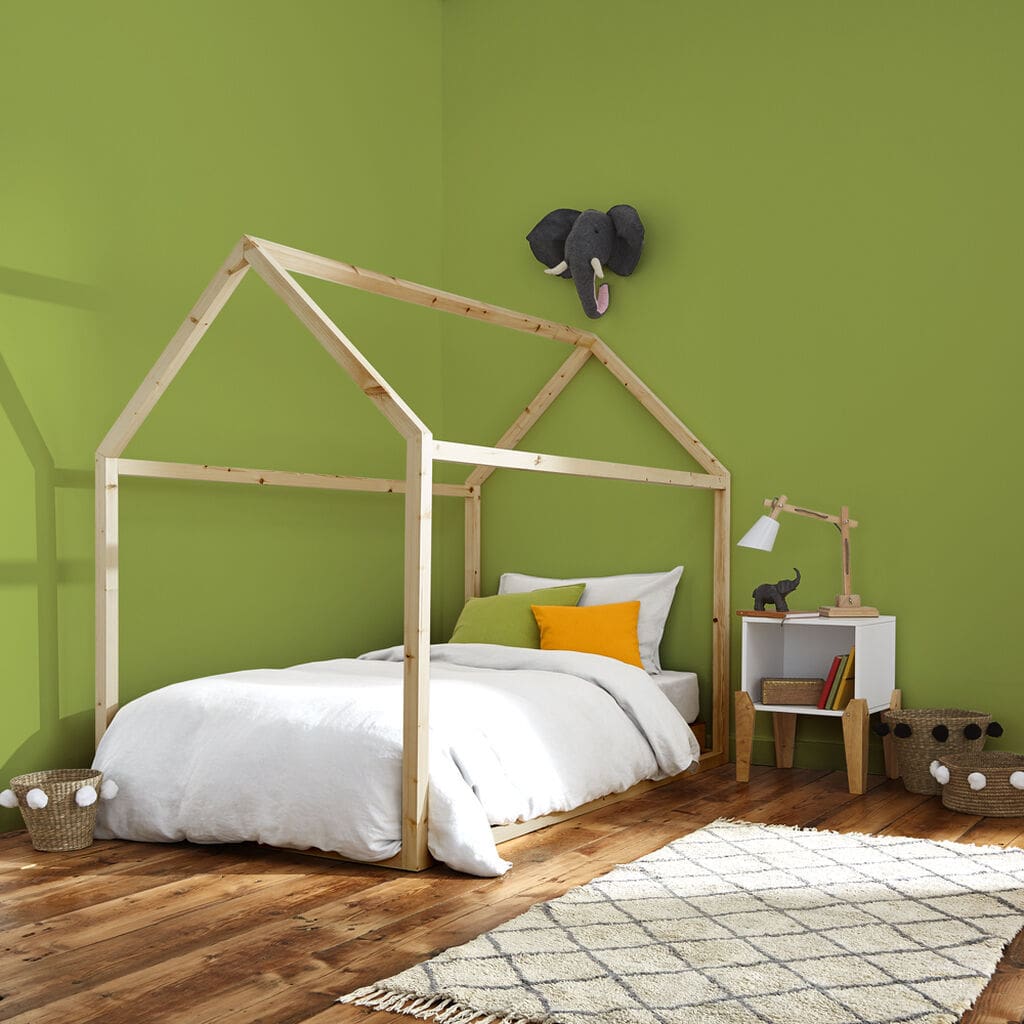 Apple Crumble Paint
A key bedroom trend for 2022 is colour drenching and a great option for following that trend in green is our Apple Crumble Paint.
This pure, bright green is perfect for following through from the wall down to the skirting board and complementing with paler greens to really make your walls pop.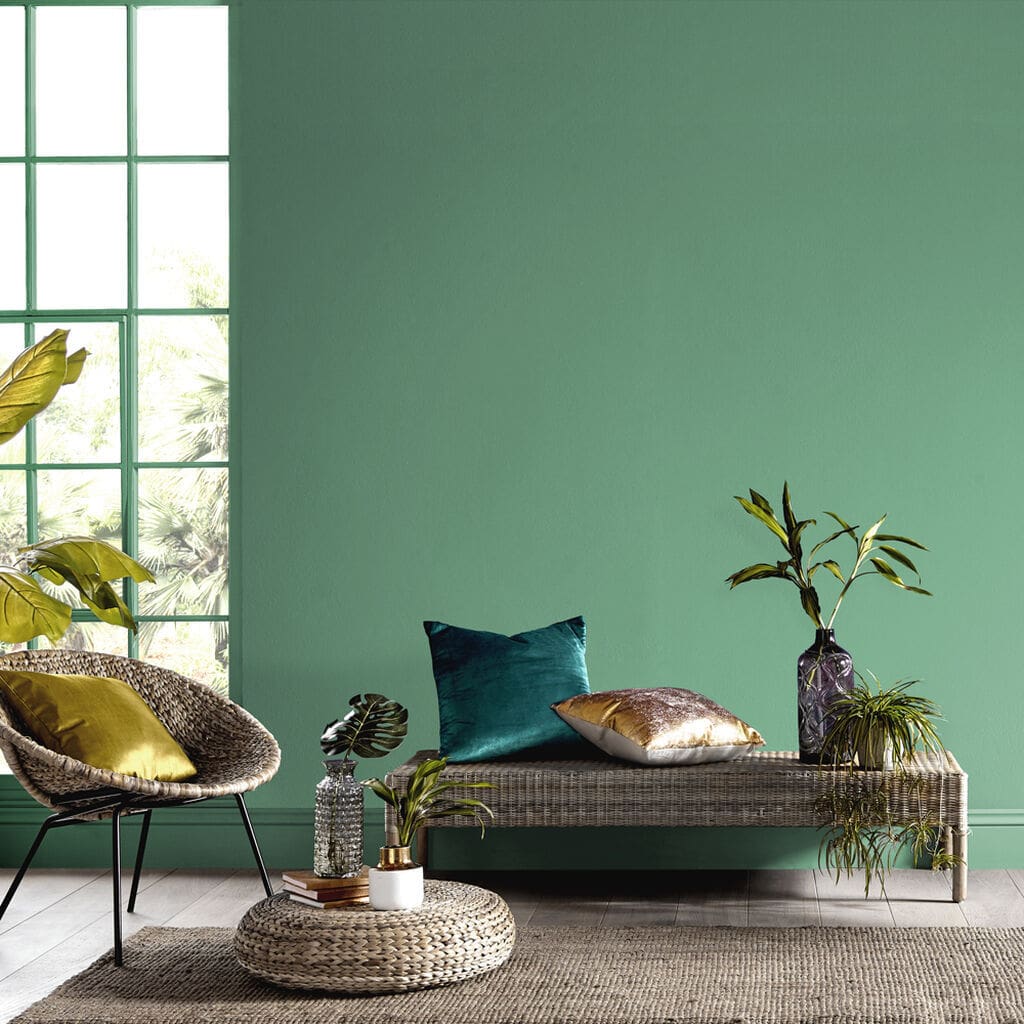 We hope you've found something here to inspire your new green bedroom! If you're still on the hunt for interior design tips and ideas for your bedroom, check out our blogs on Accent Wall Inspiration Ideas, Our Favourite Bedroom Wallpaper Ideas and Getting the Right Colour.