Sample Service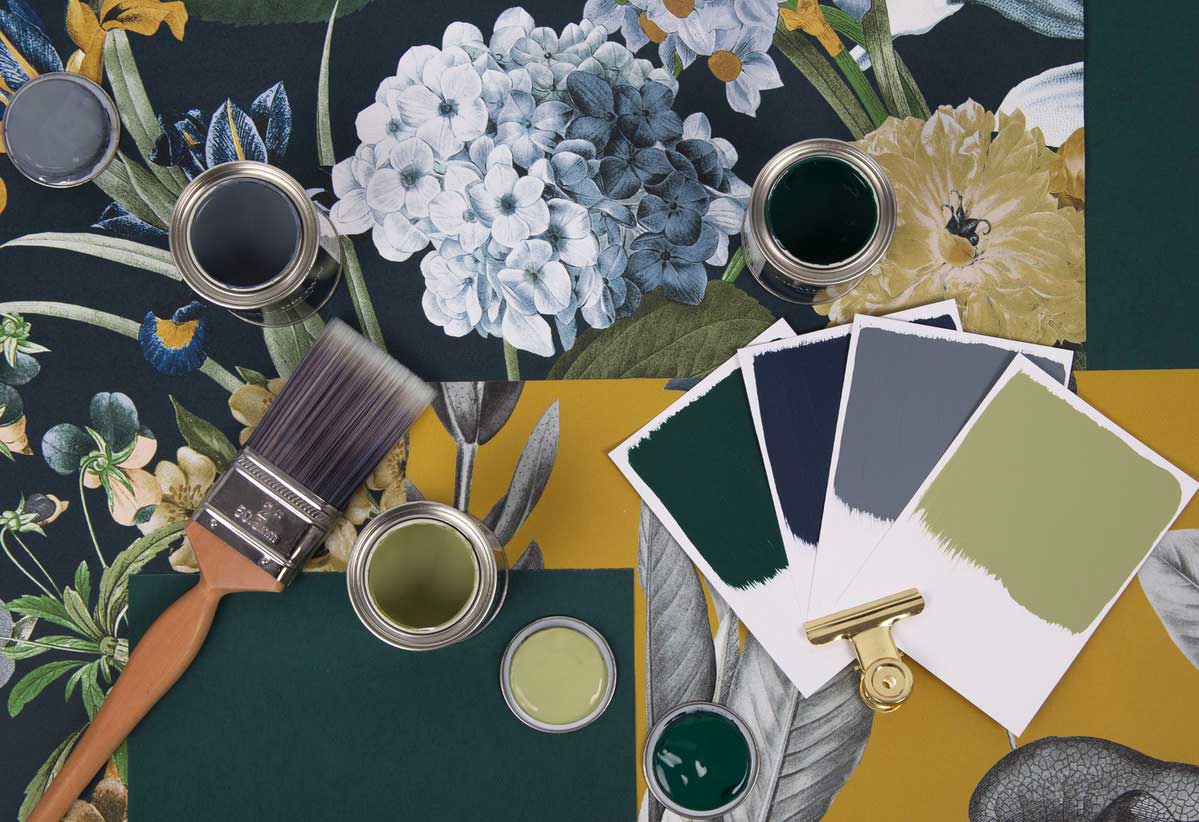 Wallpaper Samples
We know that viewing wallpaper on a screen can be difficult to do, and that many of our wallpapers have a texture as well. So, to help make your decision as easy as possible, we offer a sampling service on all our wallpapers.
Mural Samples
With so many choices of design and finishes, we want to ensure you can find the perfect mural for your home before you commit. That's why we offer mural sample packs that include one sheet of your chosen design in every finish, so you can easily find the right design and paper finish for you.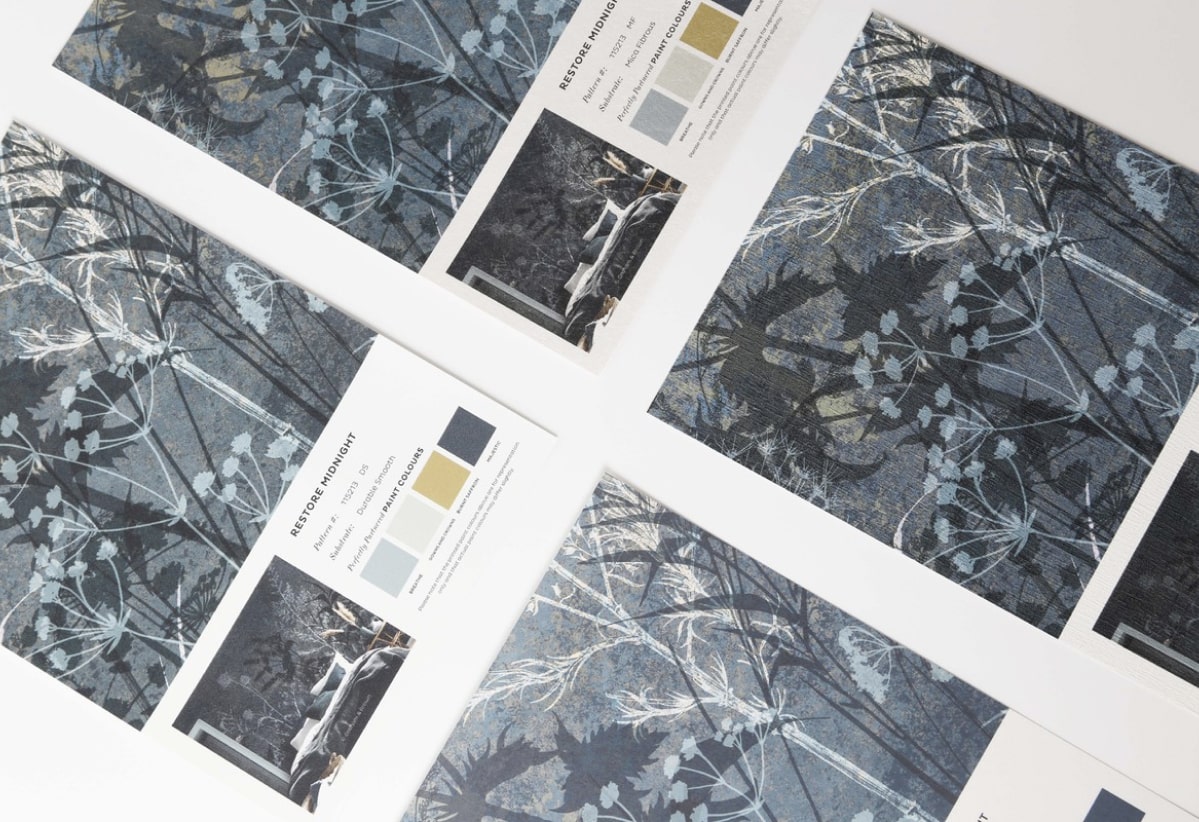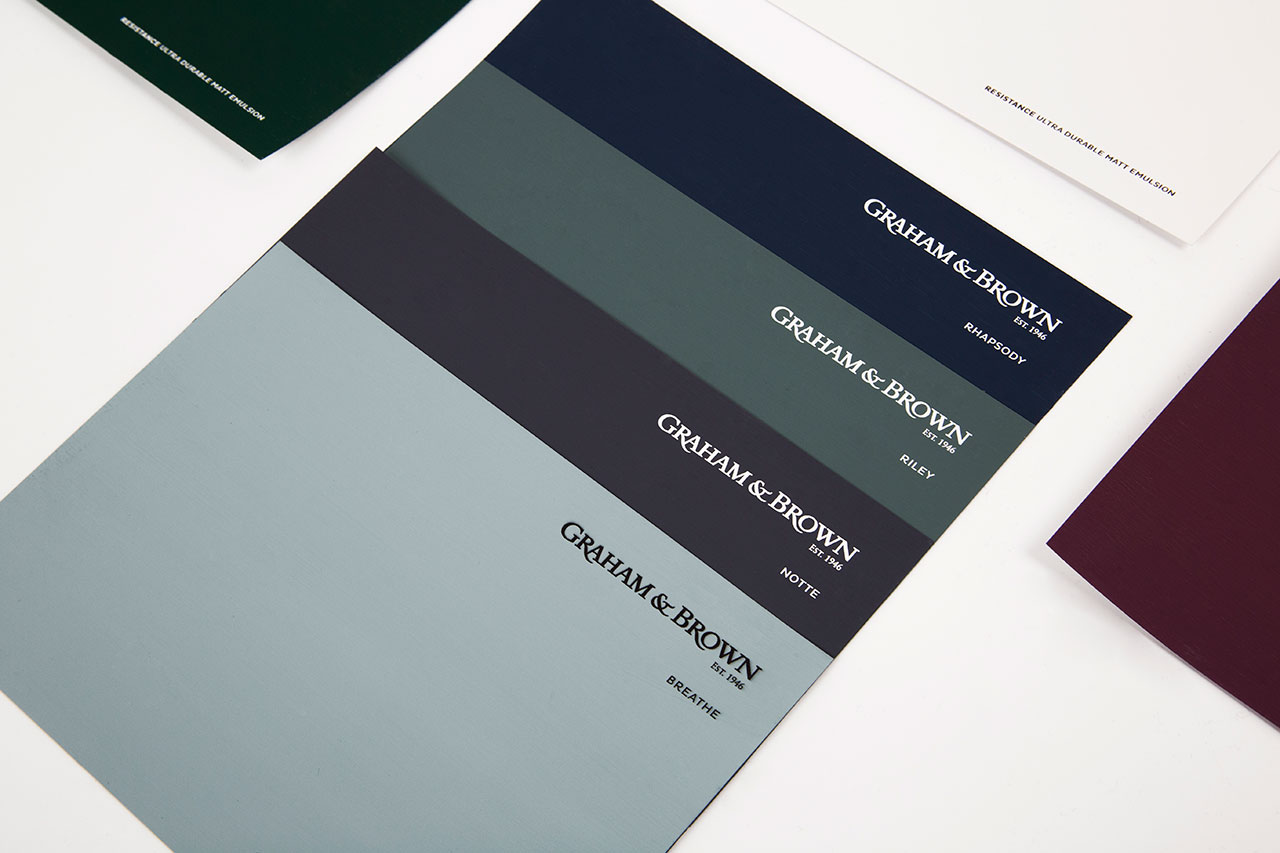 Peel & Stick
Our new peel & stick paint swatches are now available! Fully recyclable and made with our Resistance Ultra Durable Matt Emulsion for 100% colour accuracy, you can try out our colours around your home without leaving any mess or marks.
Paint Tester Pots
Our 100ml sample pots are available for our entire range of Graham & Brown premium paints in a matt emulsion finish. Using a sample pot not only provides you with the confidence that you have made the correct decision but allows you to test the paint in different areas around your room.
We recommend painting an A4 swatch rather than directly onto the wall. This will enable you to move it around the room to ensure you're happy with it in different lights.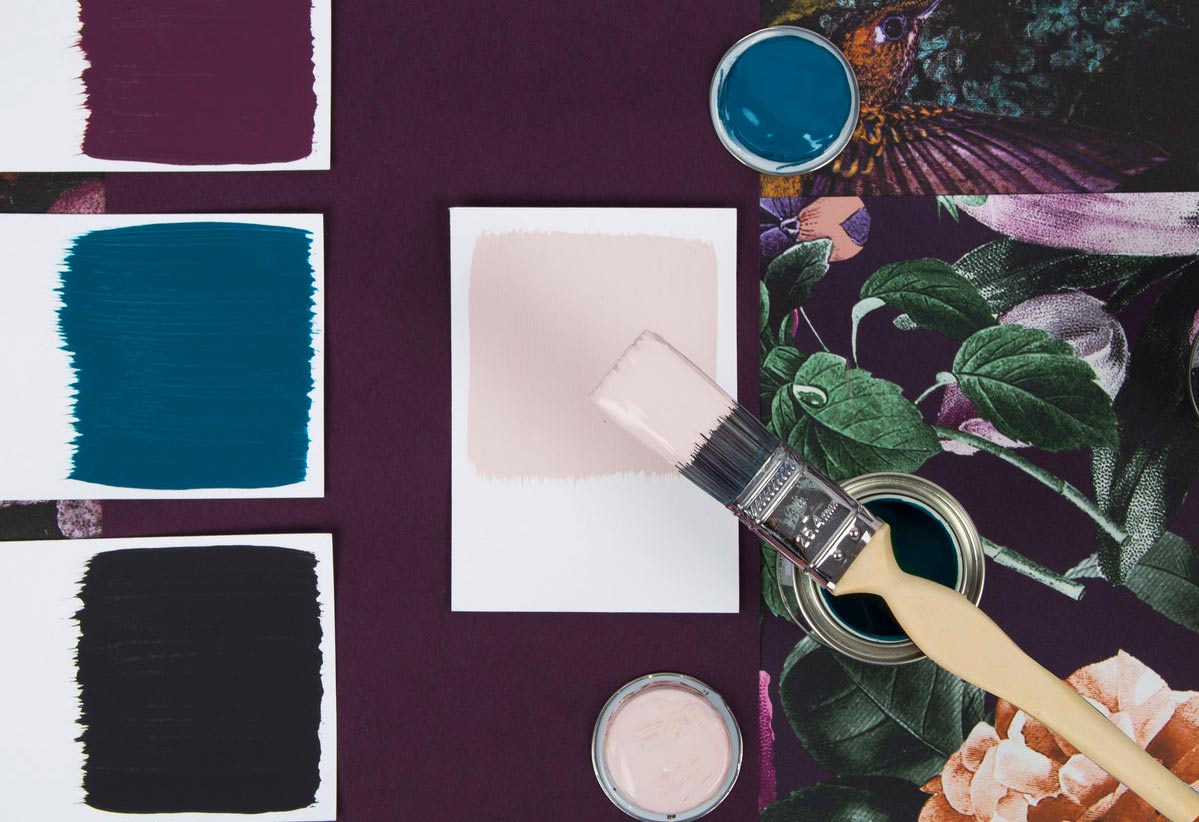 SAMPLE - FAQs
How much do samples cost?
Wallpaper Samples are charged at £1.00 per A4 sample and £1.50 per A3 sample.
Our tester pots are charged at £4.75 per 100ml pot.
Peel & Stick samples and curtain and blinds samples are charged at £1.00.
How much does delivery cost?
We offer free standard delivery on all our samples and tester pots. You can find out more about our sample delivery service here.
Which products can I sample?
Every current Graham & Brown Wallpaper is available as a A4 sample, and over 600 designs are available as a A3 sample.
Our 100ml paint tester pots and peel & stick samples are available across our entire range of over 400 colours.
Curtain and blinds samples are available across our full range. For roller blinds you also have the option of either a blackout, light filtering or waterproof finish
PLEASE NOTE:
If you are interested in both curtains and roman blinds, you would only need to order one sample (not one of each) as they are identical. When you order either a curtain or a roman blind sample, you will receive an A5 fabric piece without the lining.
Where can I buy samples and tester pots?
You can purchase your wallpaper samples, curtain and blind samples, peel & stick samples and paint tester pots right here on our website and enjoy free home delivery. Simply look out for the 'order sample' and 'order a tester' button.
What size do samples come in?
Our wallpaper samples are currently available in A4 (30 x 21cm) and A3 (30 x 42cm) sizes.
Our paint tester pots are available in 100ml pots.
Our peel & stick paint samples and curtain and blind samples are all standard A5 size – 148 x 210 mm.
Can I purchase tester pots in any finish?
Tester pots are available in our Matt Emulsion finish. Please note that we recommend purchasing a tester pot before moving to a full tin because all our paints are mixed to order therefore, we do not accept returns.
Our sample tips for you
Move them around!
Light massively affects the colour, so it's vital that you move your samples around the room.
You can create your own moveable paint sample with your tester pot by simply painting on a sheet of paper or card.
Pop them next to your key pieces.
Got a chair that you're basing your whole theme around? We thought so. It's really important that you try your samples and swatches next to key pieces which you are going to keep.
Moodboard. Moodboard. Moodboard.
Not only is this a fun activity to do, but it gives you the time to get all your ideas together to find the right colours and designs for you.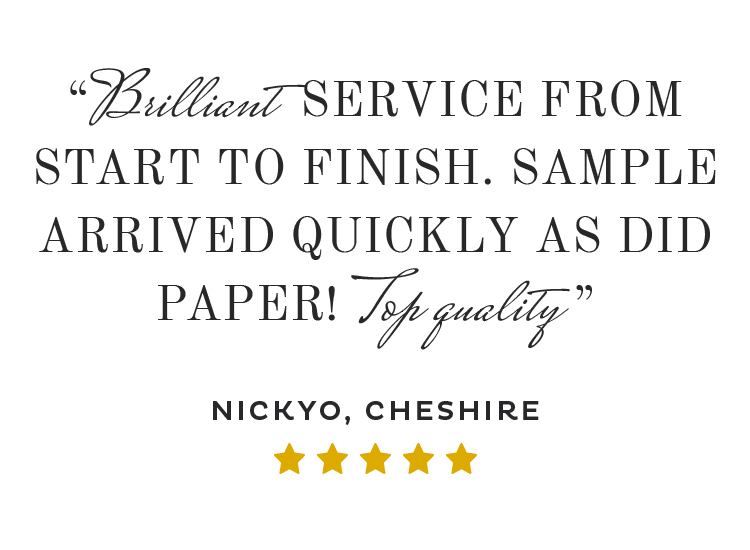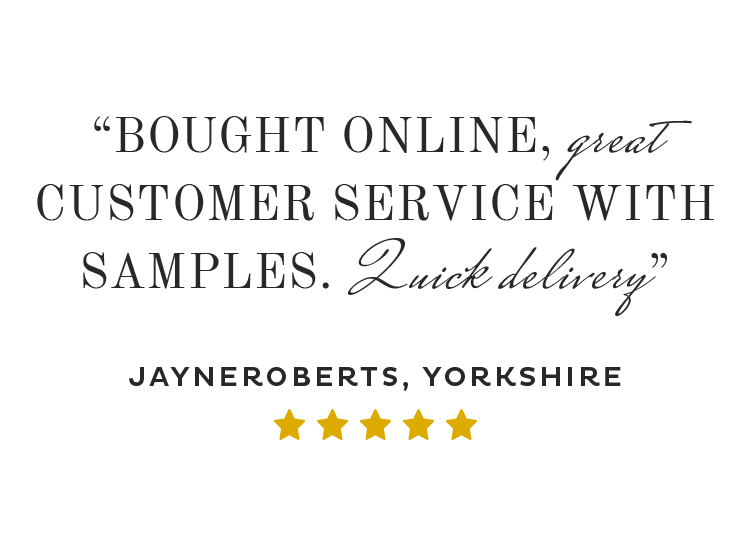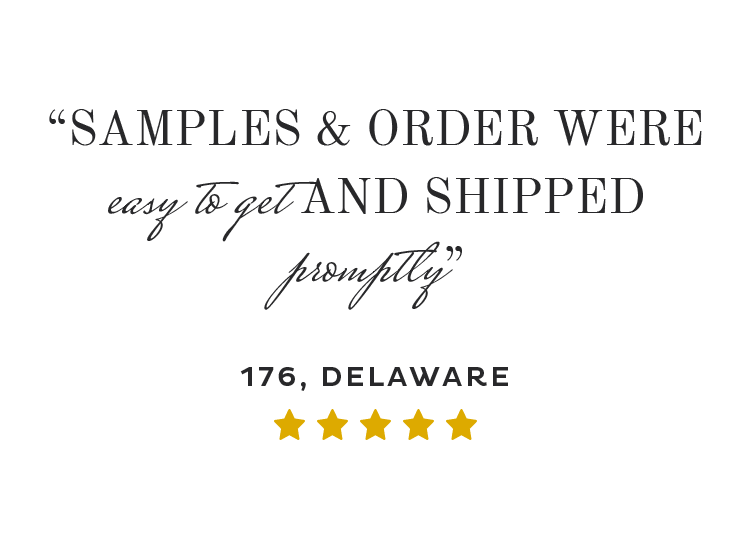 If you have any further questions, we have a dedicated Customer Service team who are willing and happy to help.