Inspiration
QUIRKY BATHROOM IDEAS
Turn your bathroom into a fun extension of your personality.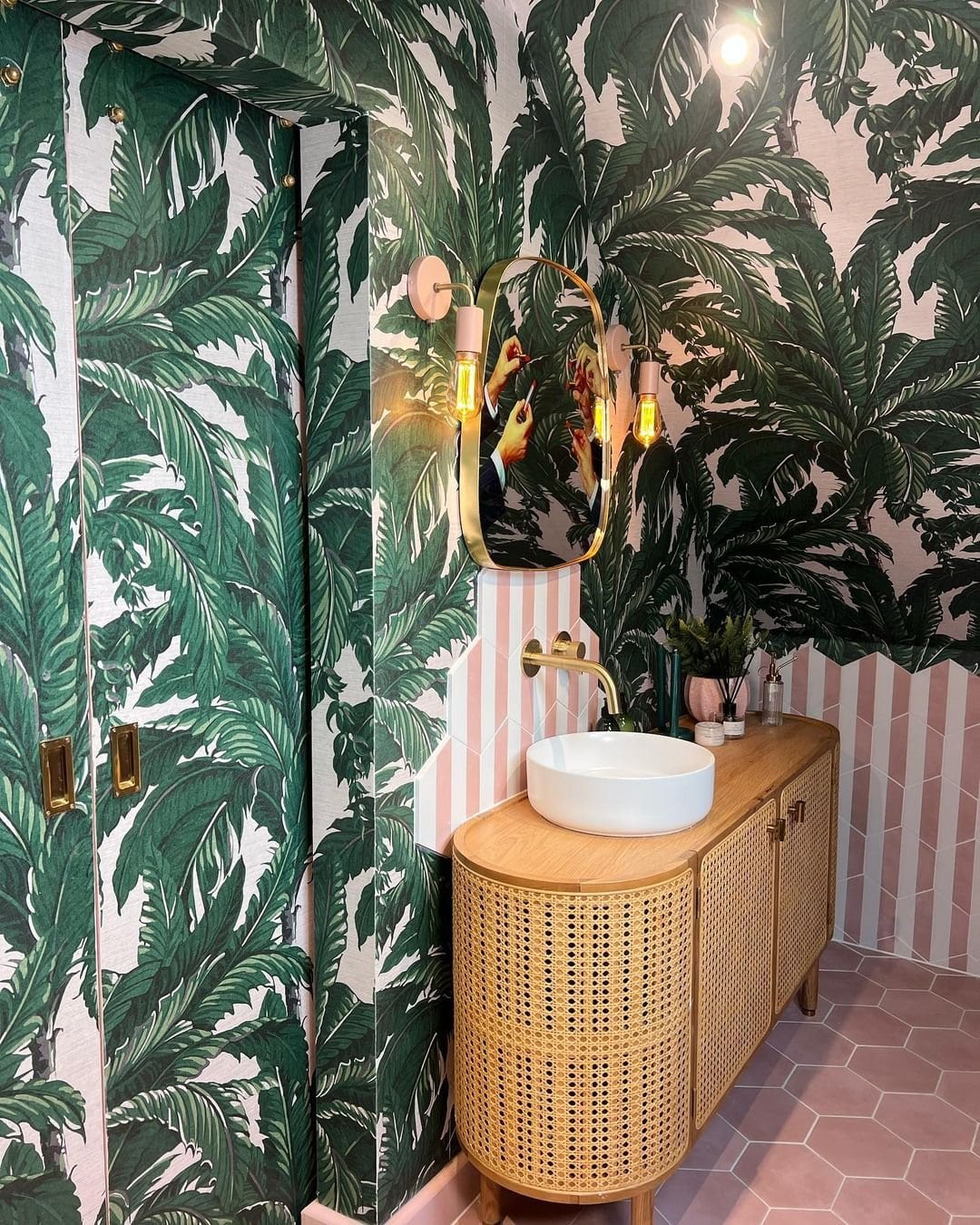 Simple and conventional bathrooms are a thing of the past, your bathroom is officially the place to be quirky, fun, unexpected and unconventional.
Bathrooms have the potential to be an extension of your personality and show off your fun side, rather than just be the calm havens that we're used to trying to create and enjoy.
Give your guests something to marvel at when they next visit your bathroom with our favourite quirky bathroom ideas.
Wallpapered Ceilings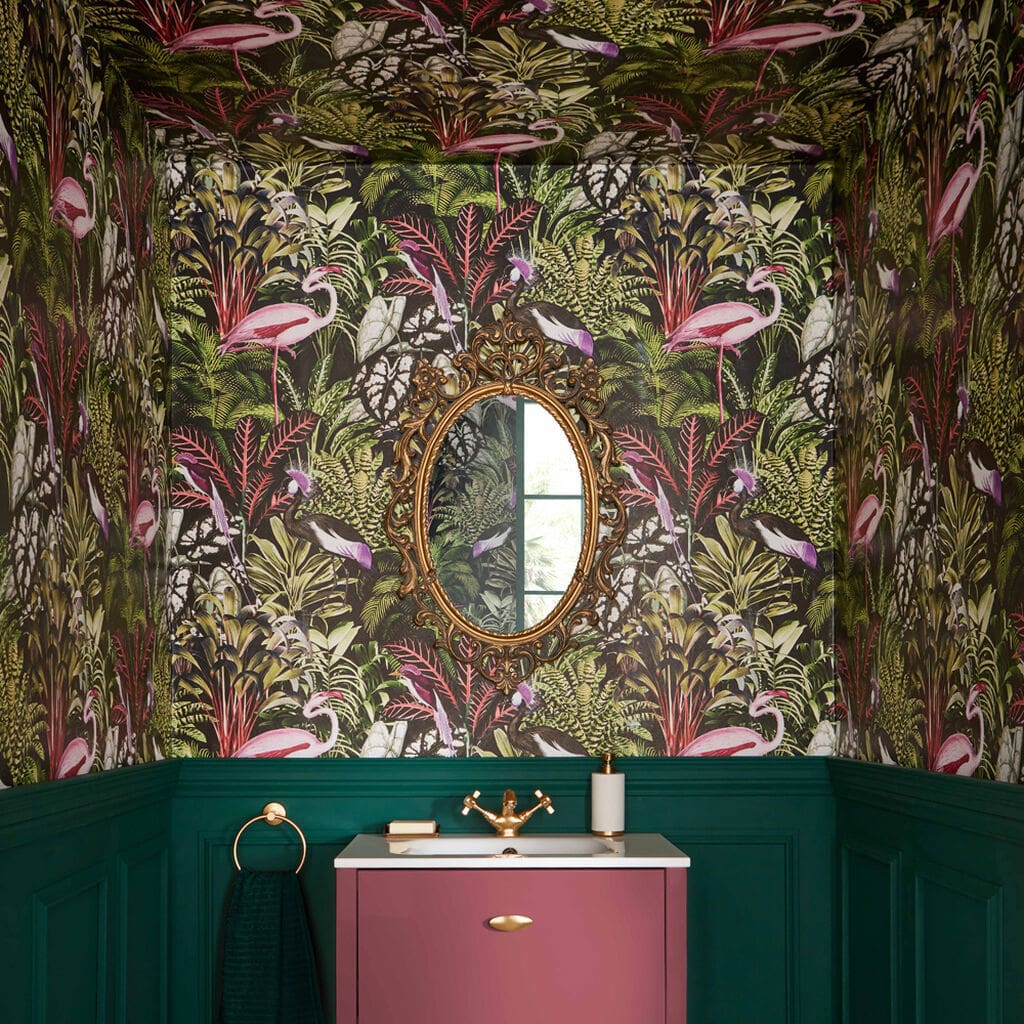 When you're aiming for quirkiness, nothing is off limits and why should the walls have all the fun?
Wallpapering your bathroom ceiling is an easy way to add awe to your space. Make sure you really make an impact by using a bold and interesting design, allowing your bathroom to make the statement you have been aiming for.
Our favourites for this look include our quirky and fun Midnight Tropic Wallpaper, our luscious and intricate Magpie Wallpaper and our moody and mystical Hula Swirl Noir Wallpaper.
Hot Pink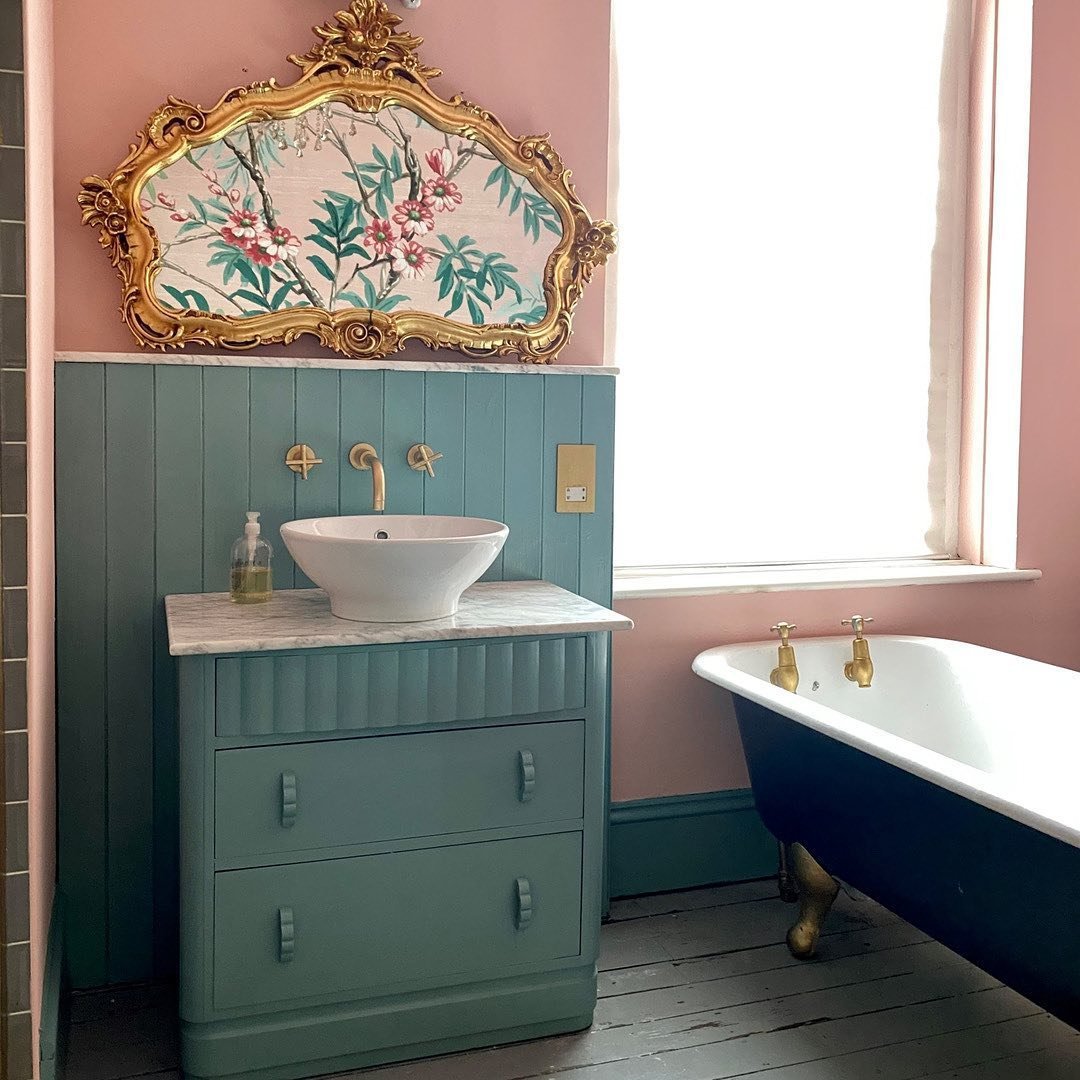 There are few colours less expected in bathroom decoration than hot pink, make use of this surprise factor by making a bold statement! This fun, vibrant colour is sure to make you smile.
Our fuschia shade Pink Robin Paint is perfect or, alternatively, a bright and tangy shade such as our Raspberry Ripple Paint will fit the hot pink goal perfectly.
If wallpaper is more your style, look no further than our Jardin Magenta Wallpaper with its magenta background and intricately designed pattern, it is sure to make the impact you want.
Mural Accent Wall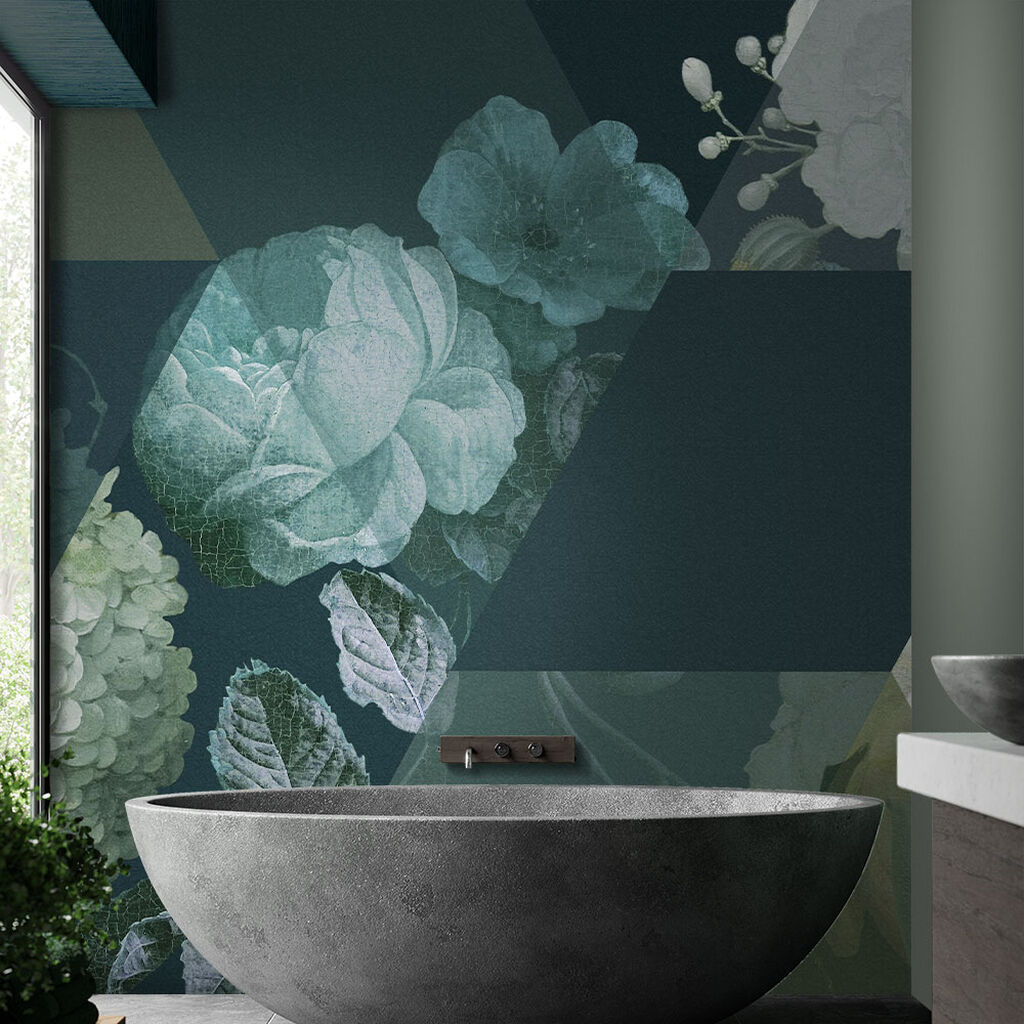 A mural is a perfect way to make a quirky statement in your bathroom.
Murals can make an impact and create the illusion of entering a different world once you step inside the room.
A perfect unique mural would be our Timepiece Midnight Bespoke Mural which has classic colours with a floral and geometric design, which is sure to make a bold impression.
If you wanted to create the illusion of stepping into a different world, our City of Westminster Bespoke Mural would be ideal, this sophisticated wall mural is printed in stylish monochrome, putting you right in the centre of a midnight city setting.
For a fantastical feel, our Fantasy Floral Twilight Bespoke Mural is ideal for creating a stunning floral haven which is sure to create the eccentric bathroom of your dreams.
Unexpected Colour Combinations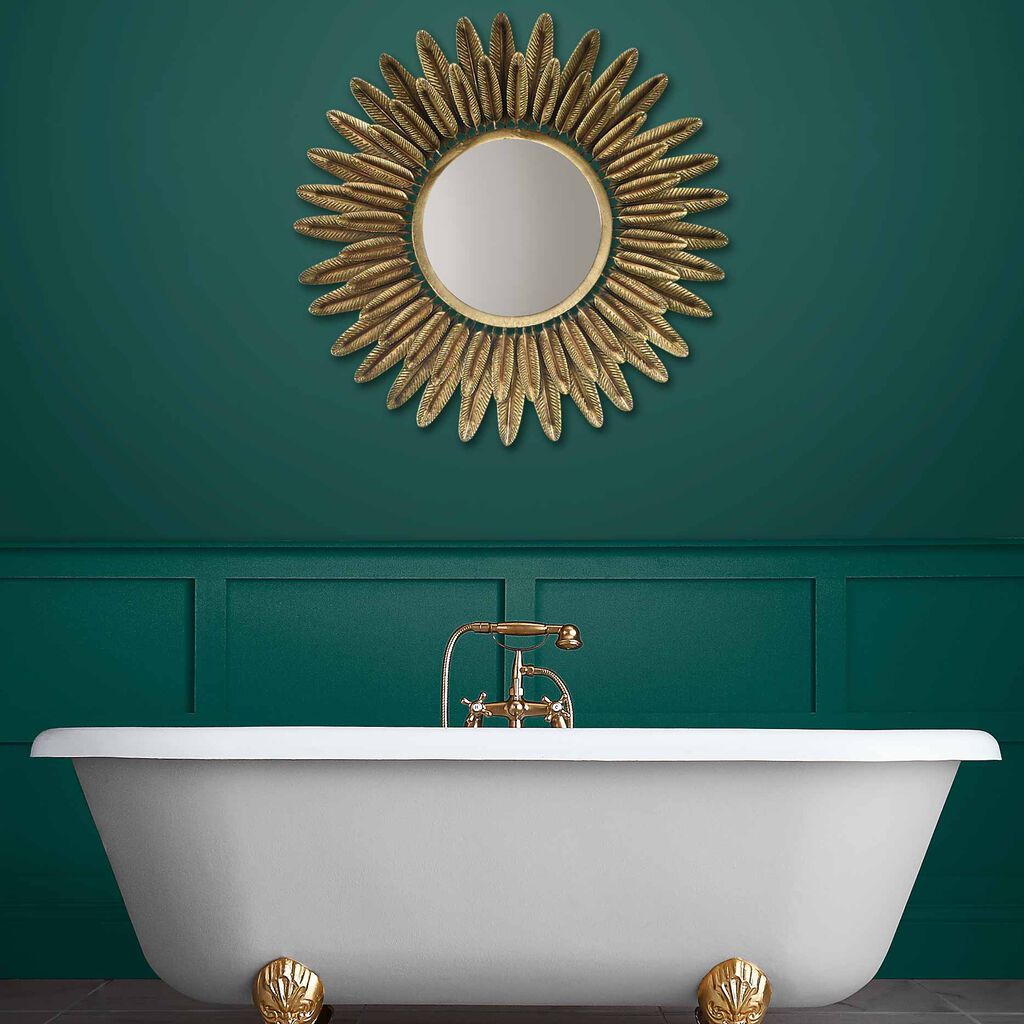 An easy way to create a quirky atmosphere in your bathroom is to create unexpected colour combinations using your wall colour alongside your wall art.
This creates interest and a focal point, making your bathroom design eccentric and unique.
One of our favourite unexpected colour combinations include our beautiful golden Oriental Blossom Hand Painted Framed Canvas Wall Art paired with gorgeous deep green walls (and ceiling, if you're feeling brave!), such as our Eva Paint which has a rich tone, perfect for clashing with metallic tones.
Another unique pairing would be our stylish and sleek Blissful Blue Tropics Framed Canvas matched with a bright yellow, such as our warm and inviting Tuscan Sunshine Paint.
We also love our Tropical Neon Love Wall Art for a unique and eccentric bathroom, especially when paired with a bold and beautiful orange shade such as our Arancia Paint to help really make an impact.
Royalcore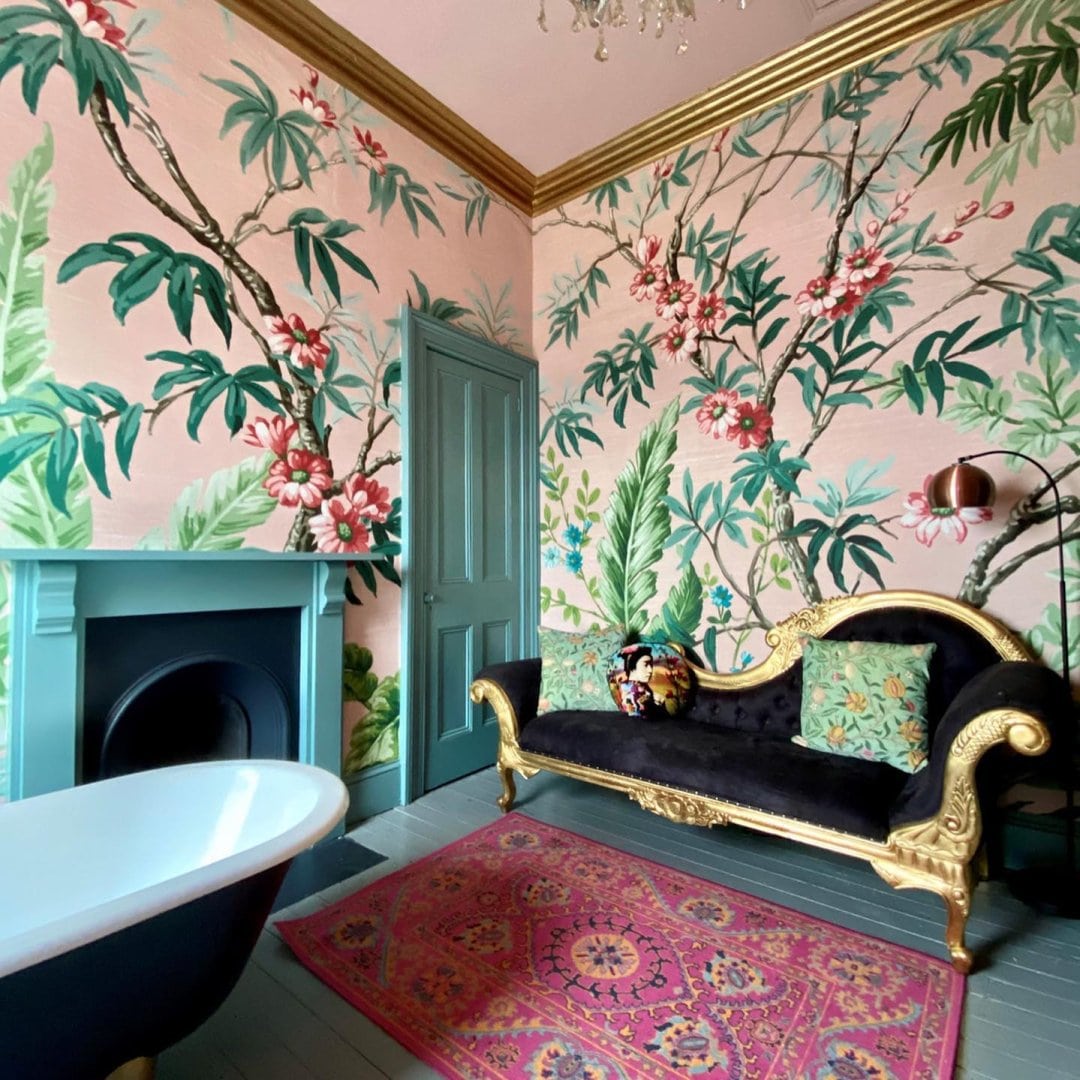 Royalcore is the decor trend sweeping social media in 2022 and why should your bathroom miss out?
For those new to the trend, think Bridgerton, think gilded glamour, think gold, pearls and pastels.
We have some perfect options for you to create your own Royalcore bathroom, make sure to pair them with ornate mirrors, metallic embellishments and hardware and maybe a silk robe or two!
Our iconic Desire Rose Gold & Mink Wallpaper fits perfectly with the gradiouse aesthetic and has muted tones, allowing you to create a colour scheme unique to you.
An opulent option is our Antique Lilac Wallpaper which not only has a beautiful lilac tone but also a metallic finish, almost like it was designed specifically for the royalcore movement.
If paint is more your style, choose a classic pastel such as our soothing and sensuous lavender toned Second Skin Paint.
Jungle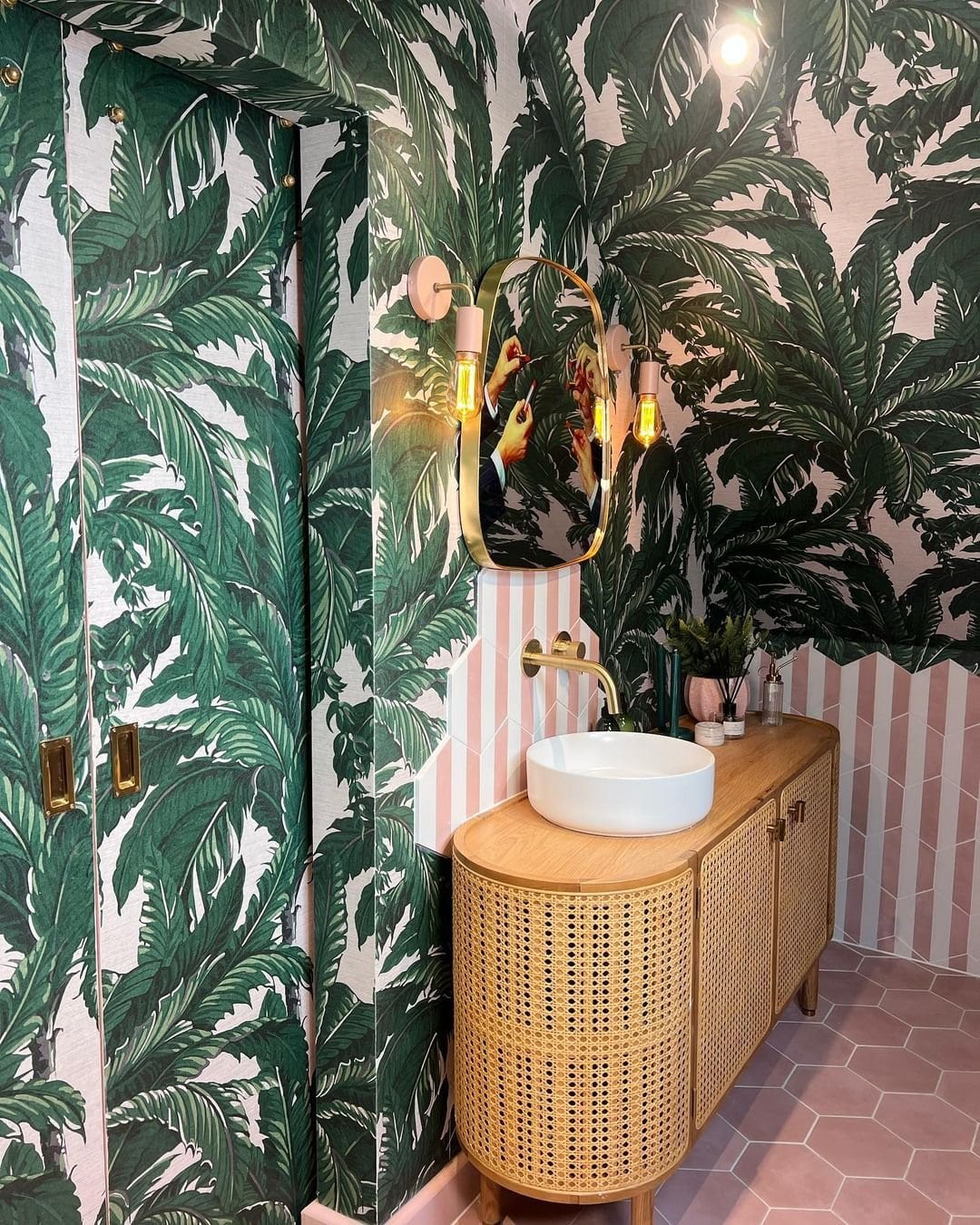 As with many contemporary interior design trends, the aim is to blur the boundary between the inside and outside.
We say why not go one step further and turn your bathroom into a jungle oasis?
Use one of our jungle themed wallpapers to help achieve this unique look, we particularly love our Jungle Mood Green Wallpaper and our Daintree Palm Blush Wallpaper.
If you prefer a wall mural, our Botanique Jungle Dawn Bespoke Mural is ideal. Make sure to pair your choice with lots of foliage and ferns to complete the look.
If you're looking for more bathroom decor inspiration, we have a whole collection of blogs to help provide you with inspiration.
Make sure you check out our "The Best Bathroom Wallpaper Ideas" and "The Best Bathroom Paint Ideas" blogs.