Celebrate Wallpaper Week with Graham & Brown
International Wallpaper Week is here! Join us from October 2nd to 8th for exciting competitions and positive vibes in collaboration with The Happy Newspaper.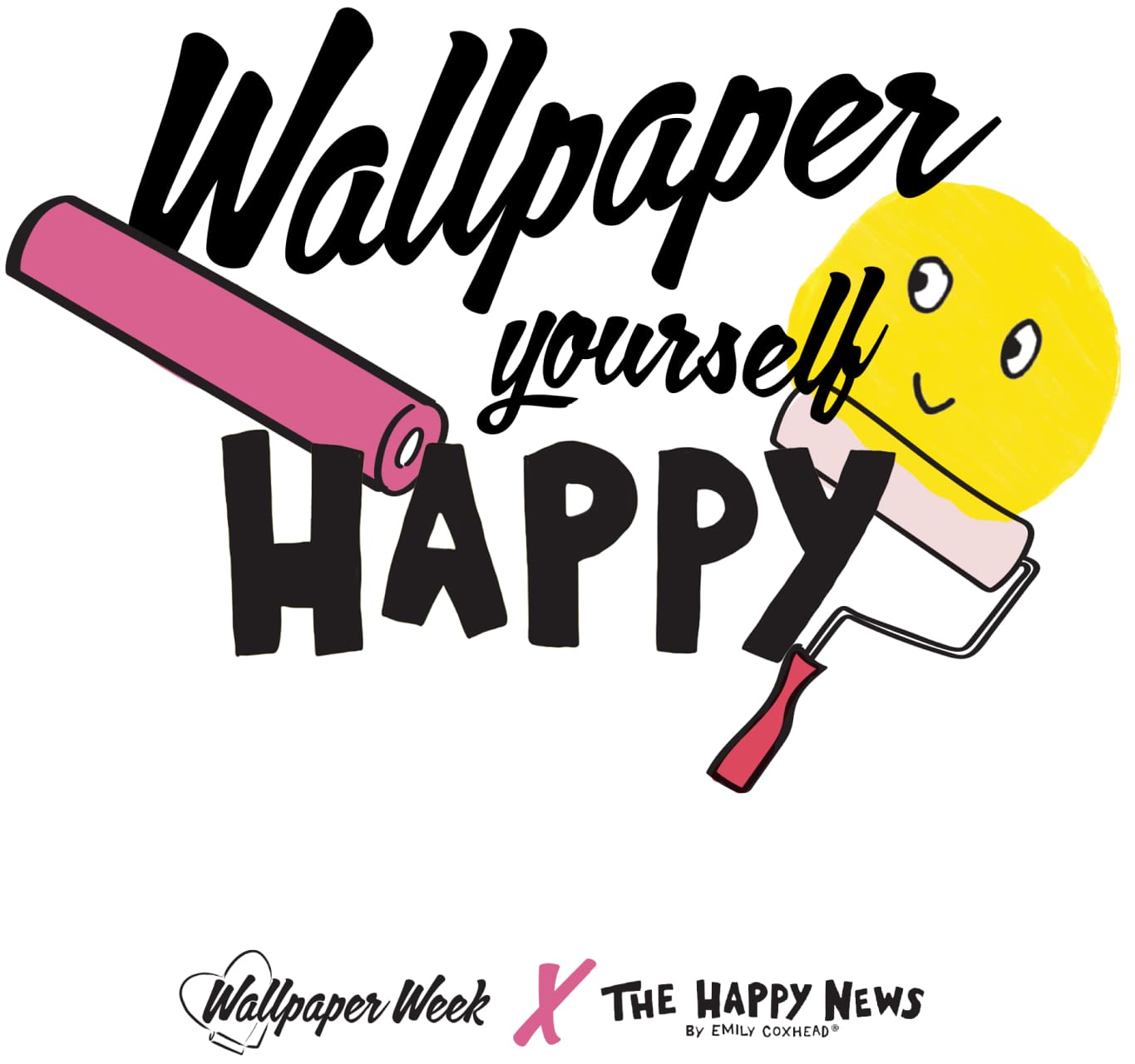 International Wallpaper Week 2023 is committed to creating a cost-of-living antidote by spreading joy and happiness in this time of uncertainty. This comes after new research, which was commissioned earlier in the year, revealed that under 18s in the UK are being exposed to an average of 10 negative news stories a day on social media apps, leaving them feeling sad and upset. This year's research is centred around what colours and patterns make us happy. We look at what has the potential to boost our mood and how redecorating can have an impact on how we feel.
Feel-good initiatives
As part of our 'The Happy News For Schools' charity initiative, we'll be providing schools in the UK with free Happy newspapers. Packed with inspiring news stories, it gives children a moment to smile and see that good things are happening in the world!
Make your home happier
Want to instantly feel happier when you're at home? Us too! Research conducted by Graham & Brown has found that using yellow, blue, and green around the home makes us feel happier. With that in mind, founder of The Happy Newspaper, Emily Coxhead has created a special range of mood-boosting wallpapers to coincide with International Wallpaper Week. Anything but understated, these bright and colourful designs include signature Happy News smiley face polka dots and playful sticker doodle prints. Whether it's for a kid's bedroom, playroom, downstairs loo or any other living space, decorating with one of these striking wallpapers is bound to create a fresh, cheerful background that'll help put a smile on your face. An added bonus? With every roll of wallpaper sold, we'll be donating £5 to the 'Happy News for Schools' initiative. Which means every roll sold will be directly responsible for sending a ten-pack of newspapers to a school. It's a win-win.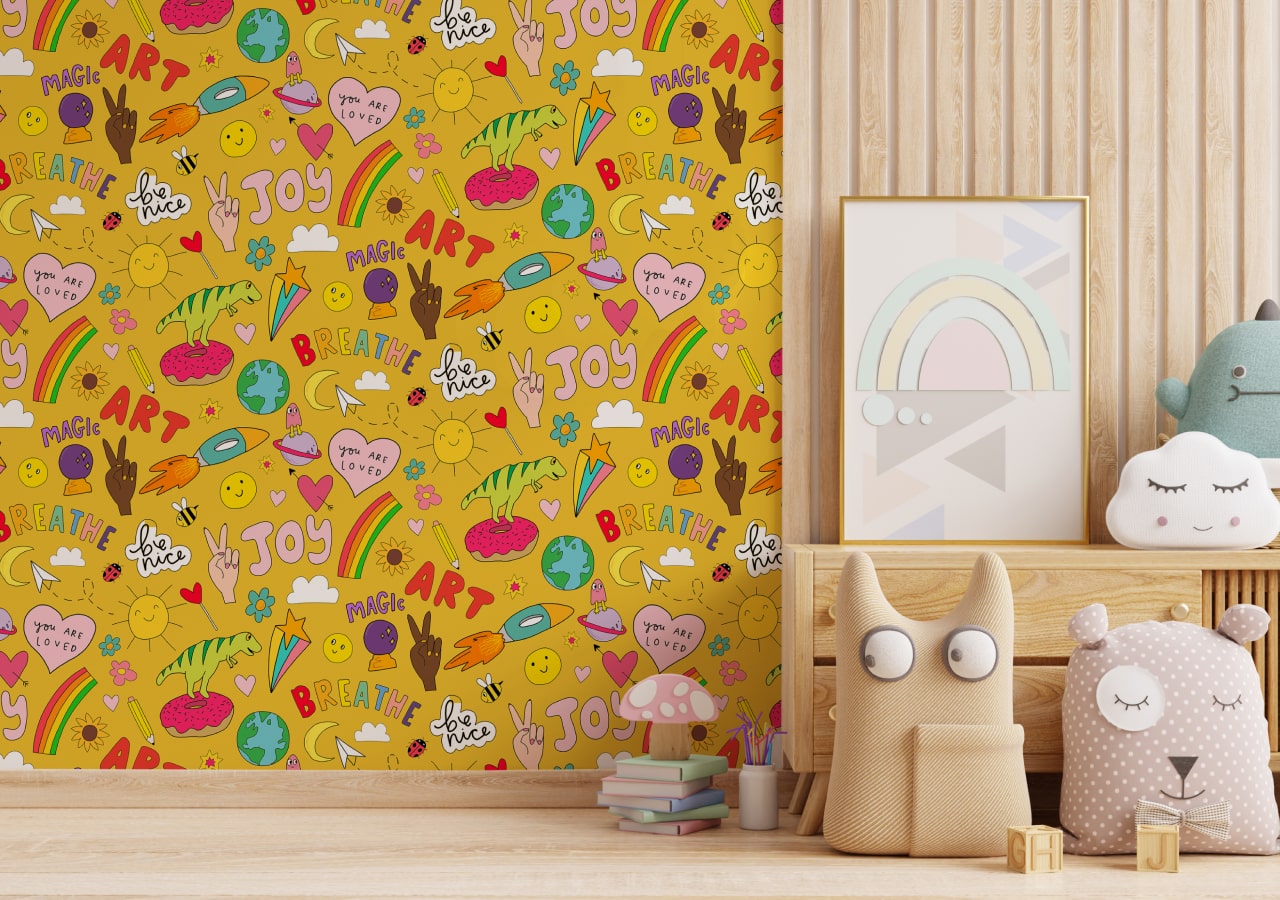 Shop Sticker Doodle Yellow Wallpaper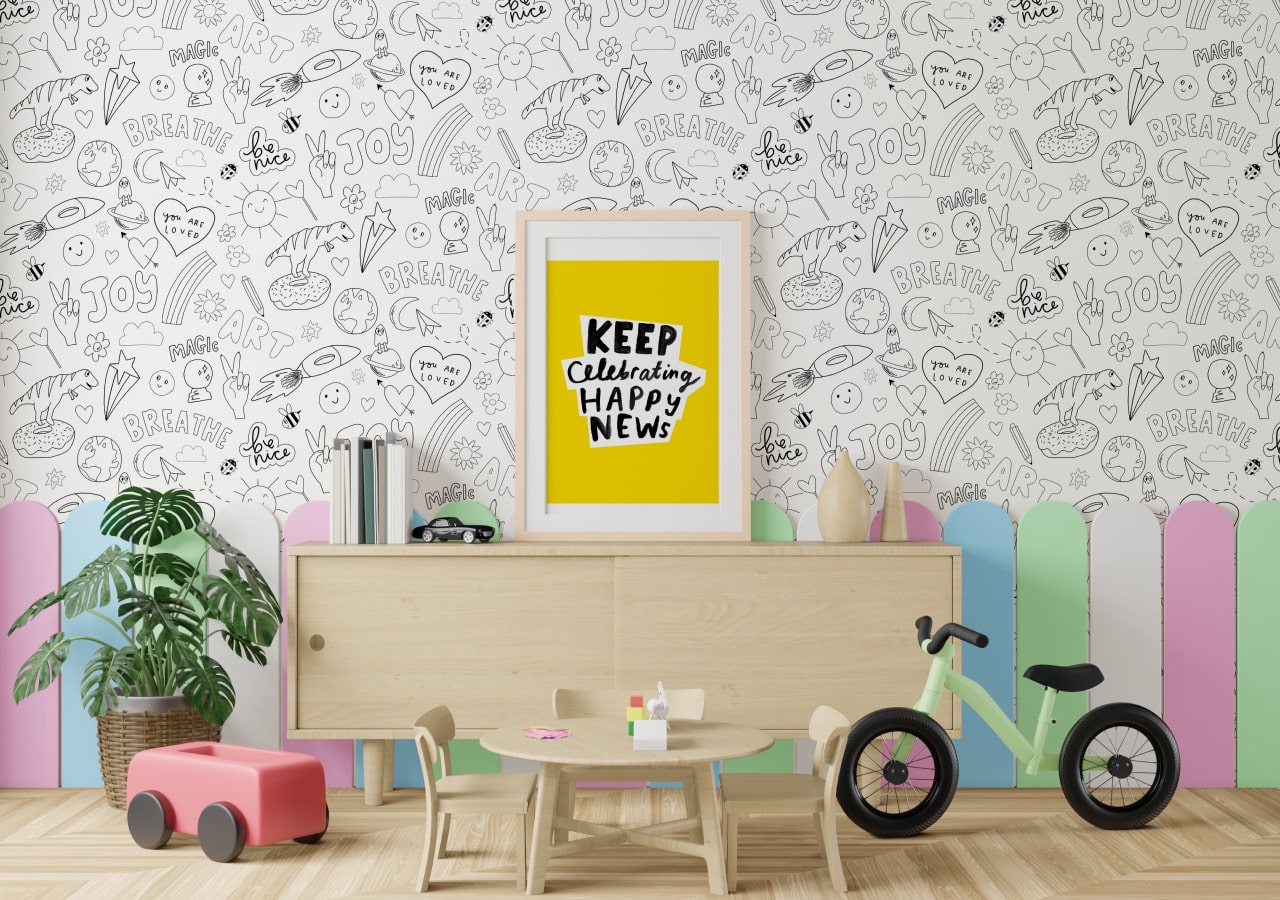 Shop Sticker Doodle Mono Wallpaper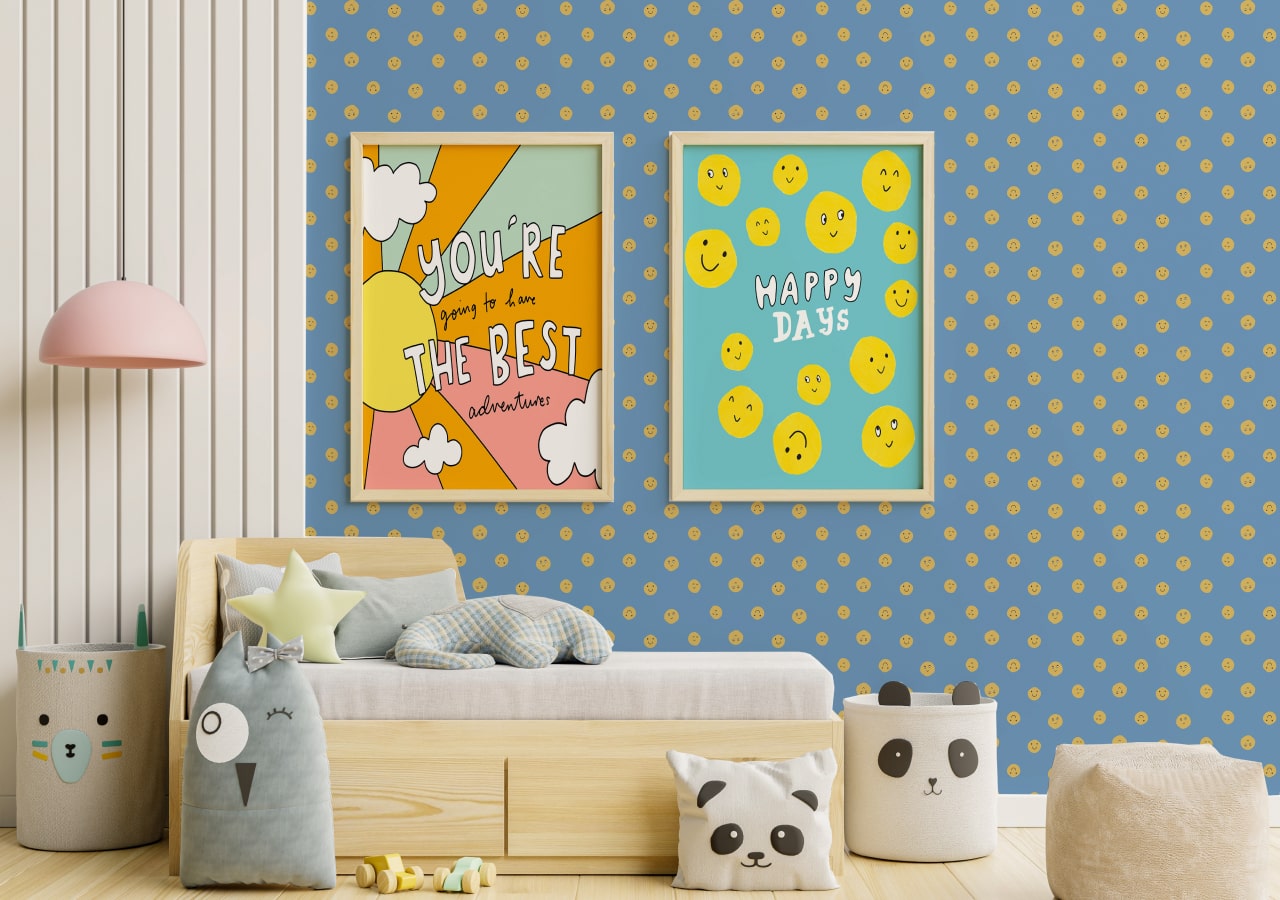 Shop Happy News Smiles Blue Wallpaper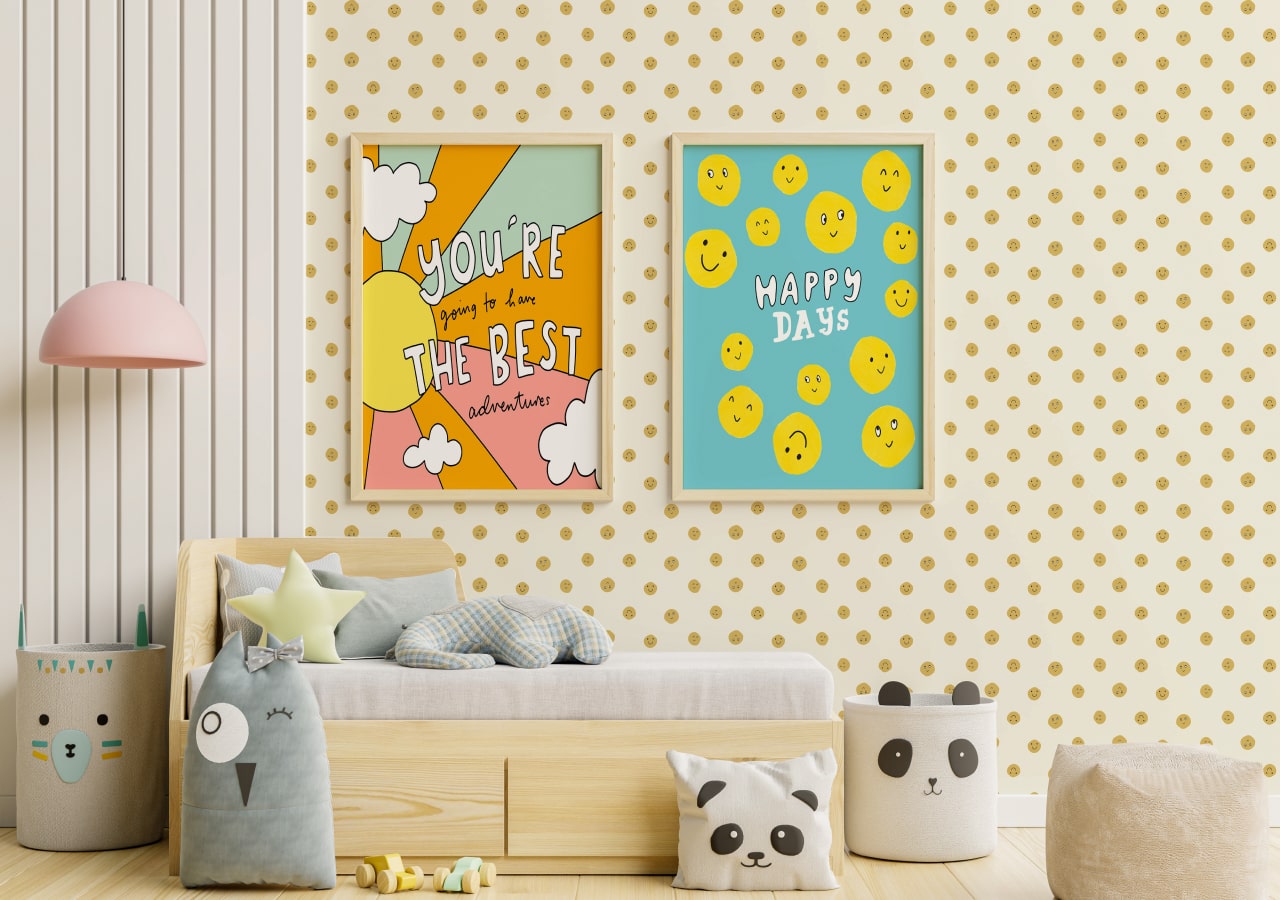 Shop Happy News Smiles White Wallpaper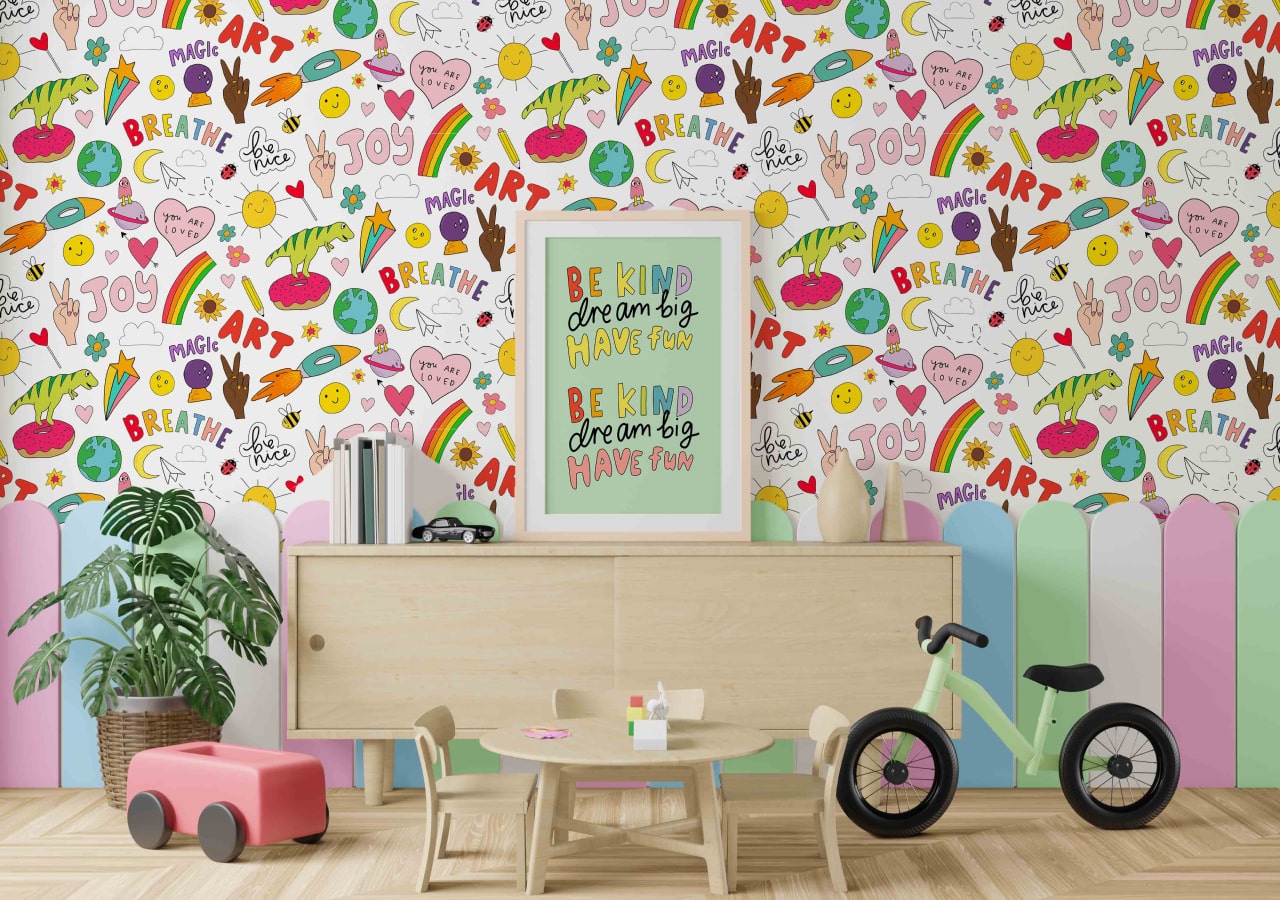 Feel better about sustainability
It's always great to know about brands that are doing good on the side. Step forward Graham & Brown. We can't talk about the positive things that are happening this International Wallpaper Week without mentioning our commitment to sustainability. Not only do we create stunning wall coverings, but as a sustainable business we aim to be beneficial - not harmful - to both people and our planet.
After moving the UK arm of our business to renewable energy, we've reduced our carbon emissions by 29%.
Our digital factory uses 100% renewable energy.
Close to half of our Graham & Brown branded range is made in our Digital Eco factory.
We've invested in three international sustainability projects.
This century, we'll be responsible for planting 16.8 million trees.
We want to avoid adding waste to landfill sites, so when your Graham & Brown order arrives, we've ensured that all the packaging is recyclable. When you've finished redecorating with paint, we've also made sure that our steel paint tins are completely recyclable once cleaned.