Inspiration
Living Room Wall Decor Ideas
Here are our top 11 wall decor ideas for your living room.
Living rooms are right at the heart of our homes. They're where we spend evenings with our friends, sit with our morning coffee, and cosy up for nights in front of the telly or with a book. That's why we think that your living room shouldn't only be a very comfortable place, but also a beautiful one.
One of the best ways to decorate your living room and show off your unique style is by using your walls! Here are our top 11 wall decor ideas for your living room.
BOOKSHELVES
If you're a big reader and already have a lot of books in your home, why not use them as decoration in your living room? Put up some shelves and arrange your books in colour order to make a bright display. And it's not just the books that look good - the shelves themselves give you the opportunity to get creative. If you like to keep things classic, a traditional freestanding bookshelf might suit you, or you can add a little flare with floating or leaning shelves.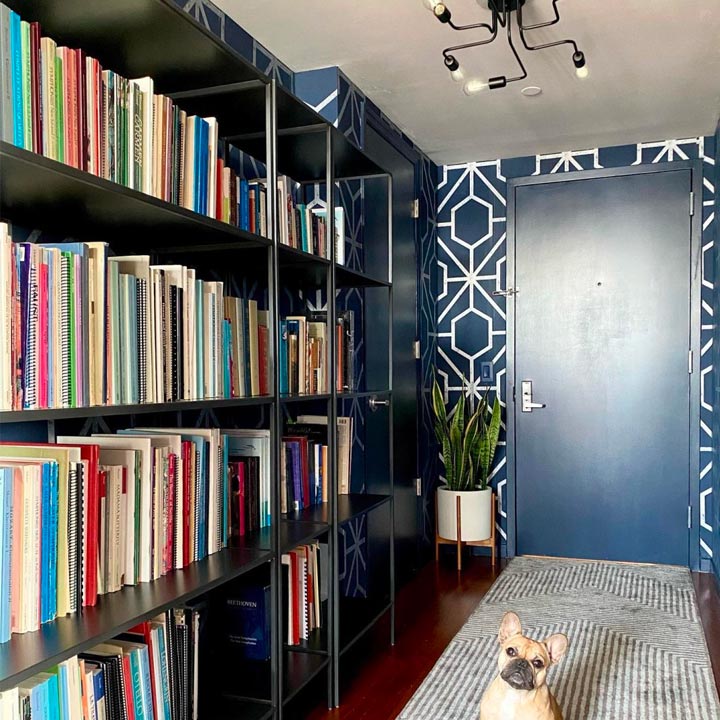 FRAMED PRINTS
One of the simplest ways to decorate a wall is by hanging pictures. Prints come in all different colours and designs, and having them framed adds a touch of style and class. At Graham & Brown we have a whole canvas wall art range, and some of them are already framed, like the gorgeous and subtle Painterly Feathers canvas.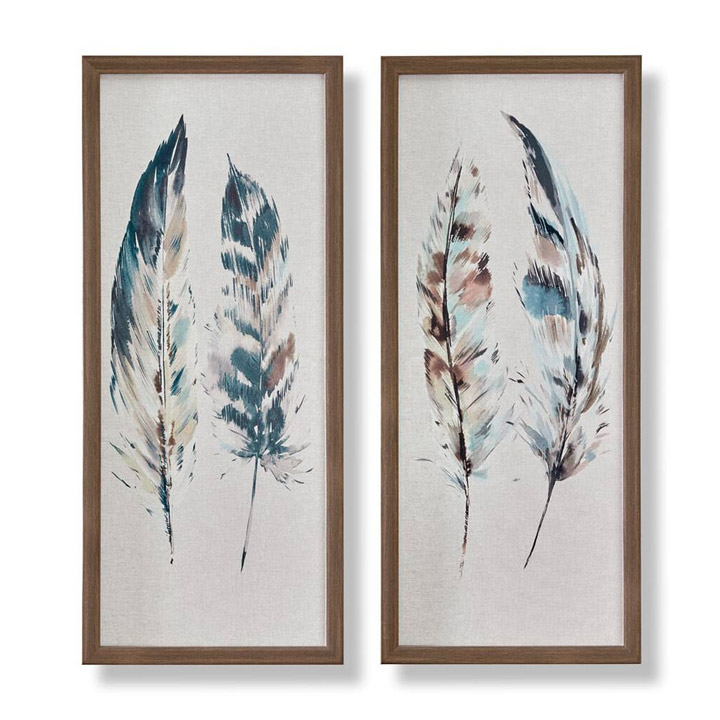 DISPLAY CABINETS
Display cabinets are not only beautiful in themselves but are the perfect way to show off trinkets, collected objects and even your favourite homeware. Cabinets also provide extra storage space, making them useful as well as attractive in your home.
WALLPAPER
If you want to decorate all four walls in your living room, there's no better way than by using wallpaper. Our wallpapers are loved for their intricate detailing, bold colours and stand-out textures. Explore our living room wallpaper collection to find all our recommended picks, including everything from the statement floral Glasshouse Flora. to the sophisticated geometric Sashiko.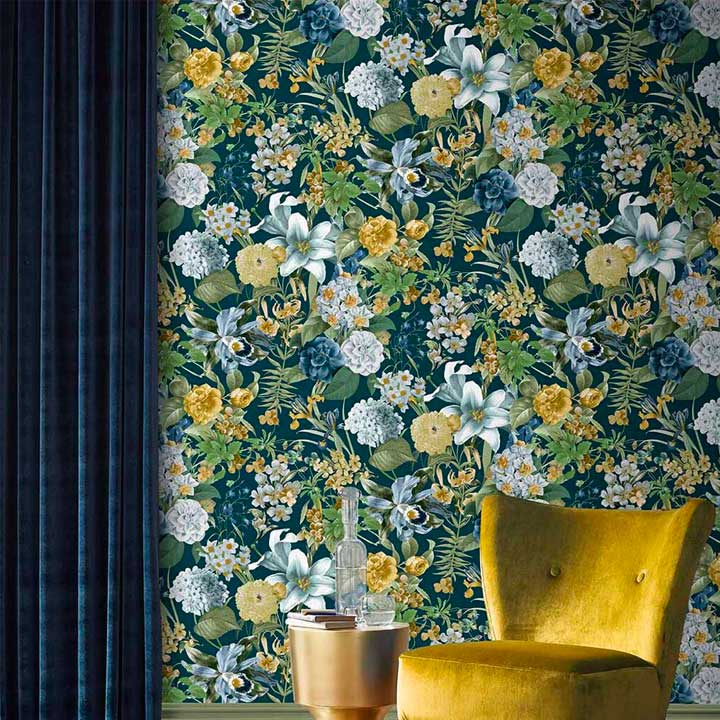 PHOTO GALLERY
This decor idea is great for family-oriented homes. Take those old family photos out of their boxes or albums and give them a new lease of life by framing them and creating your very own gallery in the living room. You could even string them across one wall in the style of bunting, or have them propped up on shelves.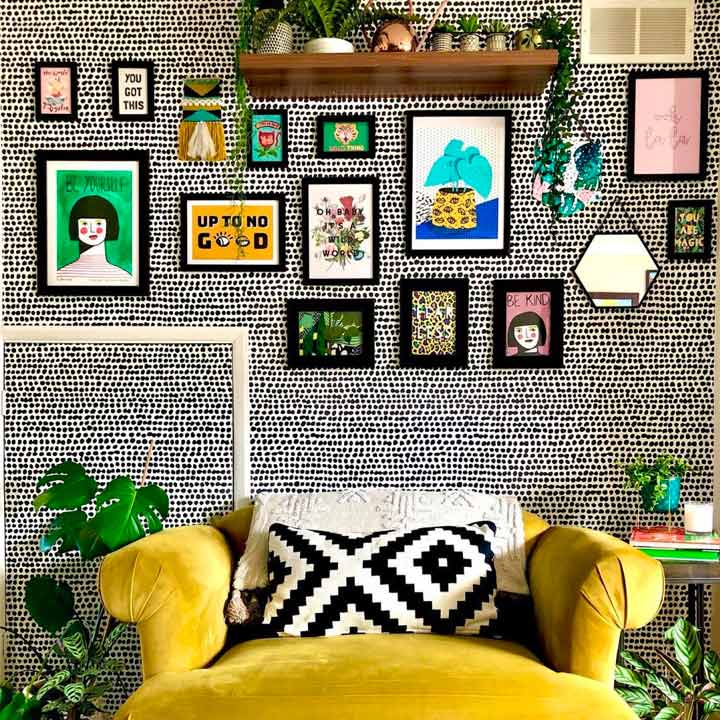 LIGHTS DISPLAY
It's become common practice to hang fairy lights up in the bedroom, but why not bring them into your main living space, too? These alternatives to the overhead lights can create a great atmosphere in the evenings, as well as being very pretty to look at. You can also buy chic, wall-mounted lamps and lights, or lit-up wall art.
PAINTED FEATURE WALL
If you want to add a splash of colour to your living room, we recommend painting a feature wall. This is great for living rooms that are already fairly busy with furniture and accessories. Painting one wall can add character without overwhelming the space. Take a look at our living room paint collection for all our favourite shades.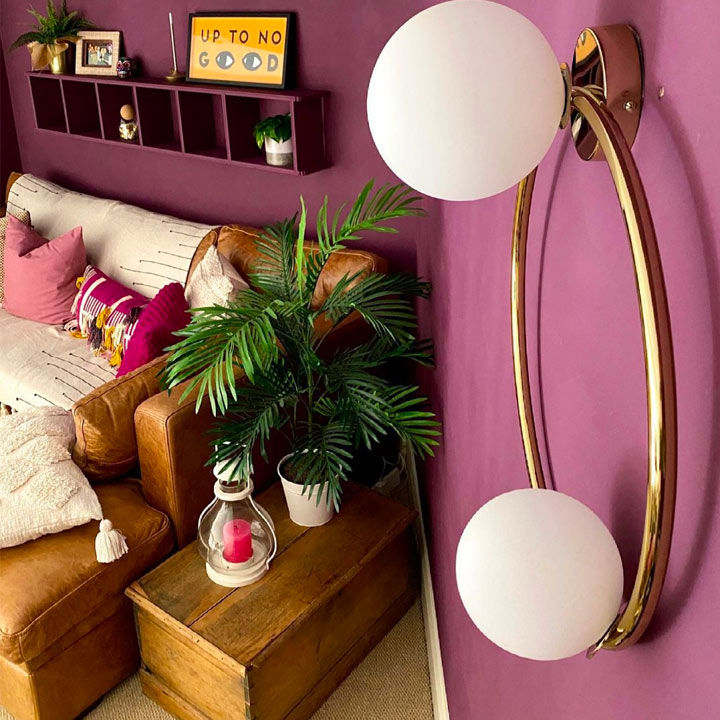 TAPESTRIES
Tapestries are an incredible alternative to more standard types of wall art, such as canvases and photos. The various textures can add warmth and movement to a room, as well as being delightfully eye-catching. If you have cupboard doors in your living room, tapestries can also be a great way of hiding them from view without restricting access.
MOUNTED HOME BAR
Who says you have to keep your drinks tucked away in the kitchen cupboard? Display your favourite bottles and glasses using a mounted home bar. This not only turns ordinary objects into aesthetic features in your living room, but also makes it easy for you to pour yourself a little something when you're having an evening in.
WALL MURALS
If you like the idea of a feature wall but want something a little more stand-out than paint, explore our range of wall murals. Easy to hang and exceptionally easy on the eye, we have murals of all kinds to suit every aesthetic. We think our Vintage Tropical and Colour Block Panelling murals go particularly well in the living room.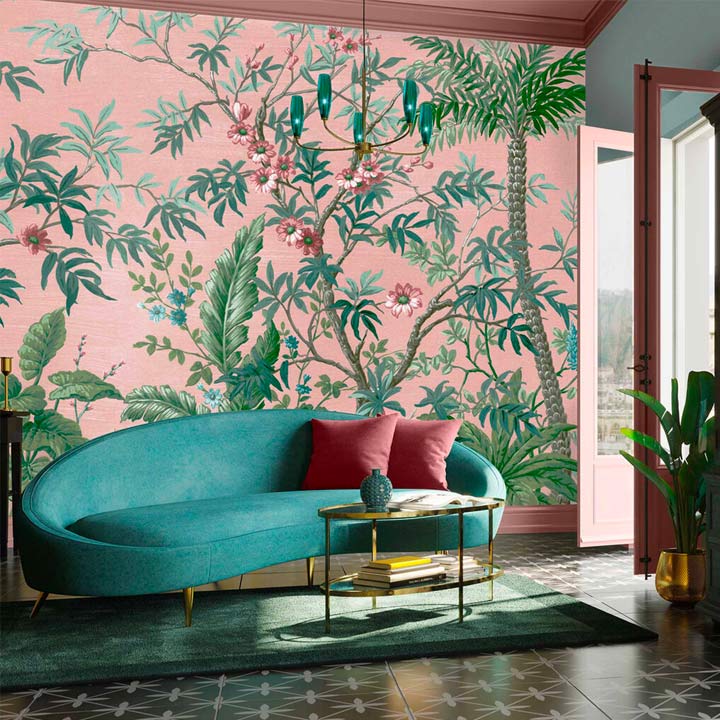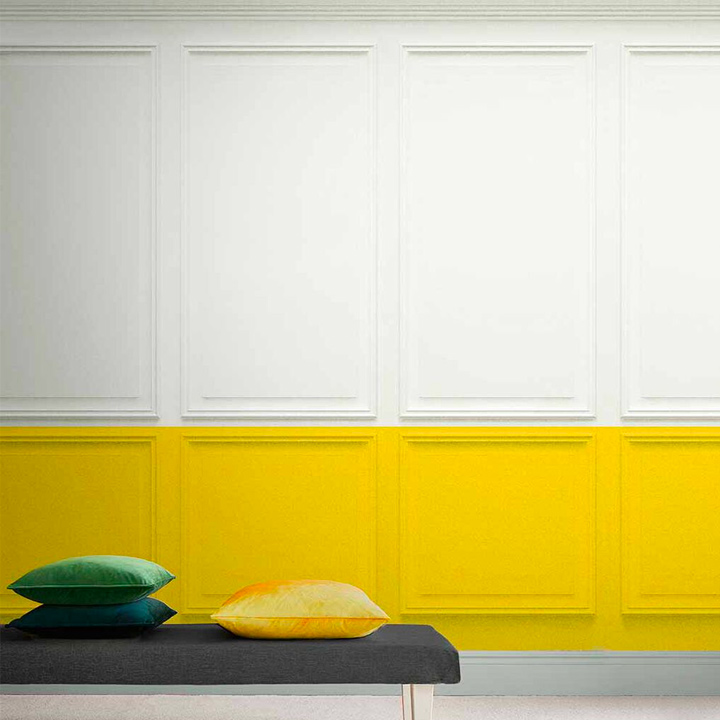 MANTELPIECE
If you have a fireplace in your living room, there's the opportunity to really make it the star of the show. Decorate your mantelpiece with trinkets, photographs or lights to make it a unique focal point. You could even paint or wallpaper the wall around your fireplace, incorporating it into a feature wall.
Searching for more home decor ideas? Have a look at our favourite gallery wall ideas.