Inspiration
How Often Should You Redecorate?
Whether you simply fancy a change of décor, your old interiors are looking tired and worn, or you're getting ready to sell your home, the question of how often you should redecorate your property is ultimately your decision.
Households Redecorate Every 3-5 Years on Average
According to Ideal Home and a survey carried out by Anglian Home Improvements , how often you redecorate can have a lot to do with your age. While the average top-to-bottom redecorating session happens every three to five years on average, those in the 18-24 age bracket can open a tin of paint and roll out the wallpaper every few months.
Bear in mind, though, that this survey includes smaller decorating jobs such as brightening up doors with the latest trendy colour. At the other end of the spectrum, older homeowners tend to redecorate less frequently, with some claiming that they never freshen up their décor because they're waiting for it to come back into fashion again.
How to Tell It's Time to Redecorate
So how do you tell when it's time to accept that avocado bathrooms will never come back and that it's time to redecorate your home? While the average time in between revamps may be around three to five years, it will, of course, depend on your individual circumstances and preferences.
Lifestyle Changes
A change in lifestyle can often trigger the urge to revamp your surroundings. The obvious one is the arrival of your first child. Creating a nursery for the baby can also encourage you to look at the rest of your home and see how it can be freshened up to welcome the new family member.
If your partner has moved in with you, then the two of you may decide to redecorate to put your own stamp on your home, marking the beginning of a new chapter in your life. Similarly, if you've given up the 9-5 office job and changed to working from home (a trend from the Covid pandemic that seems to have taken root in our society), turning the spare bedroom into an office could also encourage you to freshen up the bathroom, the bedroom, or the living room.
Life events can provide the perfect opportunity to redecorate, whether it's simply a matter of changing the furniture and adding a splash of colour with new textiles or stripping the old wallpaper off and starting from scratch with something new and bold.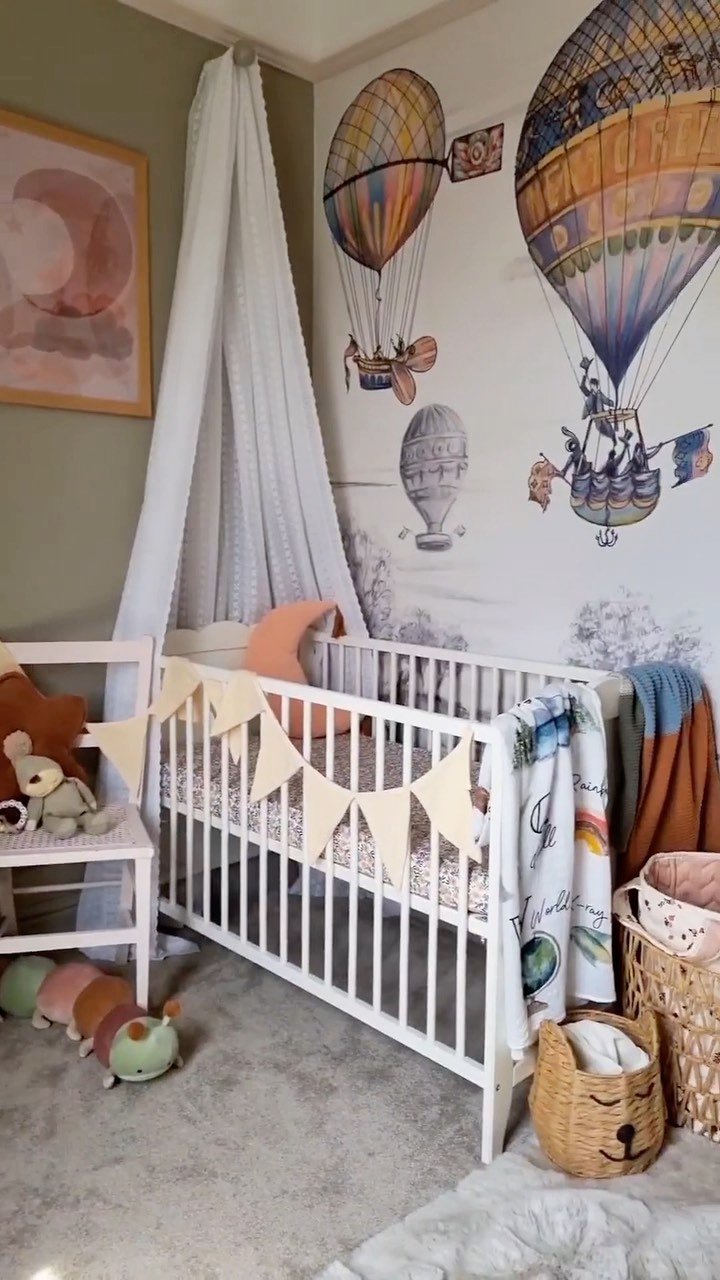 Wear and Tear
Over time, your interior décor will start to deteriorate. When the wear and tear becomes noticeable, it's time to freshen things up. With paintwork, especially pale colours such as the ubiquitous 'magnolia', you may start to notice the paint discolouring. If you have pictures on the wall, lifting them off will demonstrate instantly if your paintwork is dull and tired. If you are a smoker or have an open fire, the particulates will discolour paintwork noticeably and will dictate how often you should redecorate.
Wallpaper adhesive can slowly lose its bond, and you may notice a corner beginning to peel and drop or the gaps between the sheets of paper becoming much more noticeable. If your property suffers from dampness, this will affect wallpaper, so you may need to redecorate more frequently to keep your interiors looking fresh and clean.
The Decor Feels Outdated
Fashions and trends change, and interior design is no different. However, there's no hard or fast rule about what your interior should look like – it's always very much down to your personal choice. From ultra-chic modernist interiors to homely, traditional cottage-style décor, the key to any interior is to make it an extension of your own personality.
There will be underlying trends that may influence your decision to decorate your home in a bold new palette of colours. But if you can't stand orange, even if every magazine is filled with orange interiors, you don't have to follow the crowd.
If you feel that your current interior feels outdated, stuck in a bit of a time-warp, or needs bringing up to date, that's your cue to break out the paint brushes and get busy redecorating.
Our Tips on How and When to Redecorate
If you've decided that the pastel stencilled feature wall has to go, but are unsure how to redecorate your room, here are a few tips and suggestions.
Take It Room by Room
You don't have to do everything at once. Unless you're happy living on a building site, limiting your decorating endeavours to one room at a time is much more manageable. You can also spread the cost of decorating over several years if necessary.
Which room needs the most care and attention? If you spend most of your time in the kitchen, then even something as simple as new drawer and cupboard fronts, a fresh new colour scheme, and some decorative tiles can make a huge difference. If the whole house needs redecorating, plan to update just one or two rooms a year.
Redecorate with Neutral Tones and Textures
If you're worried that your newly decorated room will have fallen out of fashion as soon as you put the lid back on the paint, choose neutral tones to create a timeless canvas. You can then use textures to swap and change things around. If Moroccan is in vogue, a simple rug, low coffee table and textile throws can instantly create a trendy look. And if a minimalist look comes back into fashion later on, remove that ornate rug for a plain one, swap your textiles for neutral colour cushions, and you have an instant transformation.
Using white or pale wallpaper and paint allows you to introduce bolder pops of colour or patterns that are easy to replace if you change your mind.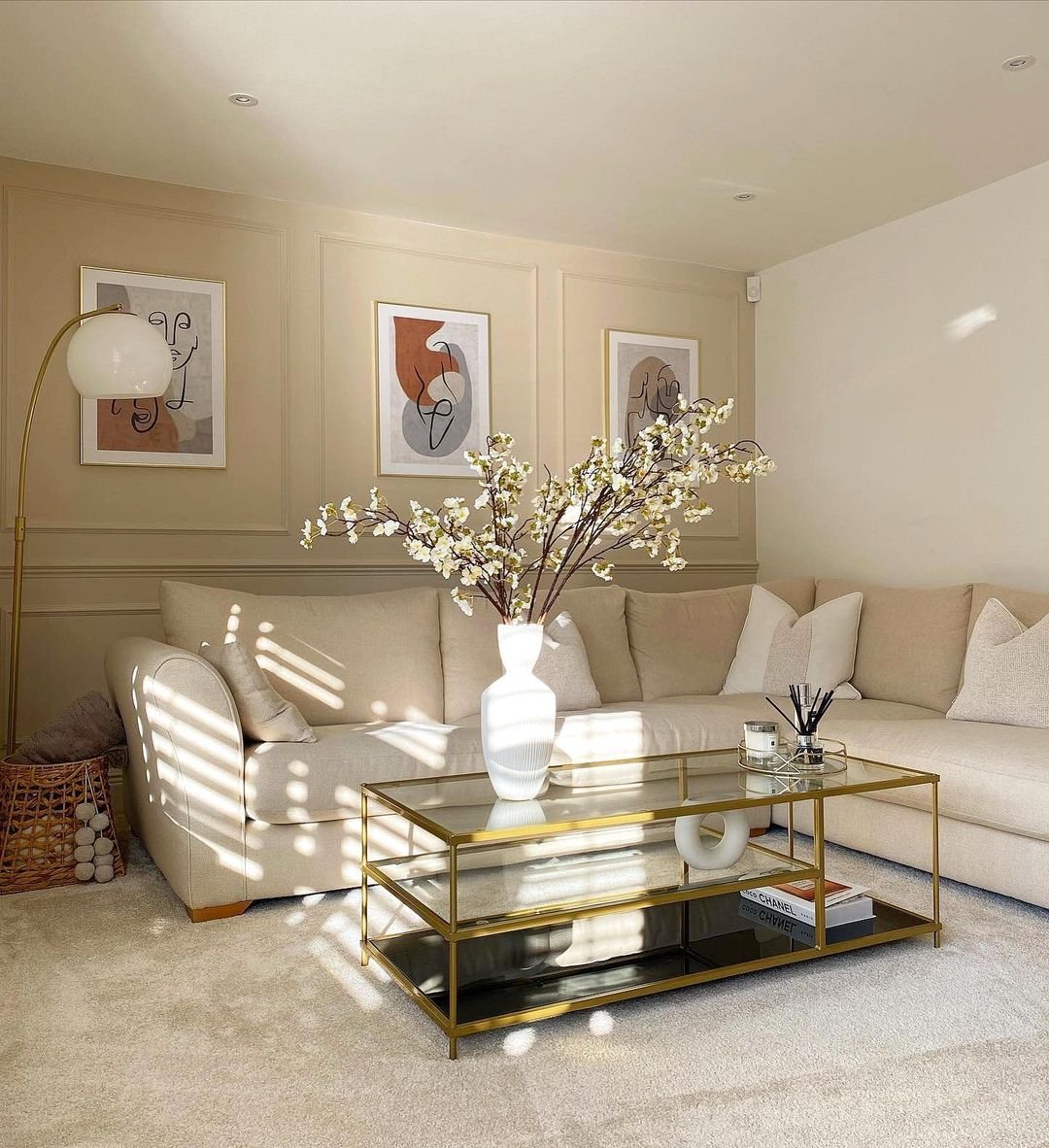 Update Individual Features
Finally, if you're unsure how to redecorate your room but still want to liven things up a little, why not pick one feature and redecorate that? For example, a single 'feature wall' can become a striking focal point in an otherwise neutral space, altering the entire feel of the room. Funky wallpaper can be overpowering if you use it on every wall, so keeping it to one wall will have maximum effect (and at minimum cost, too). Add in some bespoke furnishings, complementary embellishments, and unique wall art, and you have an interior with that wow factor.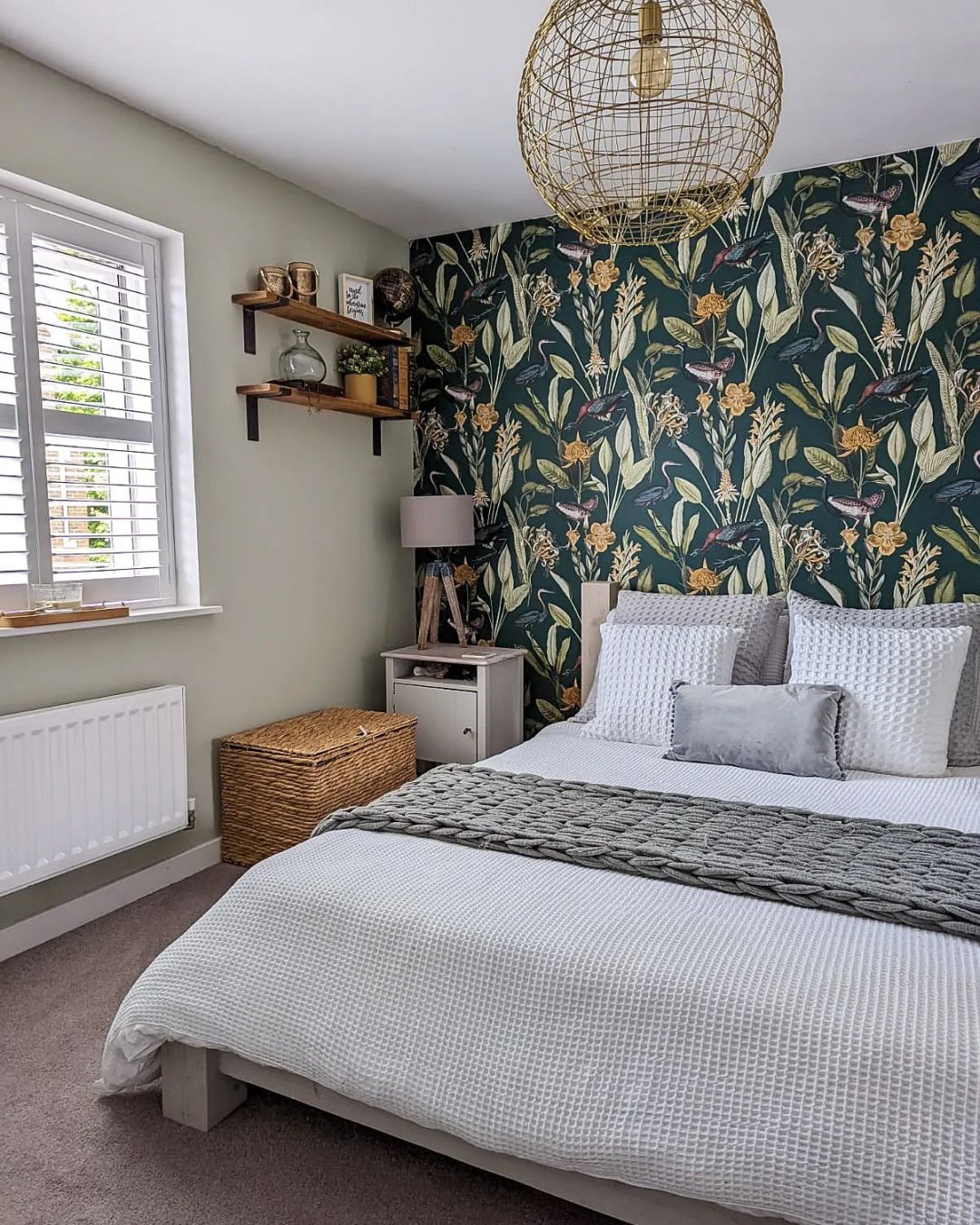 It's much easier than you think to redecorate – why not browse our wallpapers and paints for inspiration and create your own interior masterpiece today?