How To
How To Paint Wallpaper
With so much choice, you might think your room already looks completely unique to you. The wallpaper you chose looks fantastic, but what would it look like hung horizontally?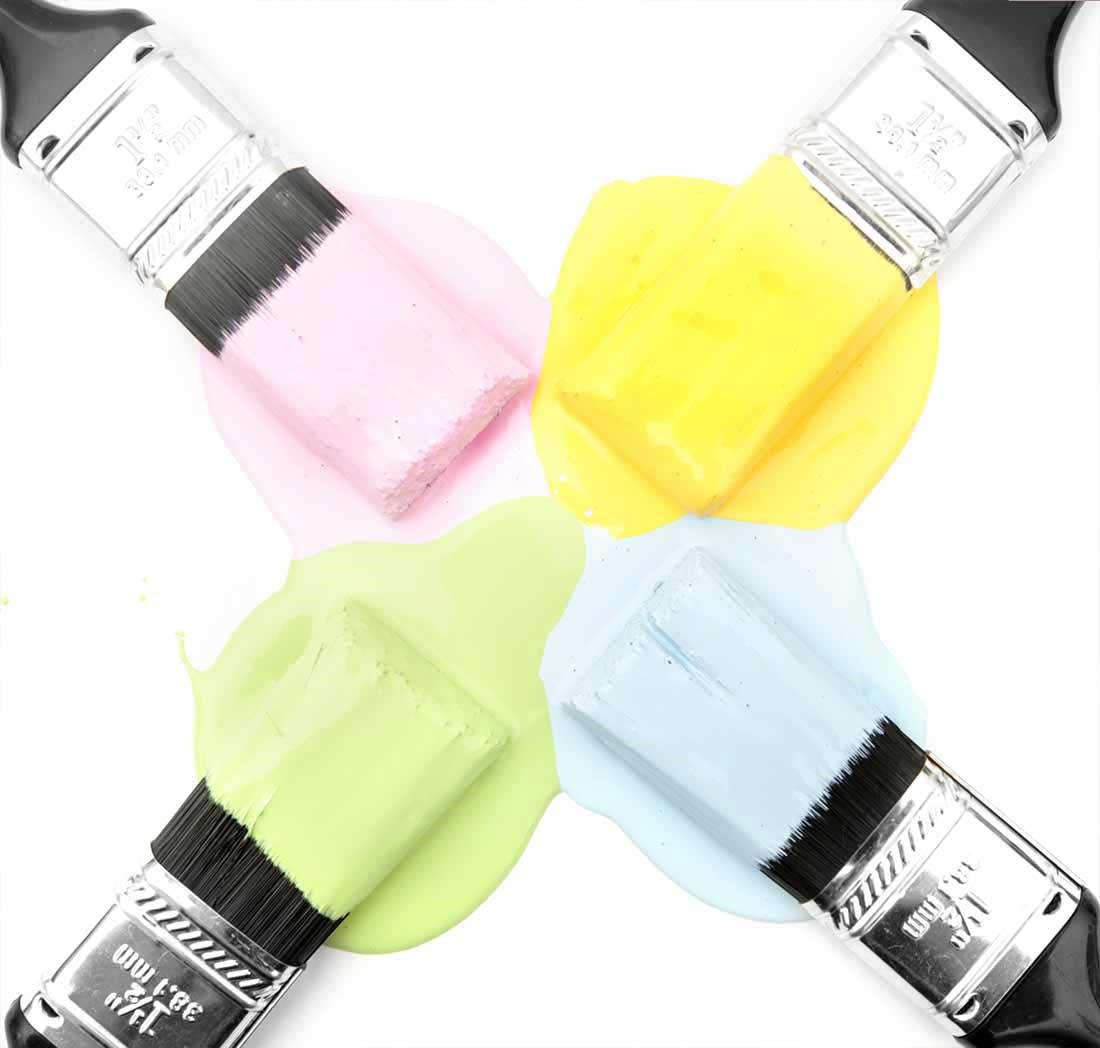 When done right, painting over wallpaper can look great and totally refresh a space. While we have a range of paintable wallpaper, there's every chance your place might already have wallpaper up that you don't want to (or can't) replace, but it would look perfect in a different shade.
Painting wallpaper is pretty simple and can give you exactly the look you're after. But how do you do it best?
There are a few pitfalls you need to dodge, and some best-practice methods that will give you a great result the first time. Learn them all here.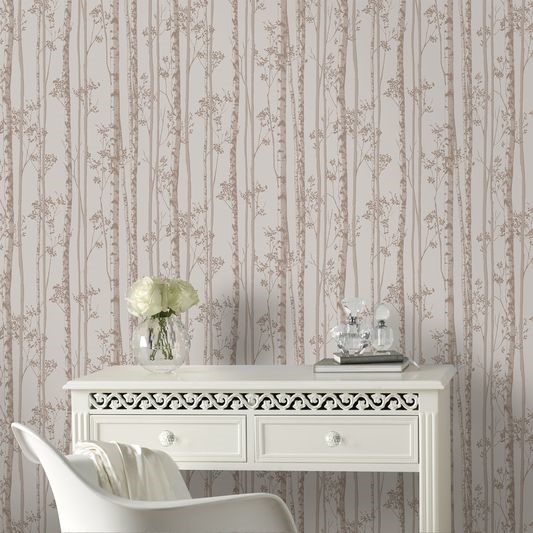 Before you whip out the paintbrush
First, assess what kind of wallpaper you're dealing with. While you may have plain, flat paper, it's common for wallpaper to be embossed to accentuate the pattern.
Consider how the pattern may show through the paint – if it's notably textured, and that's not the look you want, you may have to ditch the paintbrush and strip the paper off the wall instead.
If you're dealing with plain paper, check the seams where the sheets of wallpaper meet. If they're lined up properly, they shouldn't be noticeable when you come to paint over the seams. However, if there are any obvious gaps, these may show up through the paint and taking the paper down might be necessary.
Getting ready to paint
Check how the wallpaper is attached to the wall, keeping a keen eye out for any loose areas of paper. If you spot any, these should be carefully removed with a utility knife.
Use masking tape to cover over any light switches and to protect the skirting board running along the bottom of the wall.
Ensure the room is well ventilated before you apply any primers or layers of paint, and don any safety gear you may need, such as a mask, goggles, and overalls.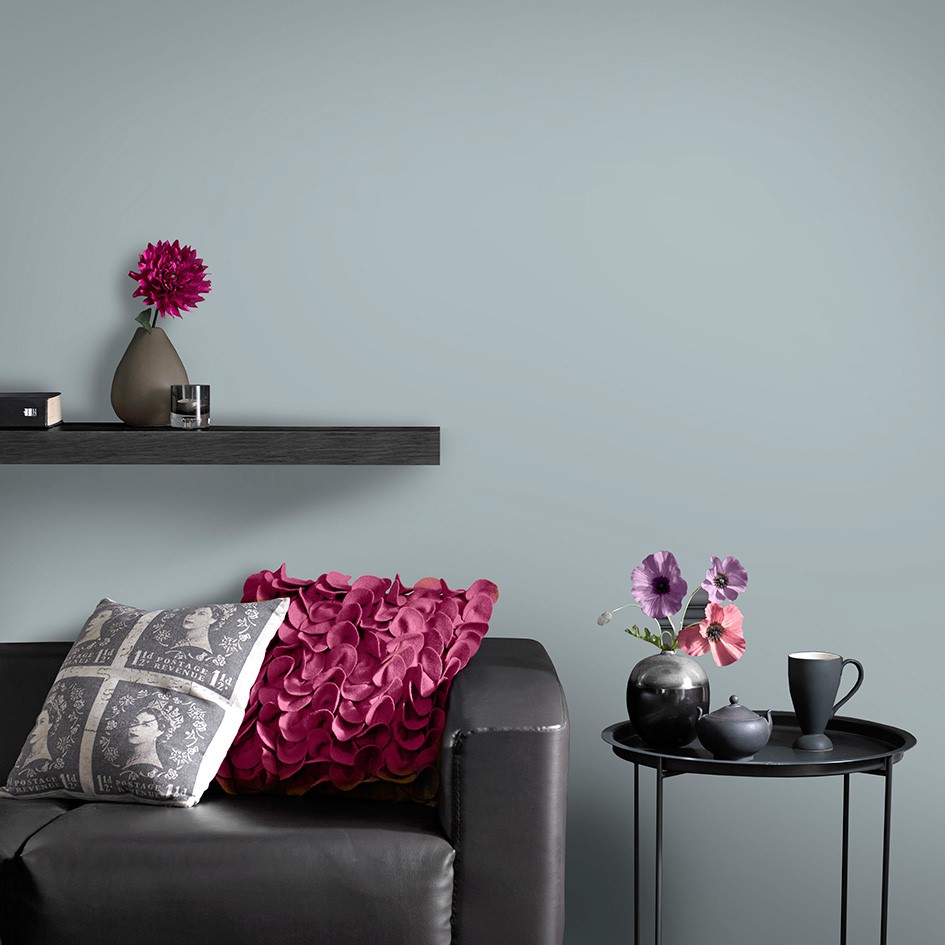 Applying the primer
Before you paint over the wallpaper, you'll need to add a coat of primer. When choosing a primer, be sure to choose either a shellac primer or one that's oil-based as water-based primers can cause the wallpaper to bubble or lift off the wall.
Repairing the wall
When the primer has dried, you'll be able to see any problem areas. Drywall compound can help here; apply a thin coat over any defects you see, as well as over the seams between the sheets of paper, and leave to dry.
Once dry, reapply a layer of primer over any areas covered with drywall compound. Now you're finally ready to paint!
Choosing the paint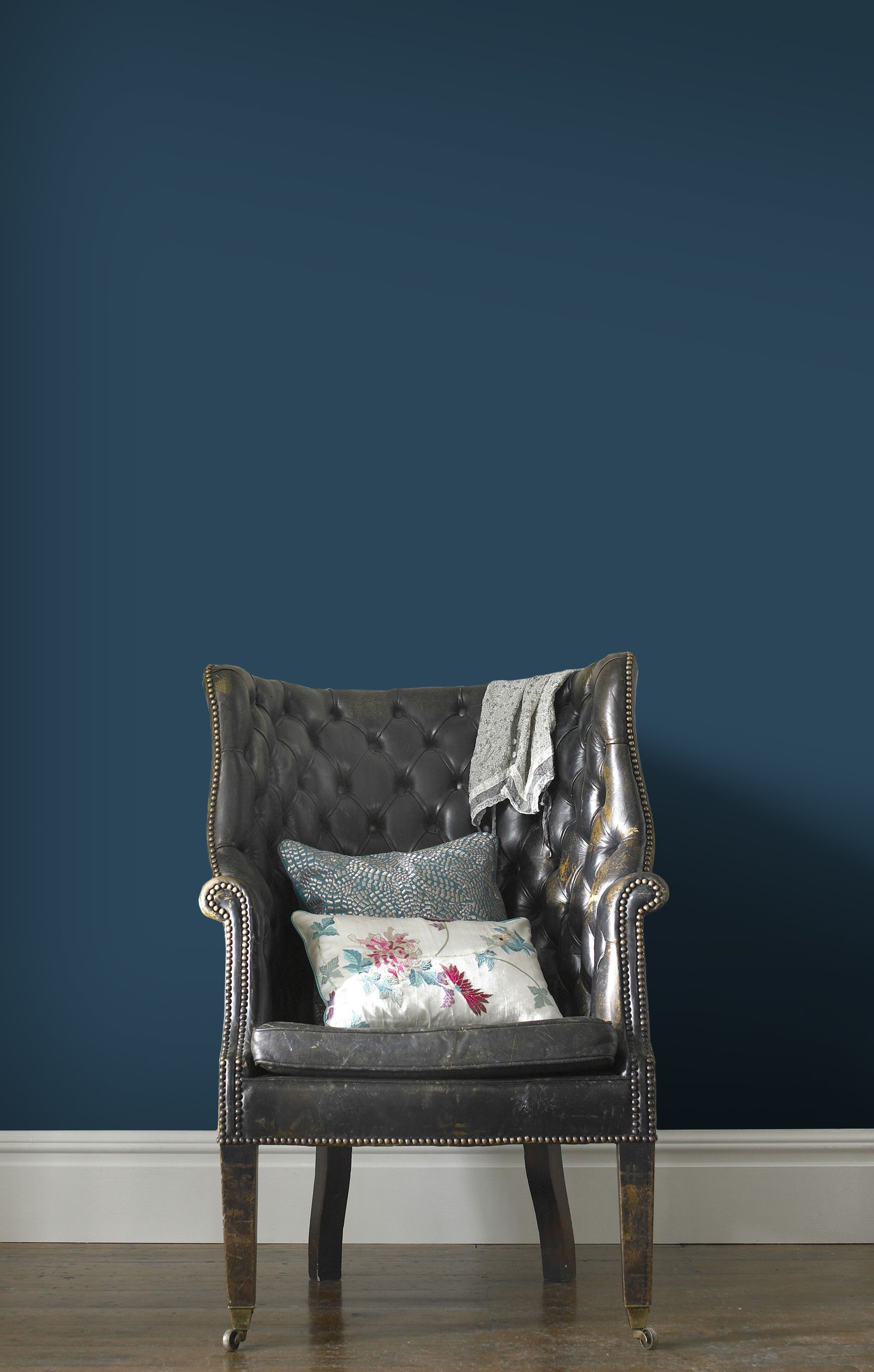 When choosing the type of paint for your walls, opt for an eggshell, durable emulsion, or a washable flat paint as these types are better at hiding irregularities you may get when painting wallpaper. They won't cover every imperfection if your previous wallpaper was applied sloppily, but they can certainly work to create a smooth, consistent look.
Now it's time to choose the colour. The Neutral Collection features a variety of shades and tones that will apply well over wallpaper, and help to refresh and brighten the room overall. Lighter wallpapers can be covered using shades such as barker grey paint, while slightly stronger designs can be hidden by colours such as the neutral grey-brown tones of our cogsworth paint.
If your wallpaper is very bold, the rich blue of our infinity paint could be the best option. This strong shade can easily cover designs and colours, while its depth of tone will finish your room with a sophisticated look.
Painting the wallpaper
Start at the edges, painting with long, vertical strokes, and then follow on by painting the remainder of the wall with long, even strokes. You can use either a brush or a roller for this, depending on which you prefer.
Once you've applied your first coat, allow it to dry. Using the same techniques, apply a second coat of paint to achieve a better finish. After your second coat is dry, take a step back and assess your work. Touch up any areas that might not be right.
Of course, if you're starting from bare walls and want a textured look in a particular colour, you'll find ultimate ease and flexibility by using a paintable wallpaper. You won't need to prime it, so it's quicker than using standard wallpaper, and it's able to stand up to several layers of paint. It's probably perfect for what you need.