How-To
How to Paint Skirting Boards
A complete guide to painting skirting boards in any room
Skirting boards are the perfect way to finish off a room, whether it be to tie it altogether or just create a seamless transition through various rooms, they are often overlooked when they in fact play a big part in an interior space.
They don't have to be white either! We have over 200 different colours to paint your skirting boards with, so get creative!
If you're painting your whole room it's widely debated which to paint first, skirting boards or walls? We would recommend painting the skirting boards first and allowing them to dry as emulsion will then easily wipe off should you get any on your woodwork!
WHAT YOU WILL NEED:
Sugar soap solution
Sponge
Dust sheets/floor protector
Masking tape
Sandpaper
Wood knotting solution
2" paint brush
PREPARATION...
Preparation is key when painting skirting boards as not only does it ensure a professional finish but also ensures you get the most out of your paint durability and makes your paint go further!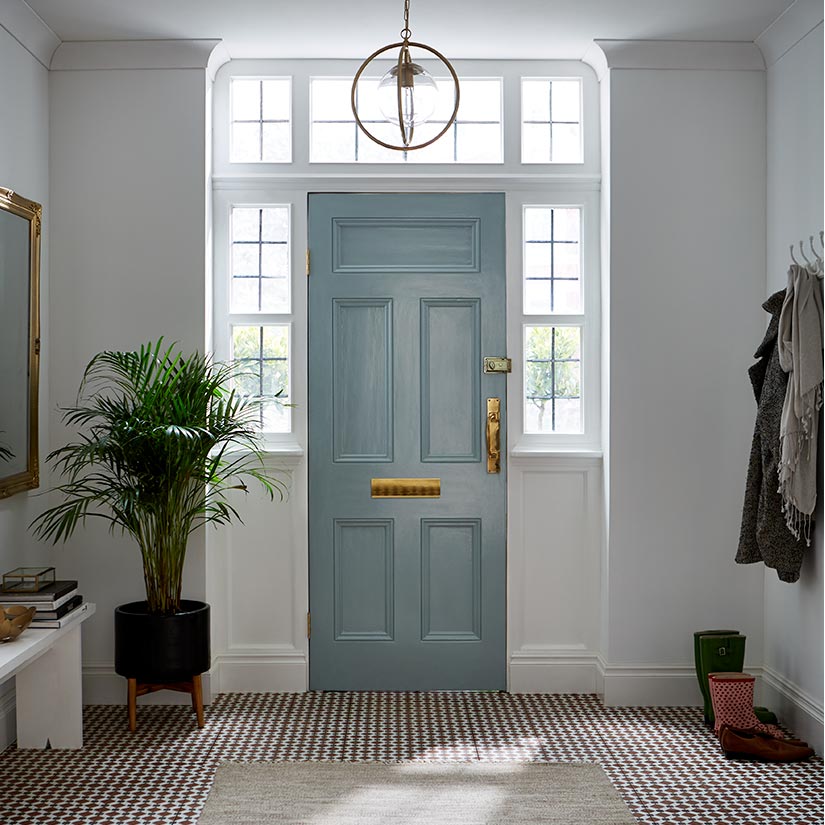 1.)

CLEANING THE SKIRTING BOARDS

First, start by moving any furniture or objects out of the way of the skirting and giving them a good old clean. Sugar soap and water with a sponge works best but washing up liquid and water works just fine providing your skirting boards aren't too dirty!

2.)

CLEAR THE AREAS

Whilst waiting for them to dry, pop some old sheets or a floor protector down to make sure no paint gets on your carpet or wooden floor and mask the top and bottom of the skirting boards.

If you are painting your skirting boards with carpet, we would recommend a carpet protector which you can pick up from any local DIY store.
---
TOP TIP
Sanding is essential for a flawless finish.
---
3.)

SAND THE SKIRTING BOARDS

Time for sanding! This is essential for a flawless finish and makes the biggest difference to the durability of the paint. It will only need lightly sanding so once you have sanded, be sure to wipe away any dust and make sure they're completely dry before painting. Prep work done!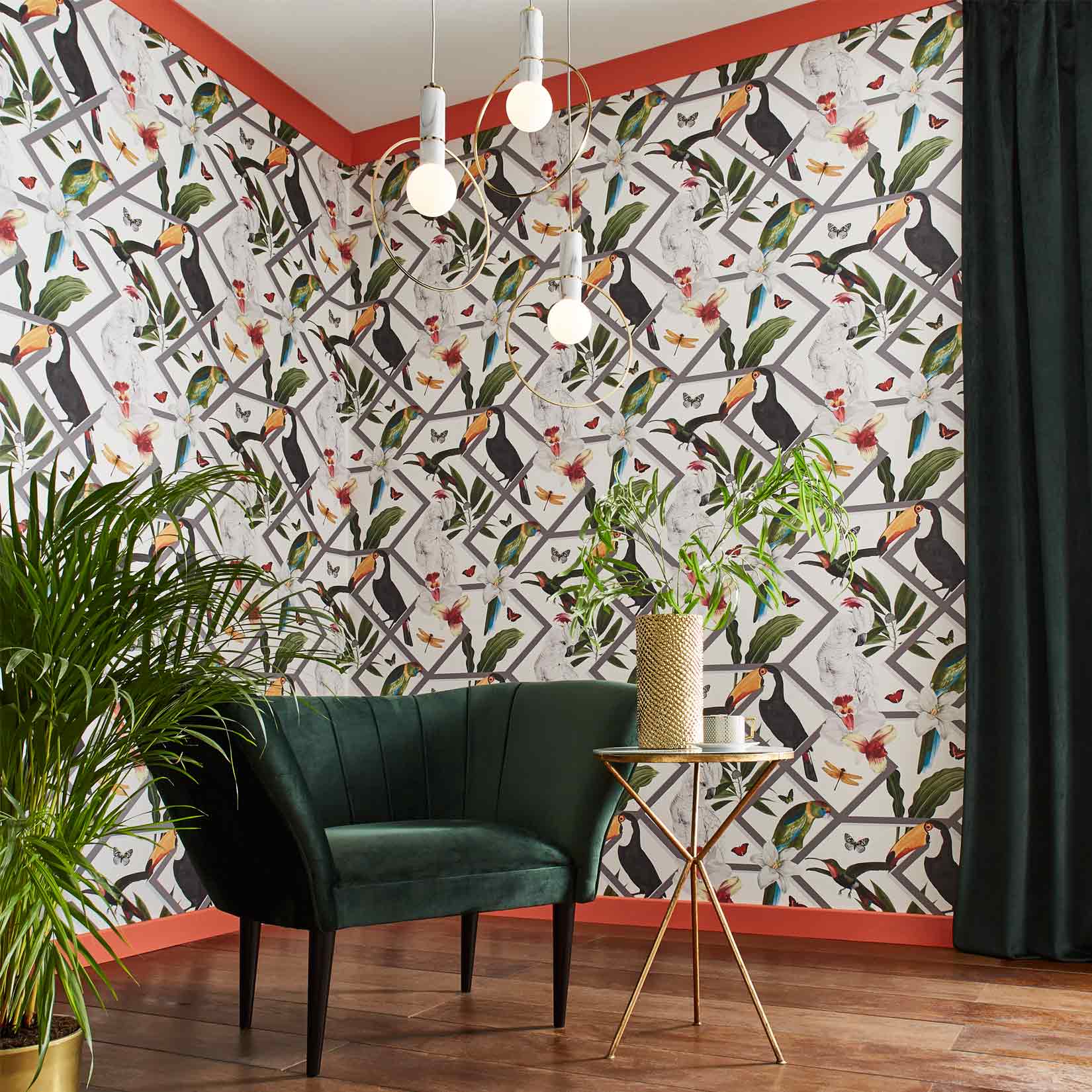 PAINTING NEW WOOD
When painting new wood, it's important to understand the steps that need to be taken to ensure you achieve the best results for that all-important professional finish
1.)

TREAT THE SKIRTING BOARDS

Start by treating any wood knots with an appropriate wood knot solution, this is to ensure no resin seeps out and ruins your beautiful new paint.
2.)

APPLY THE PRIMER

Dilute our Primer & Undercoat with up to 3% water and paint on using a good quality synthetic brush. This coat helps make sure you get the best durability and even finish.

TOP TIP
Allow at least 4-6 hours for paint to dry.

3.)

APPLY A SECOND COAT OF PRIMER

After this has dried, so around 4-6 hours, it's time for your second coat of Primer & Undercoat. This one doesn't have to be diluted so you can paint on straight from the tin.

Make sure each coat has had enough time to dry before you move onto your next one, this is around 4-6 hours depending on room temperature, and lightly sand between each coat to ensure a smooth finish.
4.)

APPLY THE TOPCOAT

Time for the topcoat! Apply two full coats of your chosen gloss or eggshell paint allowing each one to dry in-between.
REPAINTING SKIRTING BOARDS…
If your skirting boards are already painted, there are a few easy steps to follow to help you achieve the best results.
1.)

FIX ANY CHIPS & DENTSIf there are any dents or small chips the best way to achieve a perfect finish is to fill them in. This is a quick and easy job that is often overlooked.

How to fix dents and chips in your skirting boards…
1. Sand away any splinters or loose wood chips
2. Use any good quality wood filler to fill the chip and mould to match the shape of your skirting
3. Wait for it to dry and sand any excess filler off. Done!
2.)

APPLY THE PRIMER

Any filled holes need a quick coat of primer. Dilute our Primer & Undercoat with up to 3% water and just prime the areas you have filled.

Now for the fun part! Apply 1-2 coats of primer, allowing 4-6 hours drying time and lightly sanding between each coat.
4.)

APPLY THE TOPCOAT

Repeat the same process with your topcoat of gloss or eggshell and after allowing enough time to dry you're finished!