How To
How to Decorate Your Living Room
What atmosphere are you wanting to create?
What atmosphere are you wanting to create?
Our living room is the social hub of the house, a room that brings families and loved ones together. A room for socialising, putting your feet up, binge-watching or curling up in a quiet corner with a book and a brew. So, it's no surprise when we think about decorating, we instantly think about our living rooms and what better way to transform your living space than with wallpaper.
We love wallpaper at Graham & Brown because it can quickly and easily change the look and feel of your room whilst capturing your mood, style and personality perfectly. Throughout this blog we will take you on a journey to show you how to transform your lounge to suit your unique personality and style.
WHAT TO CONSIDER WHEN DECORATING YOUR LIVING ROOM?
The first and most key element to consider when decorating your living room is the atmosphere you want to create; this is a good grounding point to start with and will help you build your desired living room.
If you're looking to create a calming haven or a warming cosy snug, select colours which are easy-living and add warmth to your room this will make you feel cosy and calm. Repetitive patterns are aesthetically pleasing which also bring harmony and balance; why not try a large-scale subtle geometric pattern such as Sashiko Rose Gold or a soft detailed meadow floral such as Grace Cloud.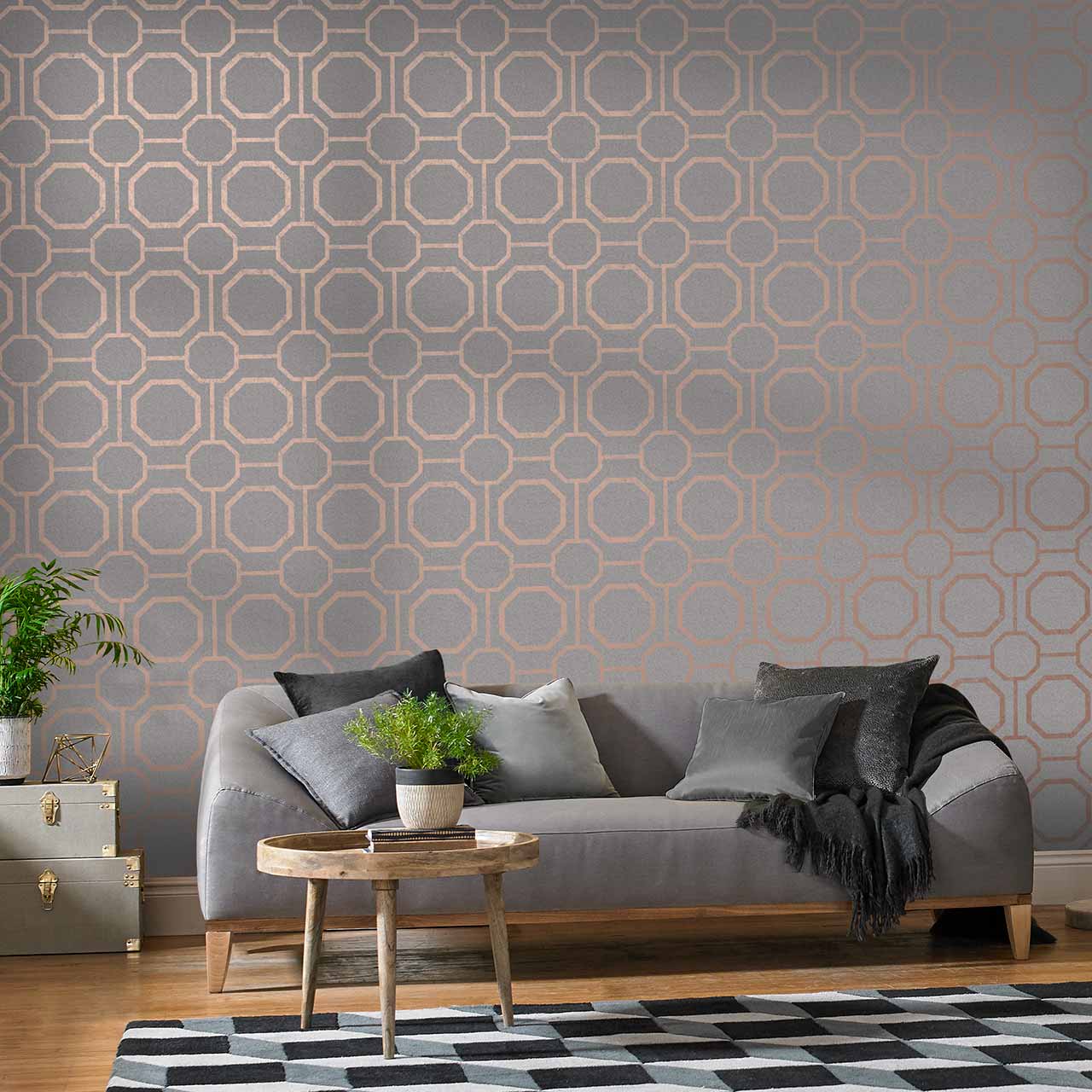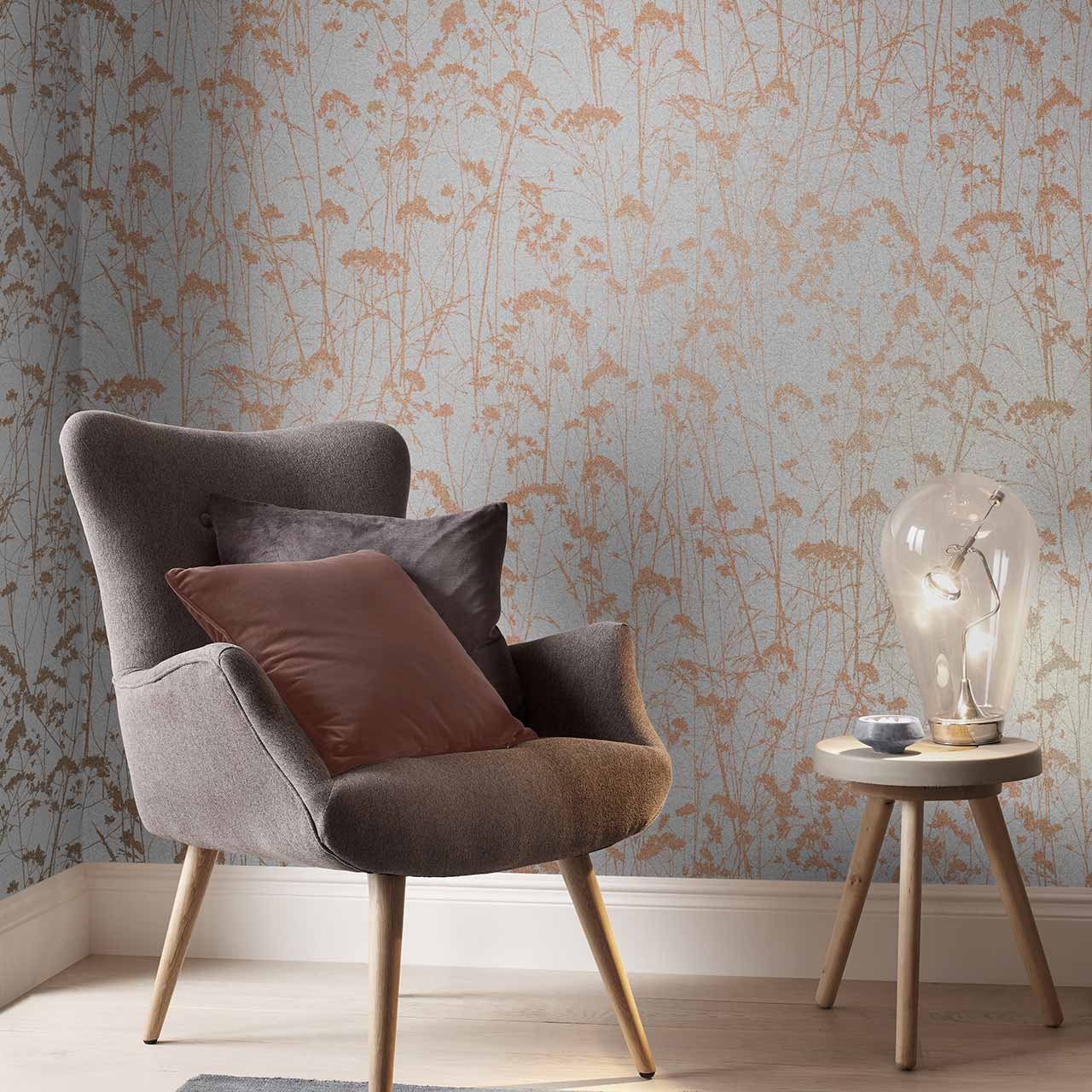 PANELLED EFFECT FOR YOUR LIVING ROOM
If you want to create a talking point and wow your guests a bold, bright wallpaper is perfect to bring your living room walls to life. Why not try the drama of Tori Teal or the intriguing moodiness of Allure Our top tip with statement designs is to position these on walls close to a natural light source such as a window to create a spacious feel in your lounge.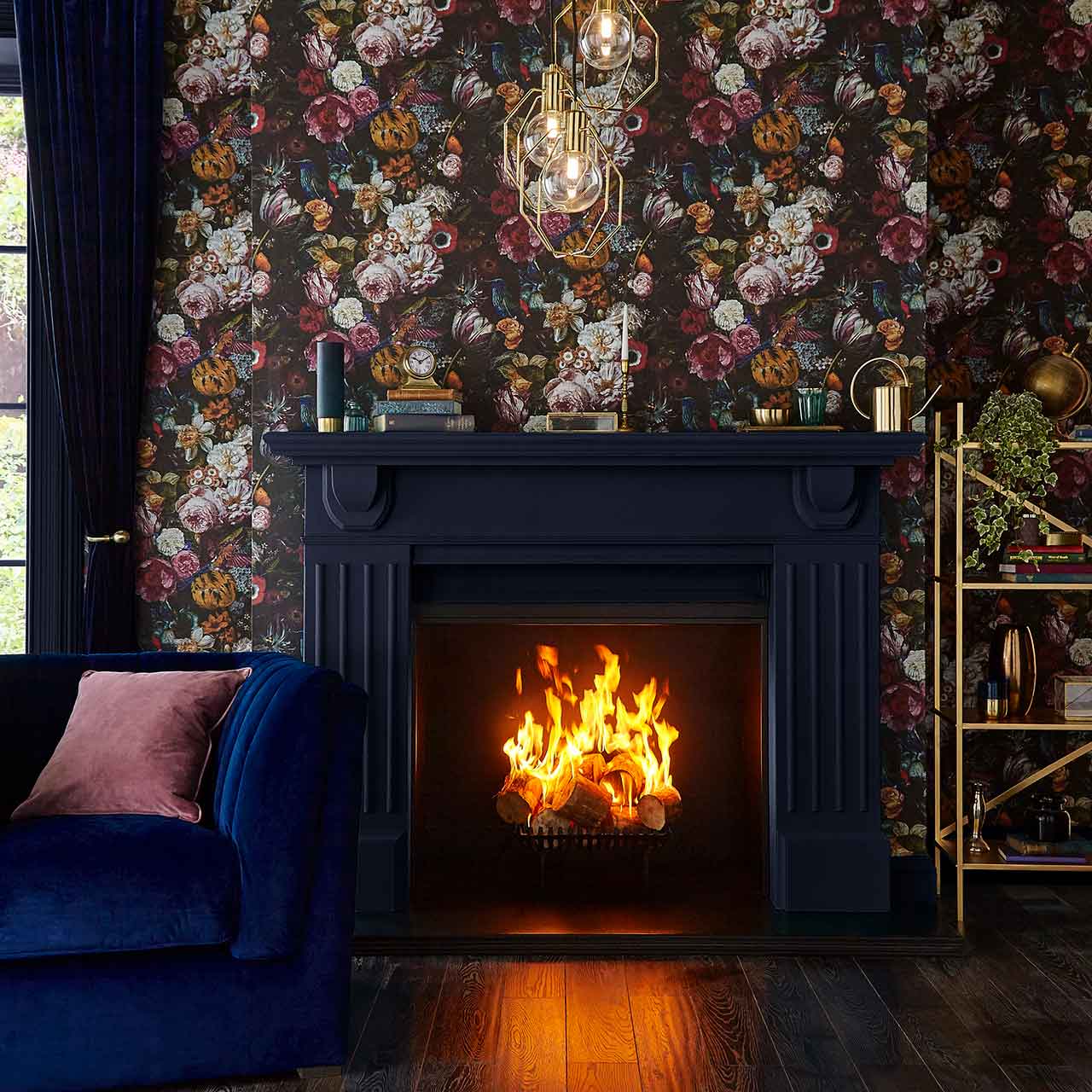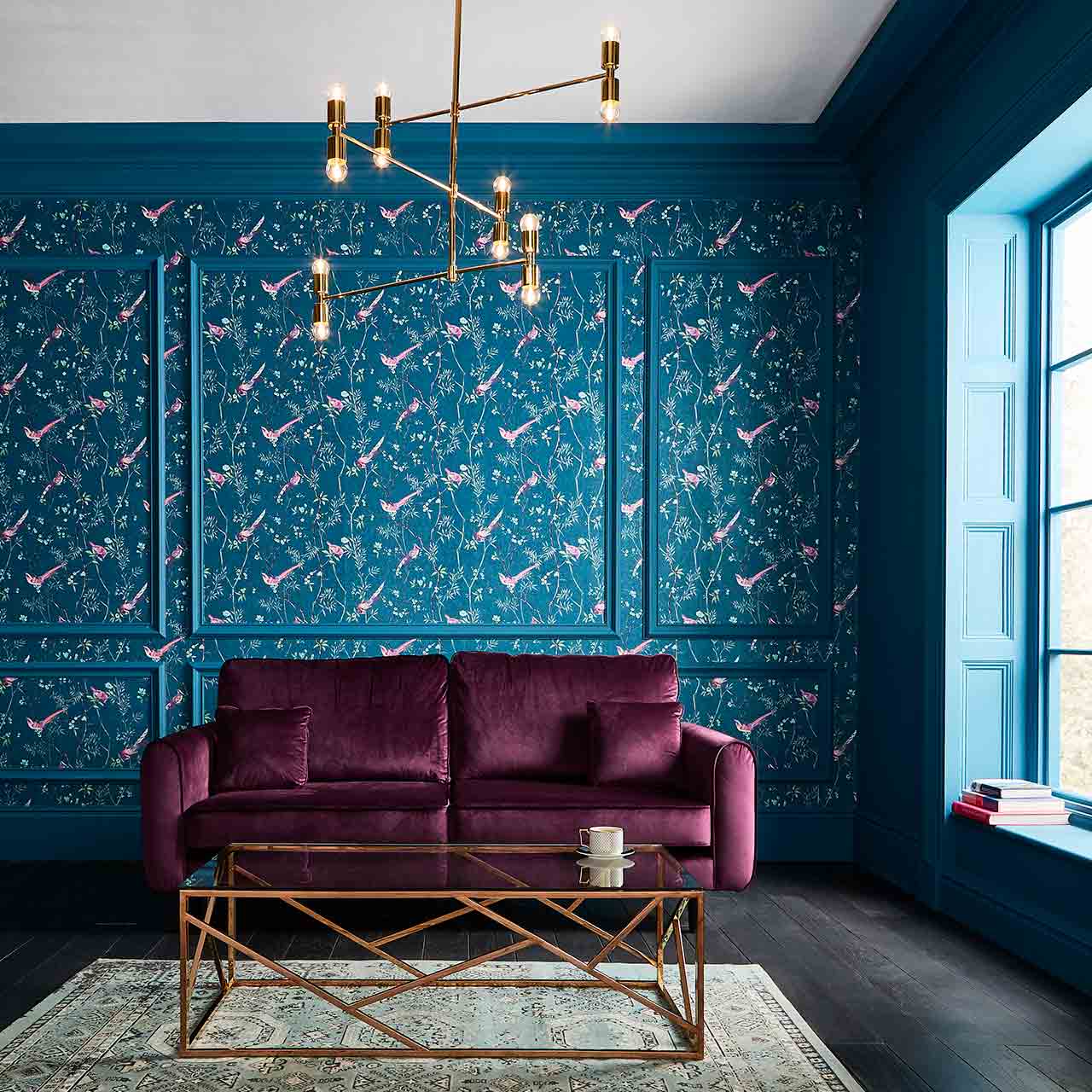 A key interior trend which is perfect for the living room is using panelling on your wall. A half and half panelled wall is the ideal way to combine pattern & colour and we have made this easy with our perfectly partnered wallpaper and paints. For a country casual look with a twist why not combine our Heritage Plaid Blue wallpaper with our Terrazzo navy-blue paint or if you're feeling bold our Amalfi White wallpaper will create a statement with our Amalfi green paint.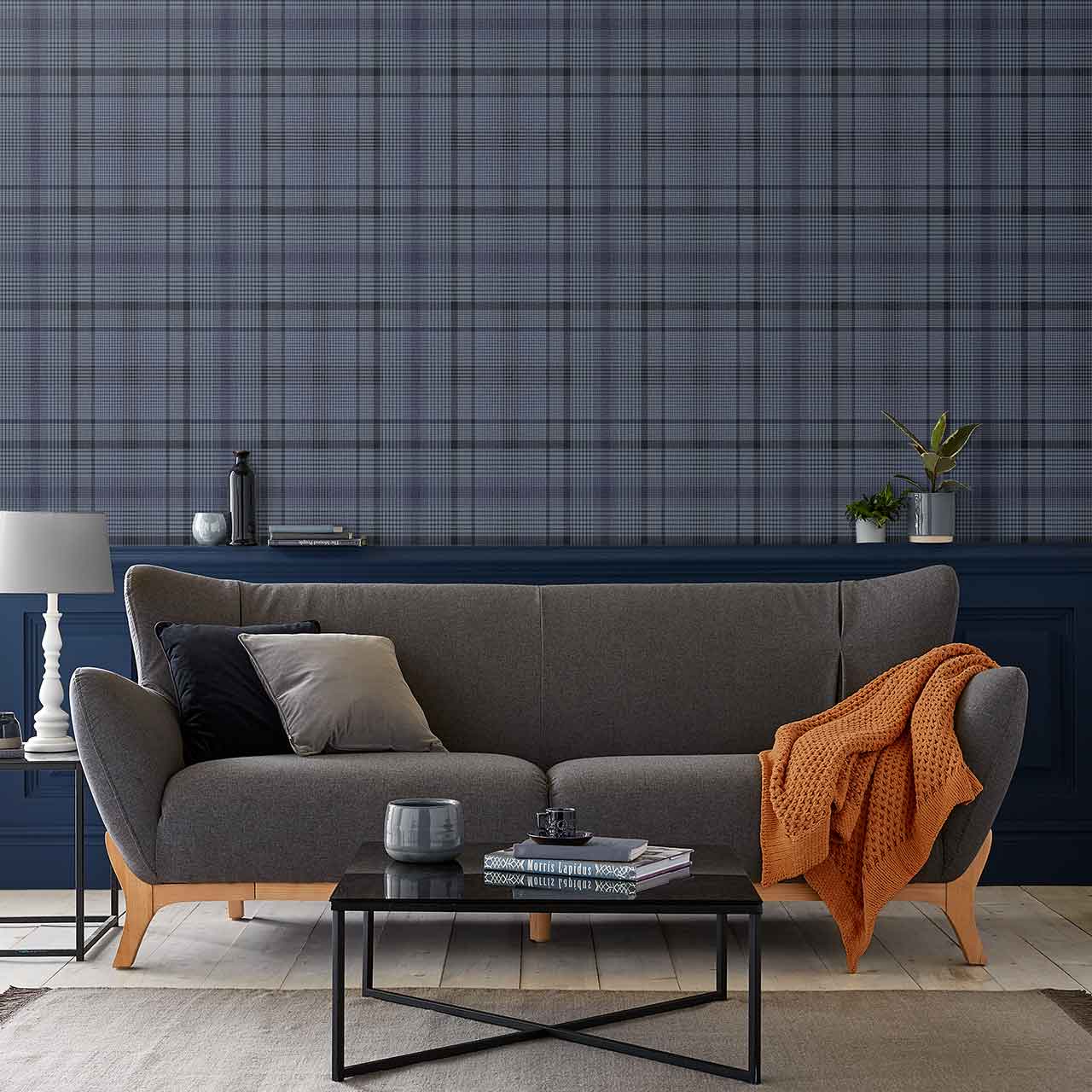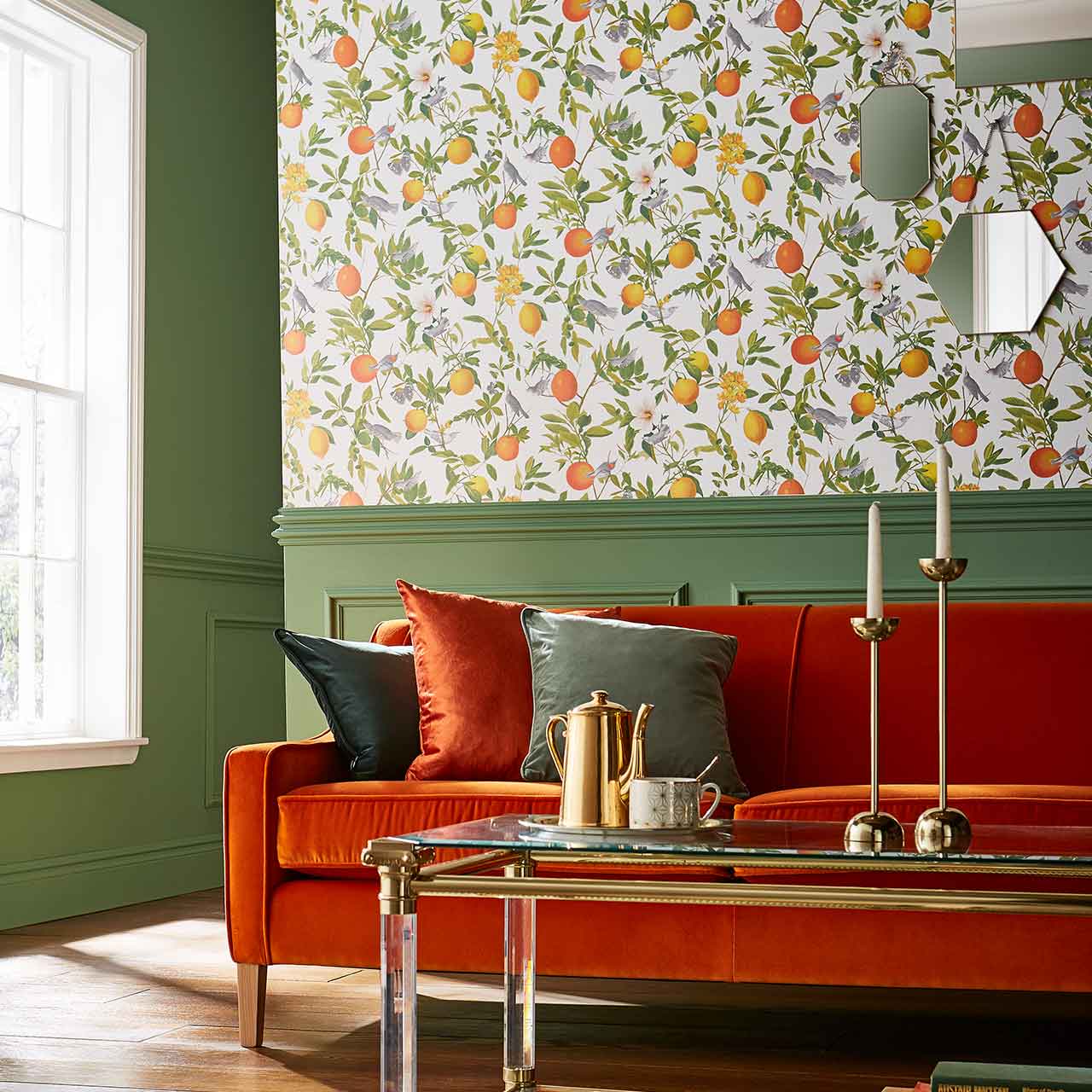 GEOMETRIC WALLPAPER
The living room is the social hub of the home, the room that brings families together and sometimes it can be hard to find a pattern that pleases everyone, but we believe geometric wallpapers do just that. Whether a classic, contemporary or retro geometric style our designs come in a wide range of colours allowing you to find a design that suits the whole family's personality.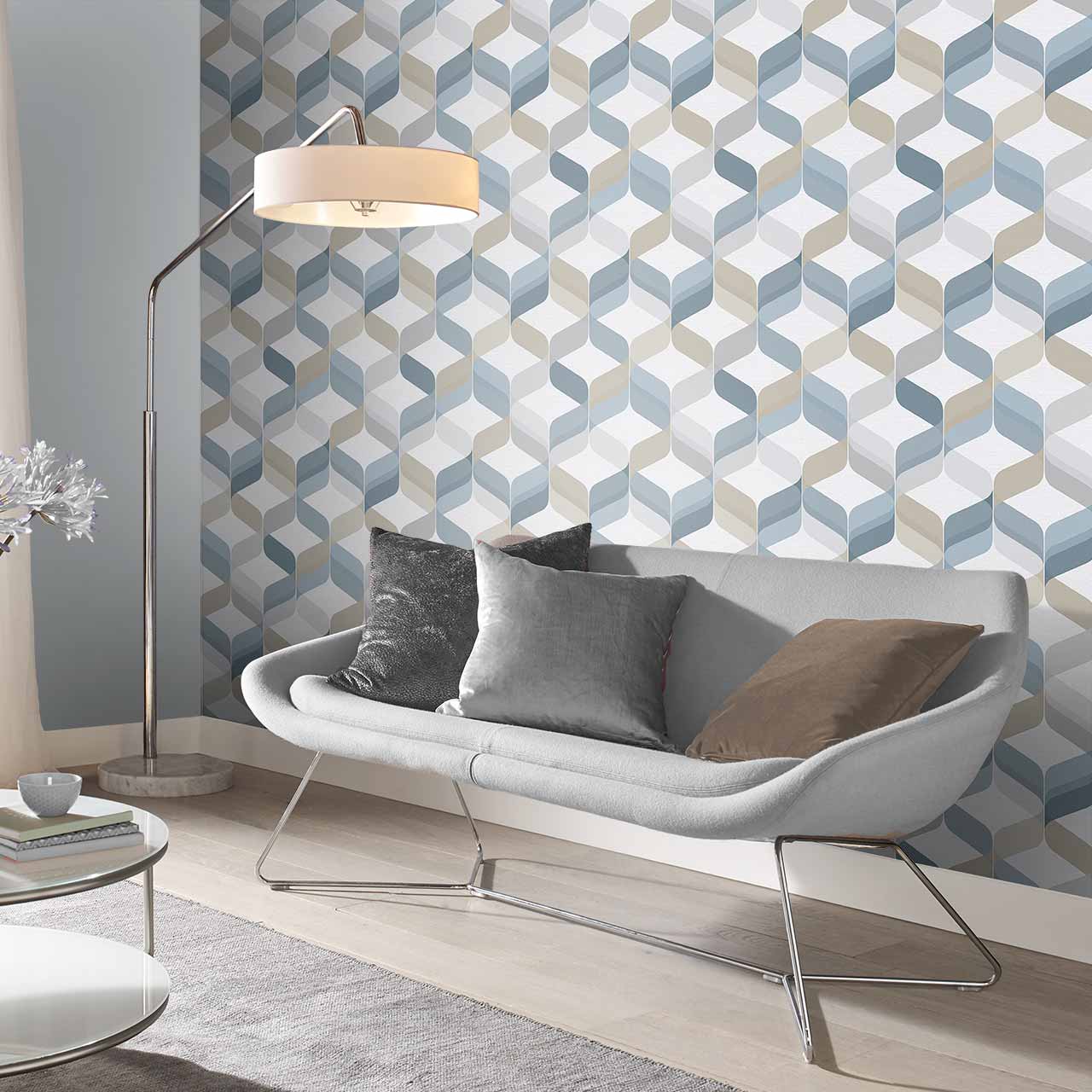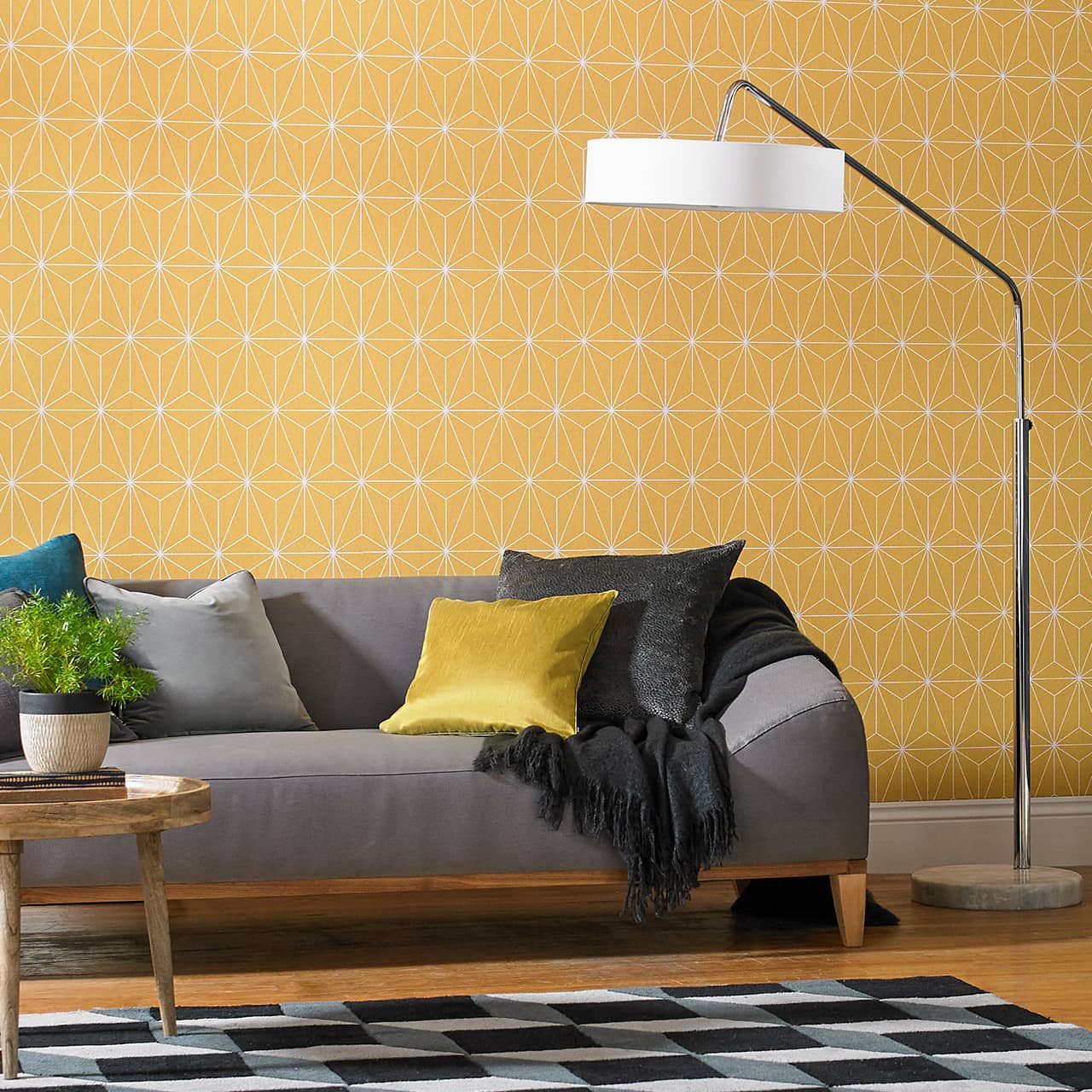 NATURE AND TRANQUILITY
Lastly but by no means least we couldn't finish this blog without mentioning a beloved interior design favourite which we believe is perfect for the living room. Bringing nature into your home and adding an organic feel can bring tranquillity whilst also creating a fun, statement feature. Whether the soft greens of our Yasuni wallpaper or the moody, statement scale of Midsummer Fern each will transform your living room into a natural retreat.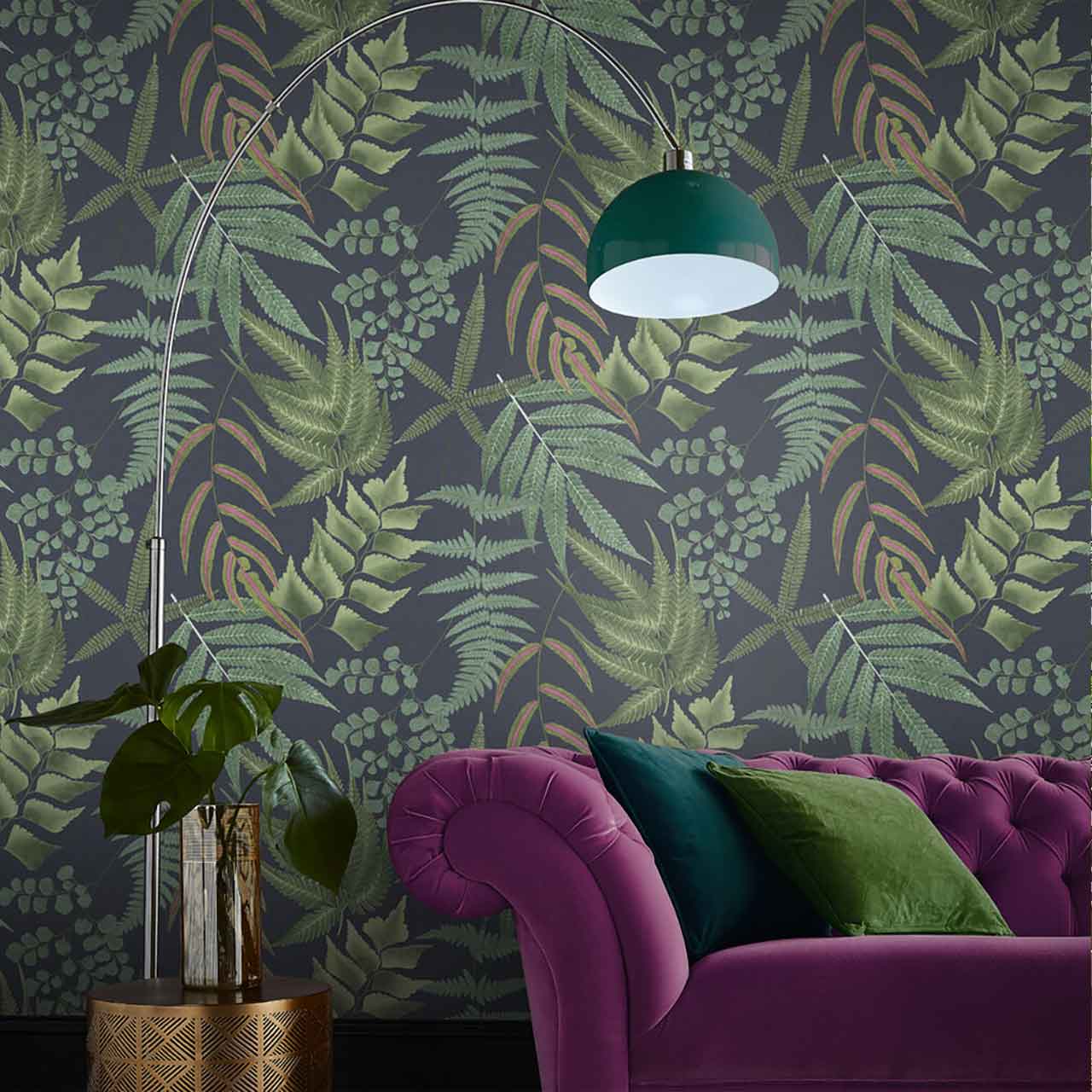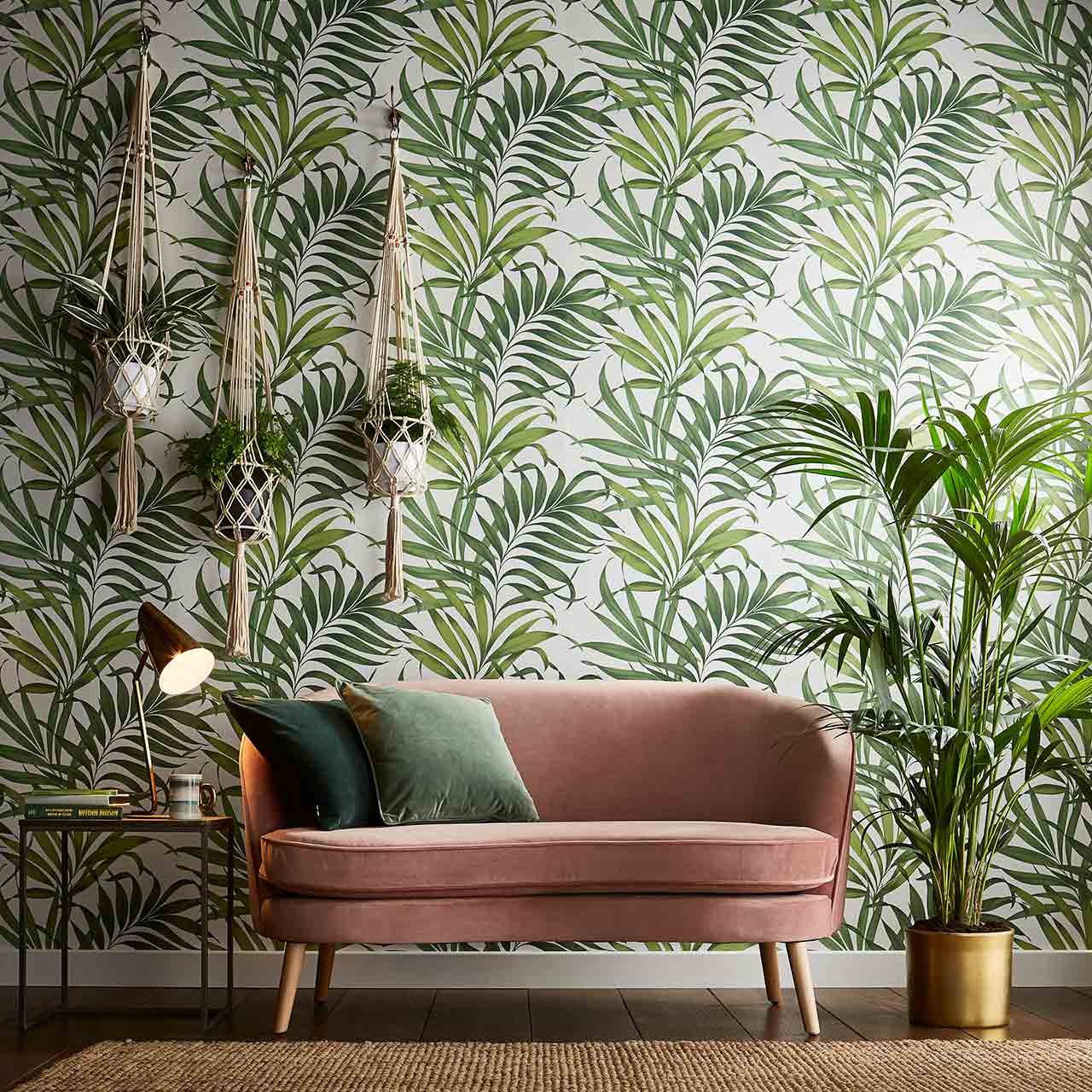 Shop All Living Room Wallpaper