How-To
How to Clean Blinds
A step by step guide on how to clean your roller blinds.
Cleaning fabric roller blinds might seem a daunting task, but it is actually pretty simple. Whether you have a stubborn stain you're trying to get out or you just want to give your blinds a quick sprucing up, this guide will give you the information you need.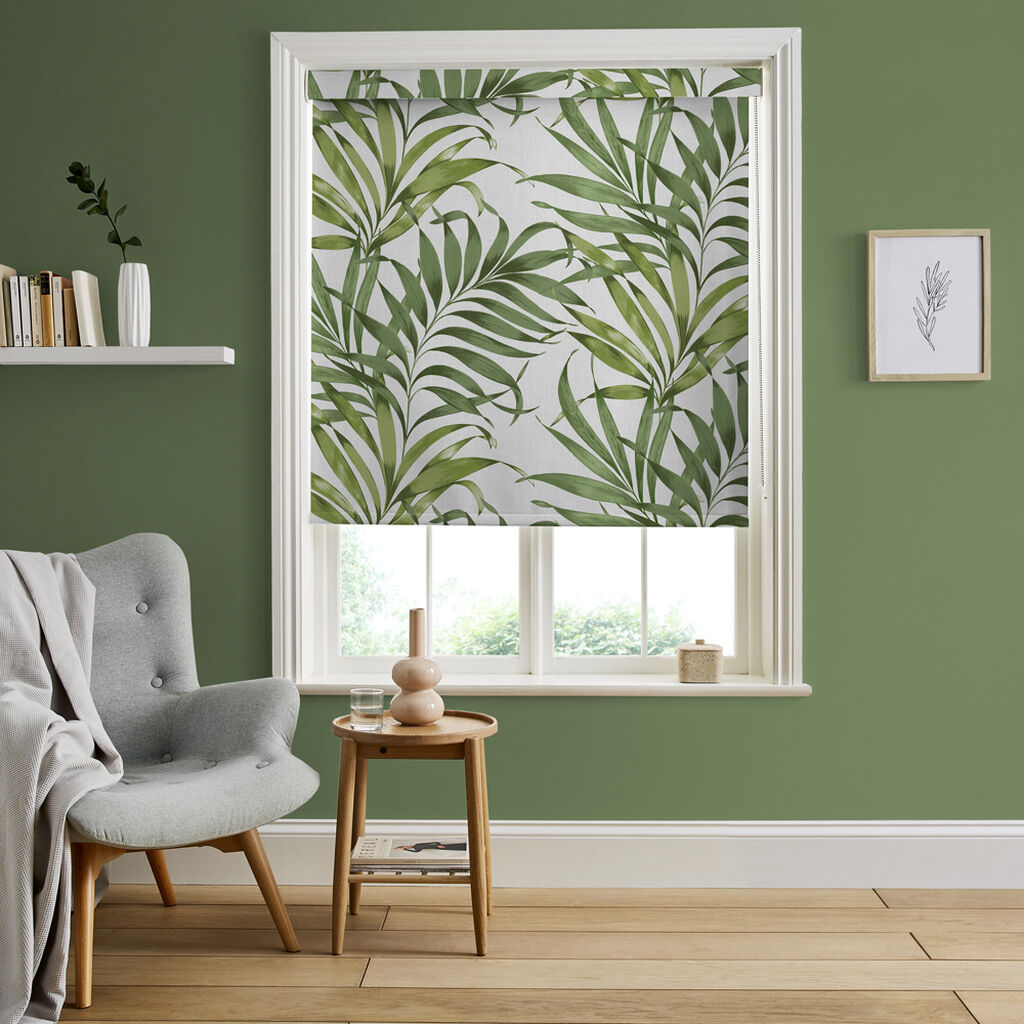 GENERAL ROLLER BLINDS MAINTENANCE
It's good practice to do a bit of general maintenance on your roller blinds a few times a month. It is easy to do in tandem with other household chores as all you need is a vacuum, some soap and a sponge.
1.)

VACUUM YOUR ROLLER BLINDS

Believe it or not, the easiest way to clean your roller blinds is by using a vacuum. Start by fully extending the blinds and, if possible, use a brush-head attachment on your vacuum and a low-suction setting. Move the vacuum carefully in an S-shaped pattern over the blinds, making sure to pay particular attention to any creases or folds in the fabric where dust is likely to gather.

Once you've done the inward-facing side of the blinds, pull it forward so you can access the outward-facing side, and vacuum that too.

In between vacuuming it's also a good idea to run a duster over your blinds while they're fully extended.
2.)

WIPE DOWN THE BLINDS WITH SOAPY WATER

After vacuuming, you might want to go a little further by giving your blinds a basic wash. You can do this without removing the blinds - you just need some dish soap, water and a sponge or cloth.

Create a solution by filling a bowl or bucket with lukewarm water, and adding a healthy squeeze of washing up liquid or a tablespoon of detergent. Mix them together until the water turns soapy, and dip your sponge into the solution.

Start at the top of the blinds and wipe side-to-side with the sponge, making sure to cover the entire surface. Rinse your sponge regularly to keep it as clean as possible, and make sure to wring it out if it seems oversaturated. If there are any large or obvious stains on your blinds, increase the pressure to give them a deeper scrub.

If this doesn't work to remove the stains, use a fabric stain remover. Make sure to follow the instructions and, if you're worried about it damaging your blinds, test it out on a small section on the outward facing side.

Once you have finished wiping your blinds, leave them fully extended so that they can dry.
SPOT CLEANING YOUR BLIND
It's a good idea to clean stains as soon as you notice them, as the fresher they are the easier they are to remove. If something spills or splashes onto your blinds, act fast with a mild stain remover, such as a water and detergent solution. Gently sponge the area until the stain disappears. If this doesn't work, you might need to scrub a little deeper or use a tougher stain removal solution
DEEP CLEANING YOUR BLINDS
Occasionally, you might decide that your blinds need a thorough cleaning. This might be if you haven't had time to give them a wipe in a while or if they have accumulated several stubborn stains.
1.) TAKE DOWN AND VACUUM YOUR ROLLER BLINDS
For deep cleaning, you will need to take down your blinds and keep them fully extended. As before, give them a thorough vacuuming on both sides.
2.)

SOAK AND SCRUB YOUR ROLLER BLINDS

Fill a bath with a warm water and detergent solution, mixing until the water is soapy. Then, lower your blinds into the bath and leave them there to soak for roughly 2-3 hours. While they're soaking, you can use a soft-bristled brush or sponge to scrub them clean.
3.)

LEAVE YOUR ROLLER BLINDS TO DRY

Drain the bathwater and give the blinds a thorough rinse with clean water. Once they are completely clean, you can either lay the blinds out flat to dry or hang them on a washing line. Roller blinds usually need about 2 days to fully dry after being soaked.

And that's how you clean your roller blinds! For more tips and information on looking after your blinds, check out our How to Measure for Blinds (measure-your-windows-for-blinds) blog and take a look at our full selection of roller blinds.