How To
How to Brighten Up a Dark Room
Adding light to a dark and dreary room will instantly make it more appealing and liveable. Unfortunately, adding in windows and lots of extra lighting is not always the easiest option.
Turn a dark and dingy room into a bright, airy and calm haven
Adding light to a dark and dreary room will instantly make it more appealing and liveable. Unfortunately, adding in windows and lots of extra lighting is not always the easiest option.
Using a variety of decorating techniques can be the best option for adding brightness to a dark room and these are some of our favourites.
Light Colours
This may seem like the most obvious technique for brightening a room but it needs to be done carefully. Choosing the right light colour for your room is a unique experience, depending on the light in your room. If you choose a colour with the wrong undertone, the light won't bounce around in the desired way. Make sure you choose a colour with a complementary tone to the room itself to create an airy atmosphere.
Our favourite, and most hardworking, light paints include our Baby Powder Paint, which has a muted red undertone which brings warmth to your room. For a crisp and clean finish, our Glass Heart Paint works wonders.
Alternatively, for a classic and timeless aura our Moon Cottage Paint with its faint grey tone is contemporary and perfect for brightening a room.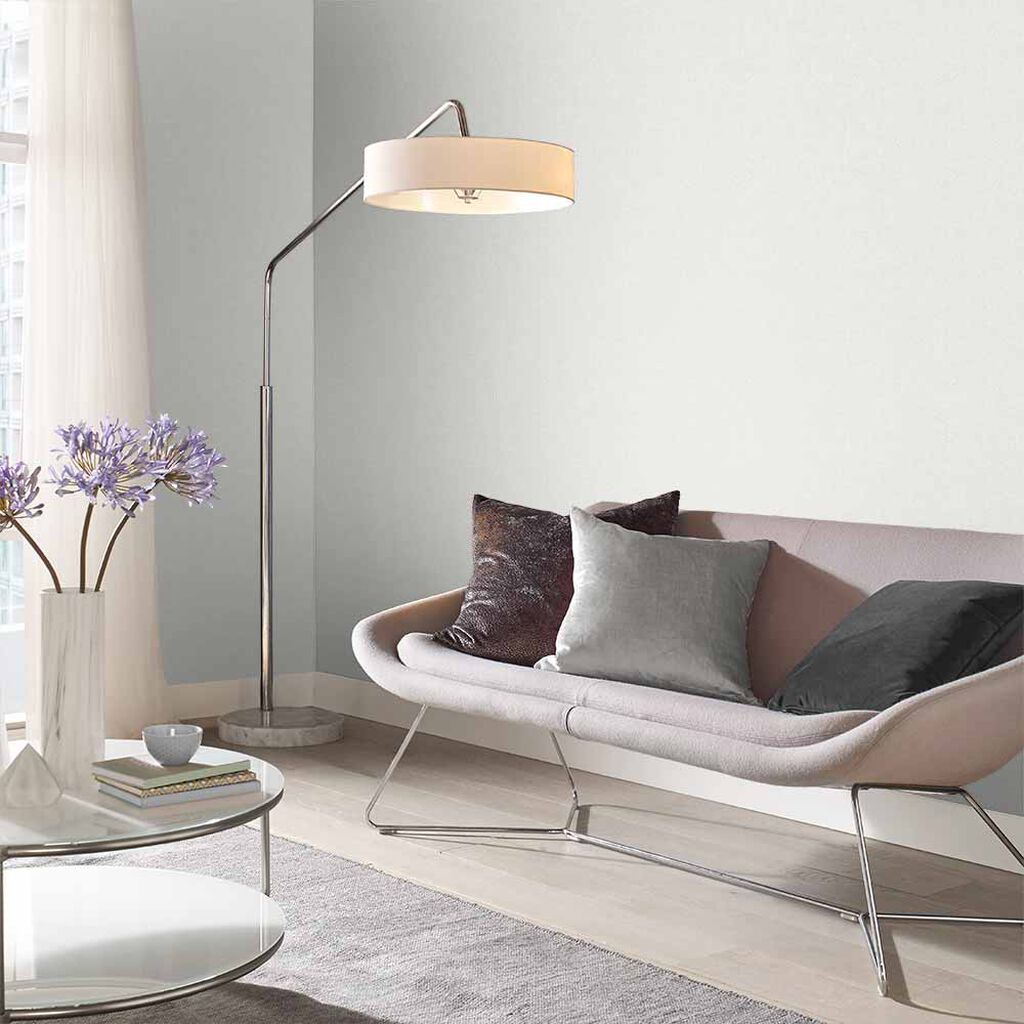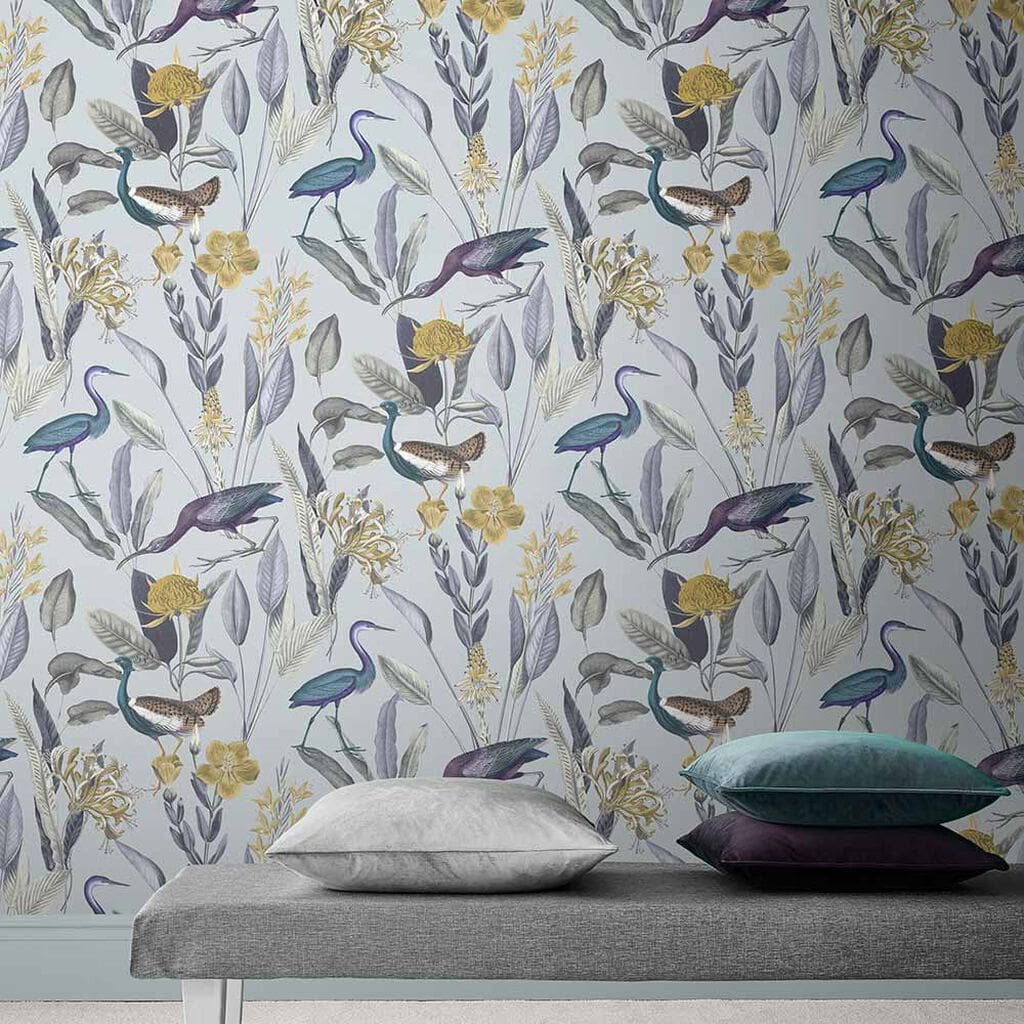 Focal Point
An easy way of adding brightness to a dark room is to add a bright focal point to draw the eye and create interest. When choosing an accent wallpaper make sure to choose one with a neutral tone base colour which can be matched to blend through to the other walls.
Our Glasshouse Soft Grey Wallpaper is the perfect way to walk on the wild side whilst still keeping the room airy.
For a fun and quirky focal point, our Buckley Monochrome Wallpaper features fun, sassy sausage dogs in an elegant free flowing illustration design.
Alternatively, our Retro Aqua Wallpaper features grey with pops of aqua blue for a focal point that is neutral but also has splashes of colour.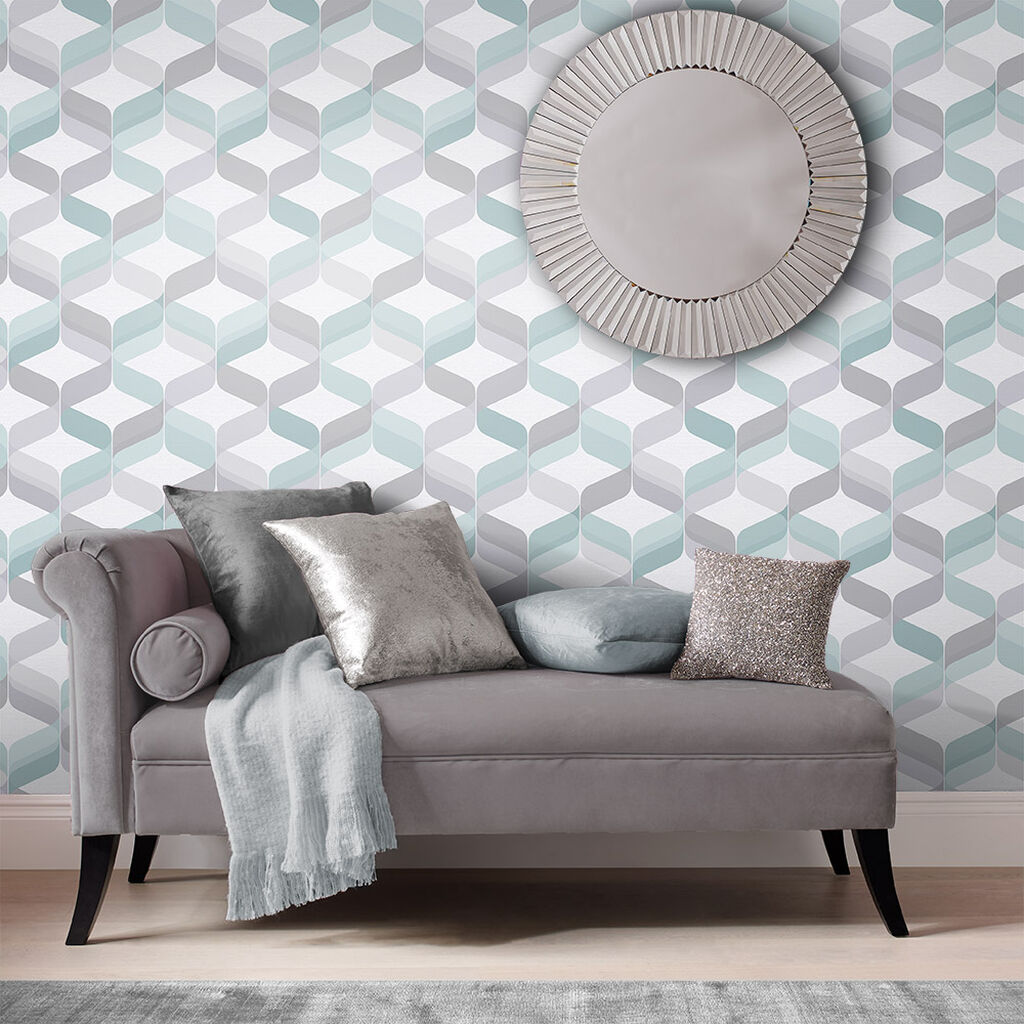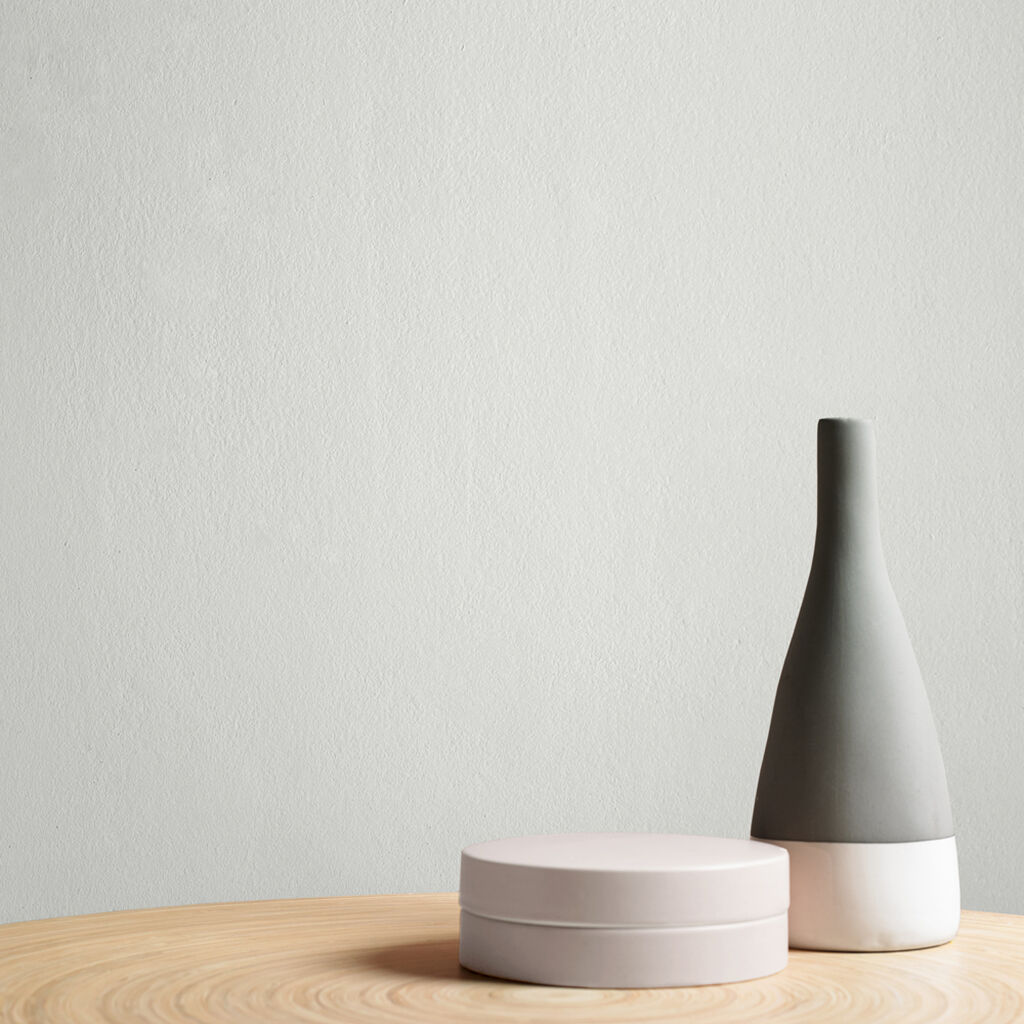 Light Curtains
A way of ensuring you are getting the best out of the natural light your room already has, is to ensure they are framed by white curtains. Using light toned curtains helps to brighten the window area and make the room look bigger.
White, classic and refreshing, our Palm White Curtains are perfect for helping to brighten the room. Our Campanile Ivory Curtains are ideal for adapting with existing furnishings, they are white but without a blue undertone, making them perfect for pairing with any style of decor you have in the room.
Alternatively, curtains such as our Elegance Mink Curtains are light enough to let the light in but also have a subtle metallic fabric which helps to bounce light around the room, helping to brighten the room even more.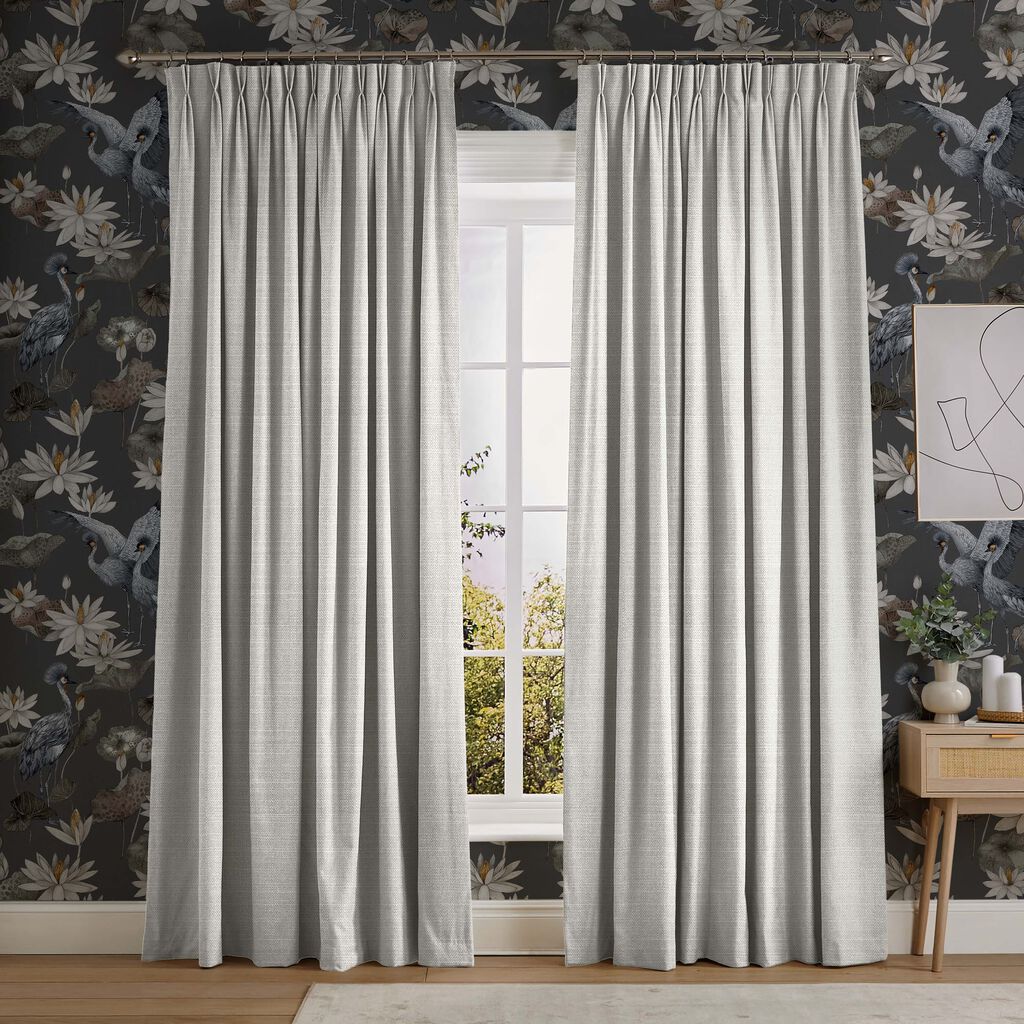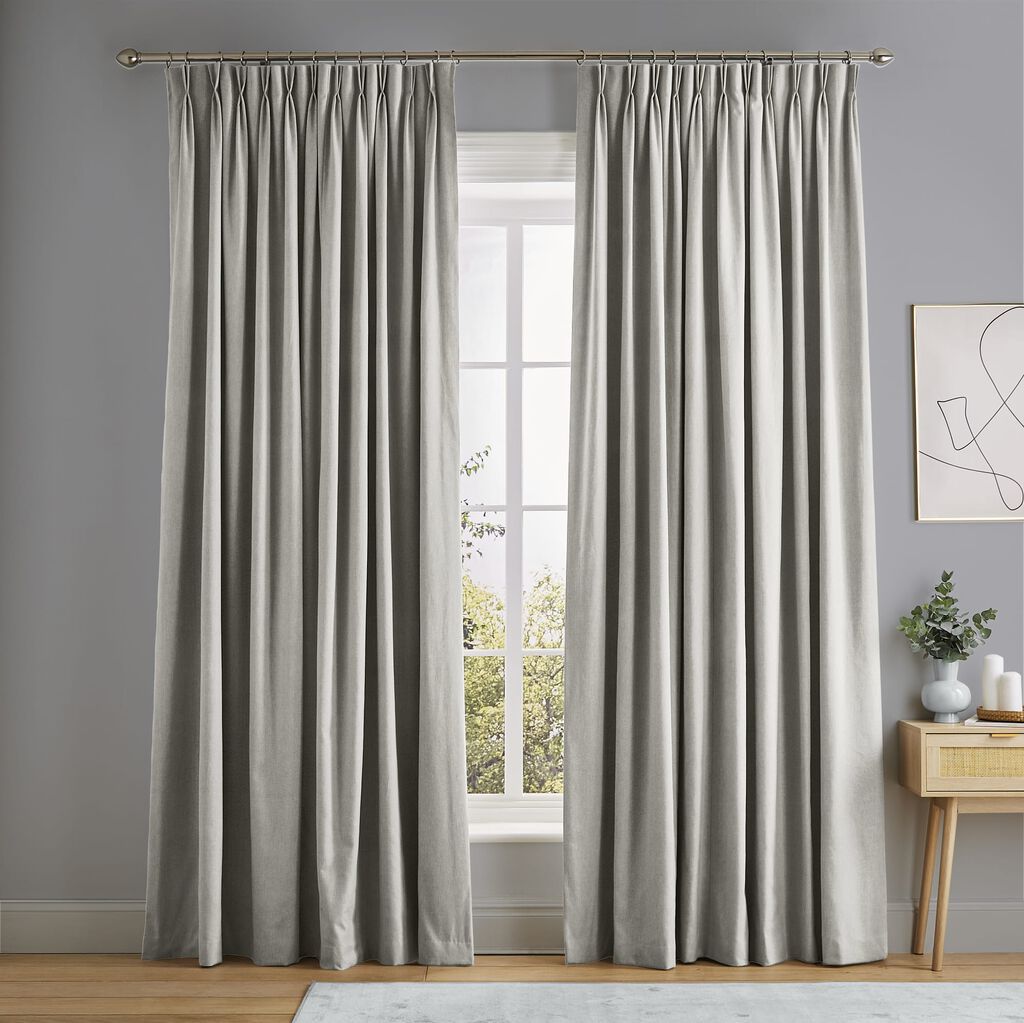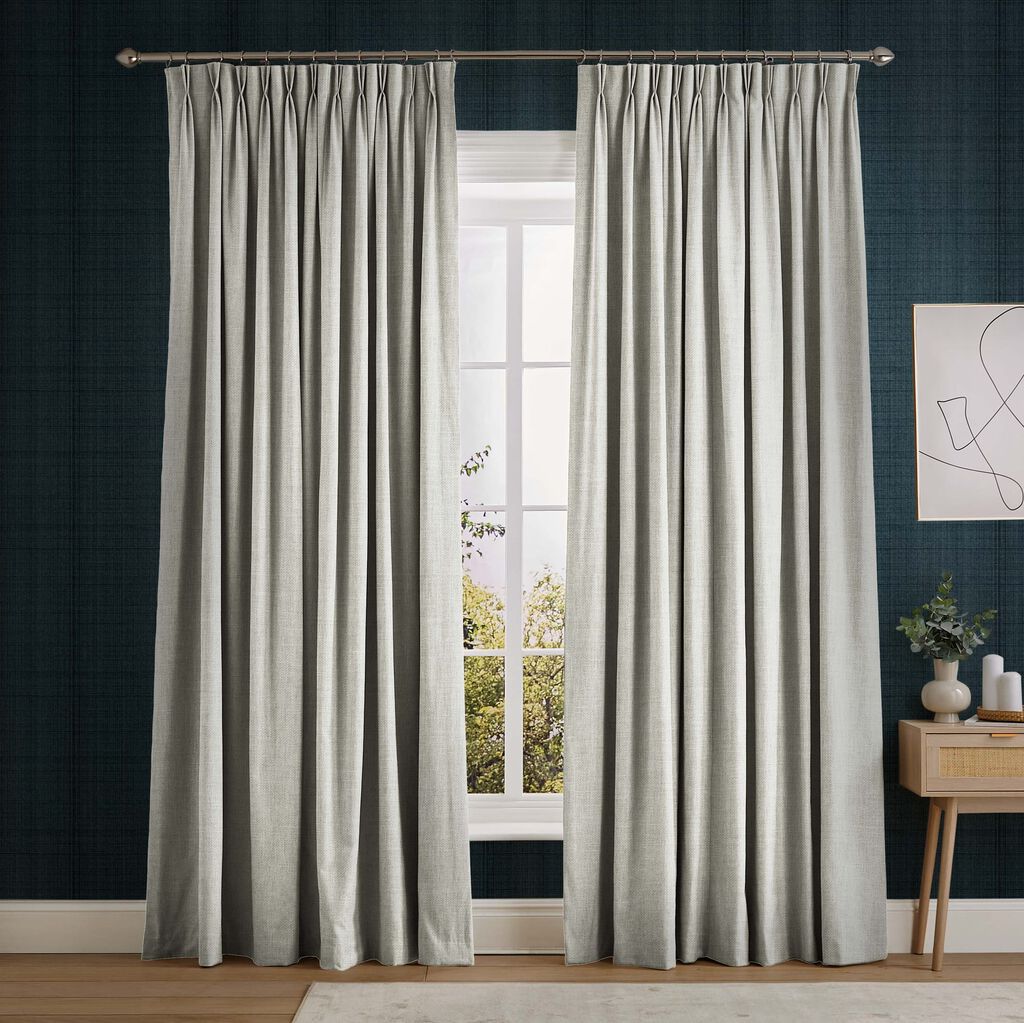 Simple Wall Art
Ensuring that a room achieves its maximum potential with brightness means that every element of the room has to play its part.
The wall art you choose to put on your walls is as important as the colour you paint them. The key with wall art in a dark room is to keep it simple, meaning the room looks calm, airy and brighter.
Pieces such as our Abstract Shores Canvas which depicts the sea or our Grey Bloom Printed Canvas and our Serenity Blossoms Print On Wood Wall Art which show white flowers on a grey background are perfect for creating brightness in a dark room.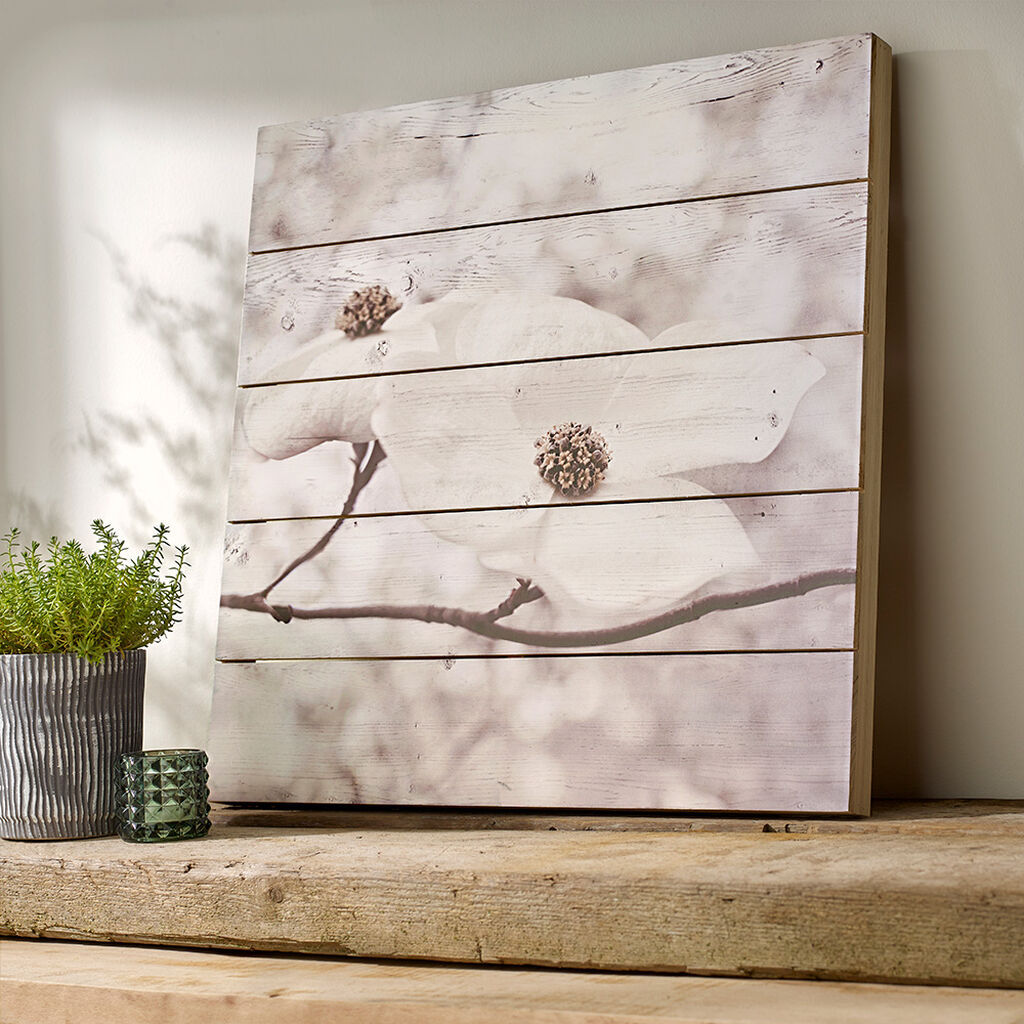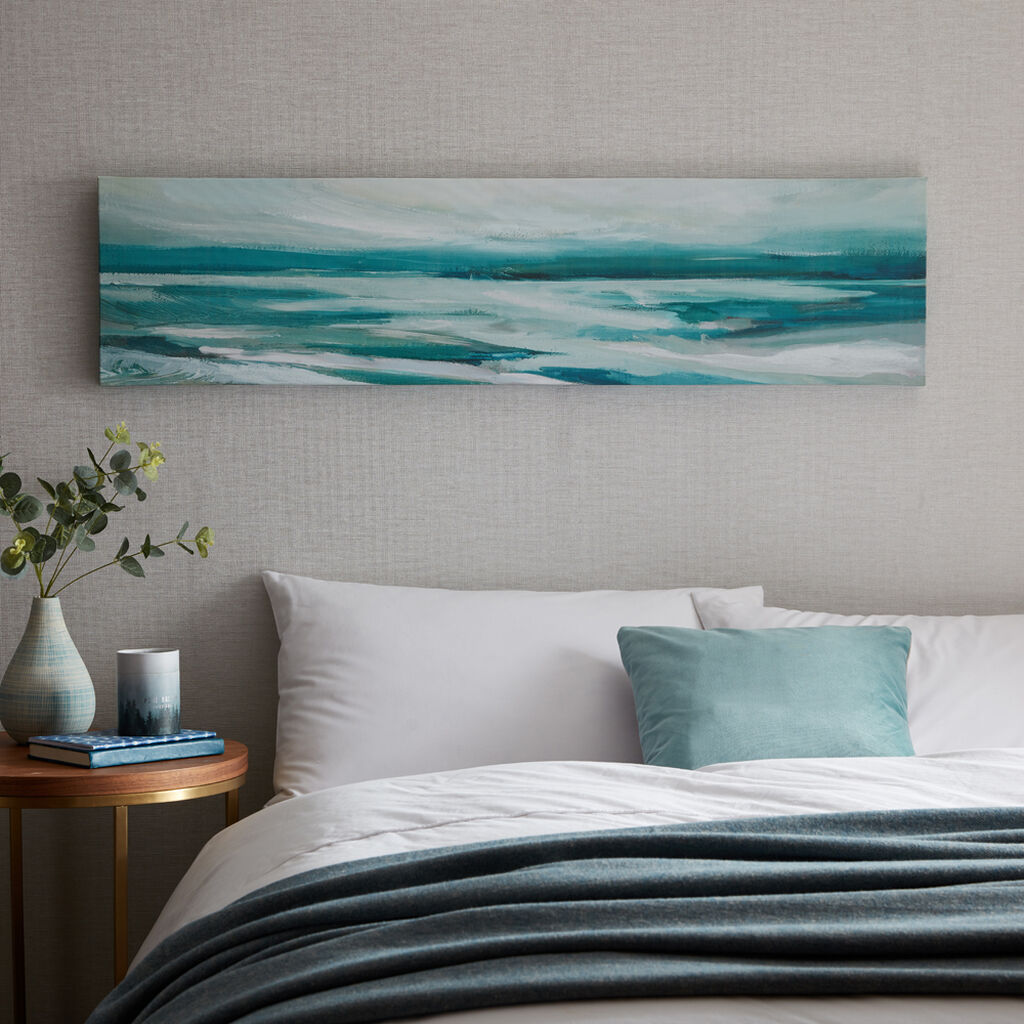 Embrace Maximalism
If neutral is not your style, going bold with your decor can help to energise a space and make it appear brighter.
Our Indigo Blue Wallpaper embraces movement and expression, its bold design is calm but energising and the neutral background colour makes it perfect for brightening a room.
For a bolder pattern, look no further than our Coronation Craze Slate Wallpaper, its grey background features pops of yellow and teal, creating a fun, bright atmosphere.
If you want a larger pattern, our Restore Sky Bespoke Wall Mural is ideal, the design is bursting with beautiful, botanical trails and tranquil, calming tones and can be paired with a variety of colours, perfect for brightening a room without opting for a single colour on the walls.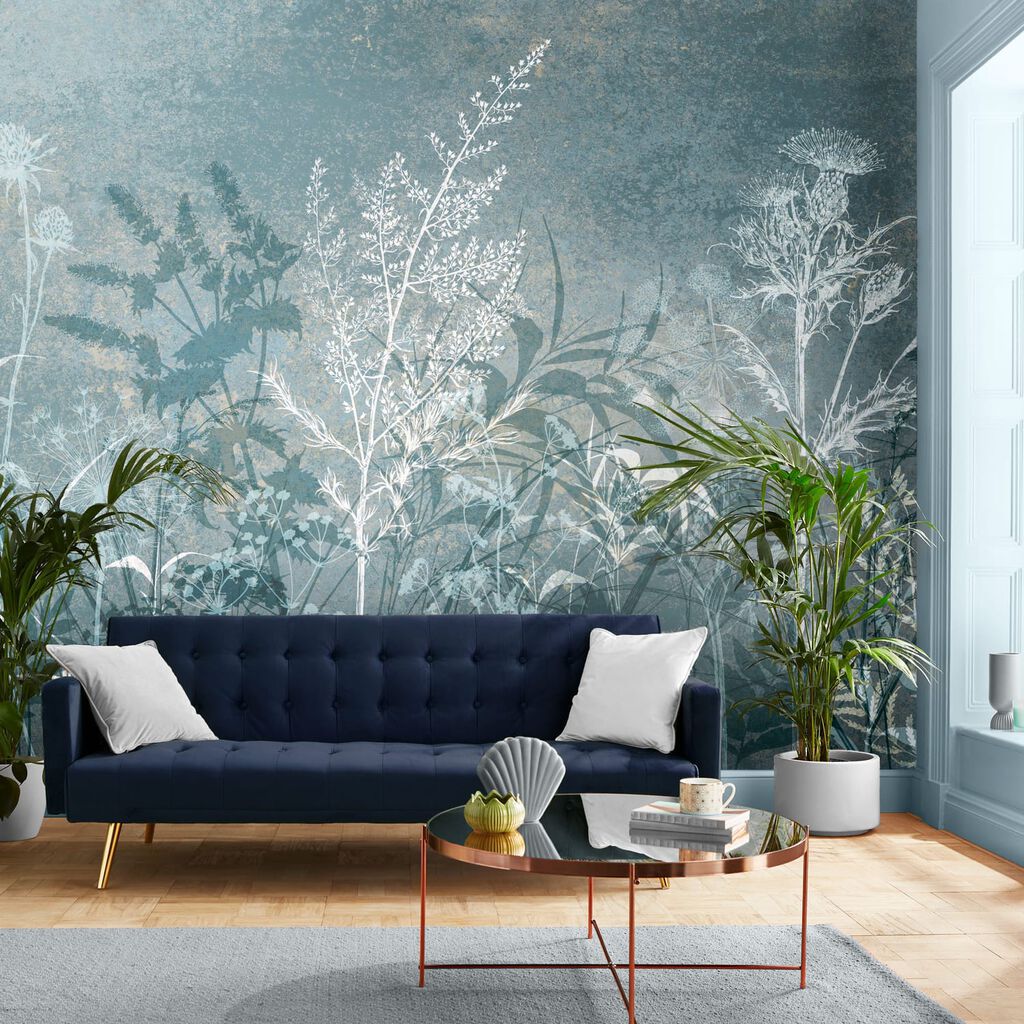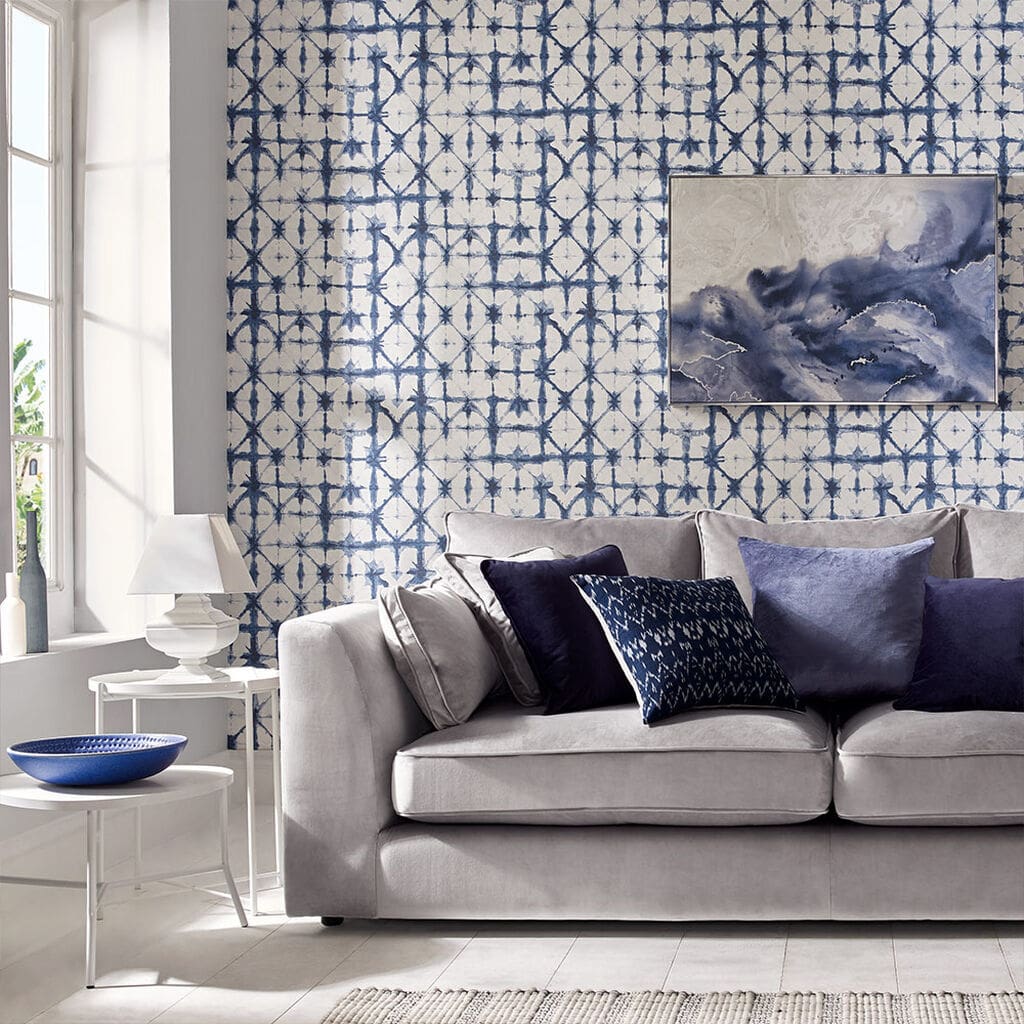 Add Metallics
Another trick for creating a bright space is adding in metallics to your decor. Metallics help light to reflect around the space, making the room appear lighter, airier and more luxurious.
Metallics can be added in a variety of ways, such as within the wallpaper, curtains or even within the soft furnishings.
One of our favourite metallic wallpapers is our Rene Shimmer Wallpaper, with its Gatsby inspired design on stunning pearlescent textured paper, it is ideal for brightening up any room.
An ideal curtain for lightening a room are our Dream Soft Gold Curtains, with warm undertones and their metallic sheen, they are perfect for refreshing and brightening your windows.
When it comes to soft furnishings, an easy way to add metallics is to choose cushions with a reflective design, such as our Desire Silver Cushion. These cushions have a muted, understated elegance but dazzle with their silver print and brighten up any space.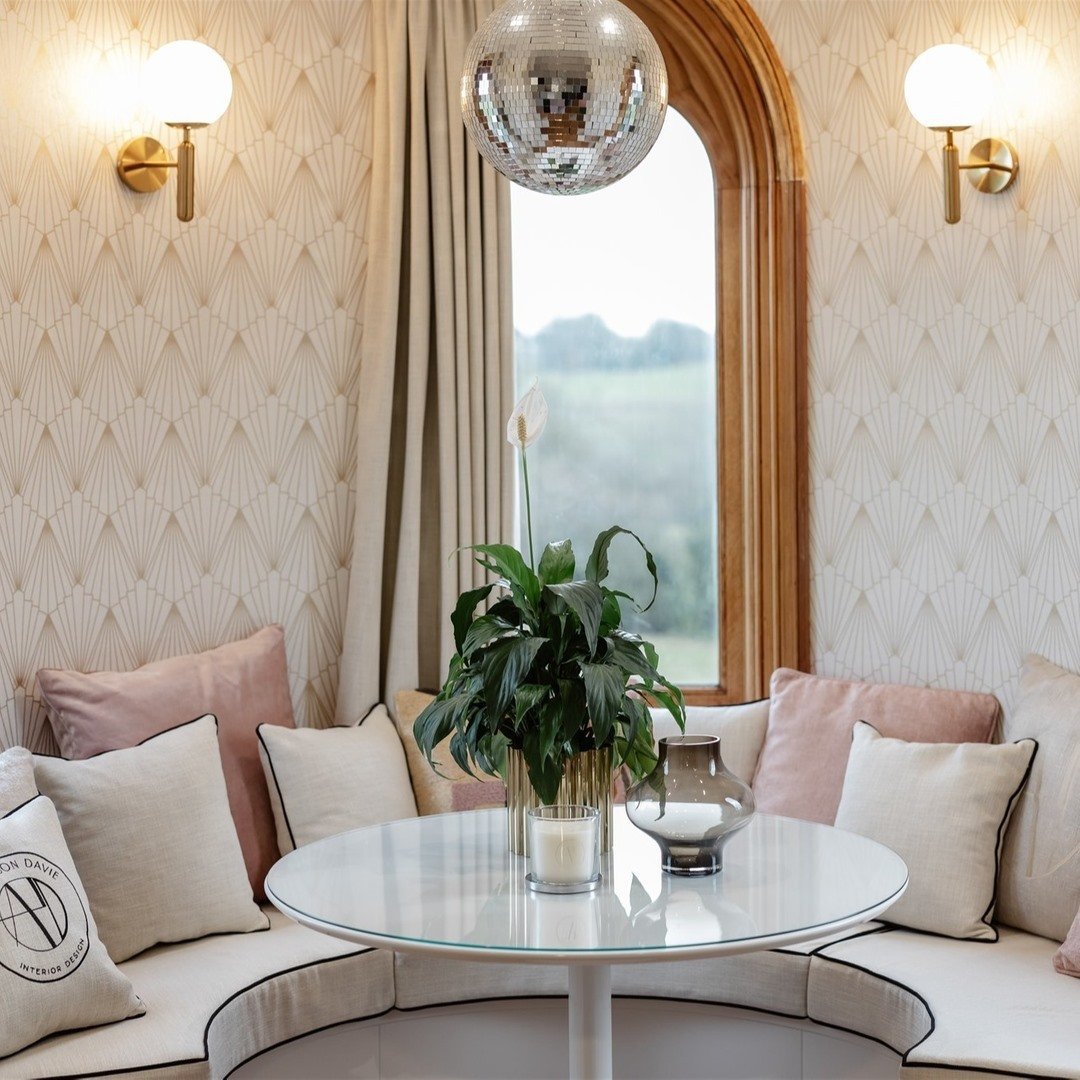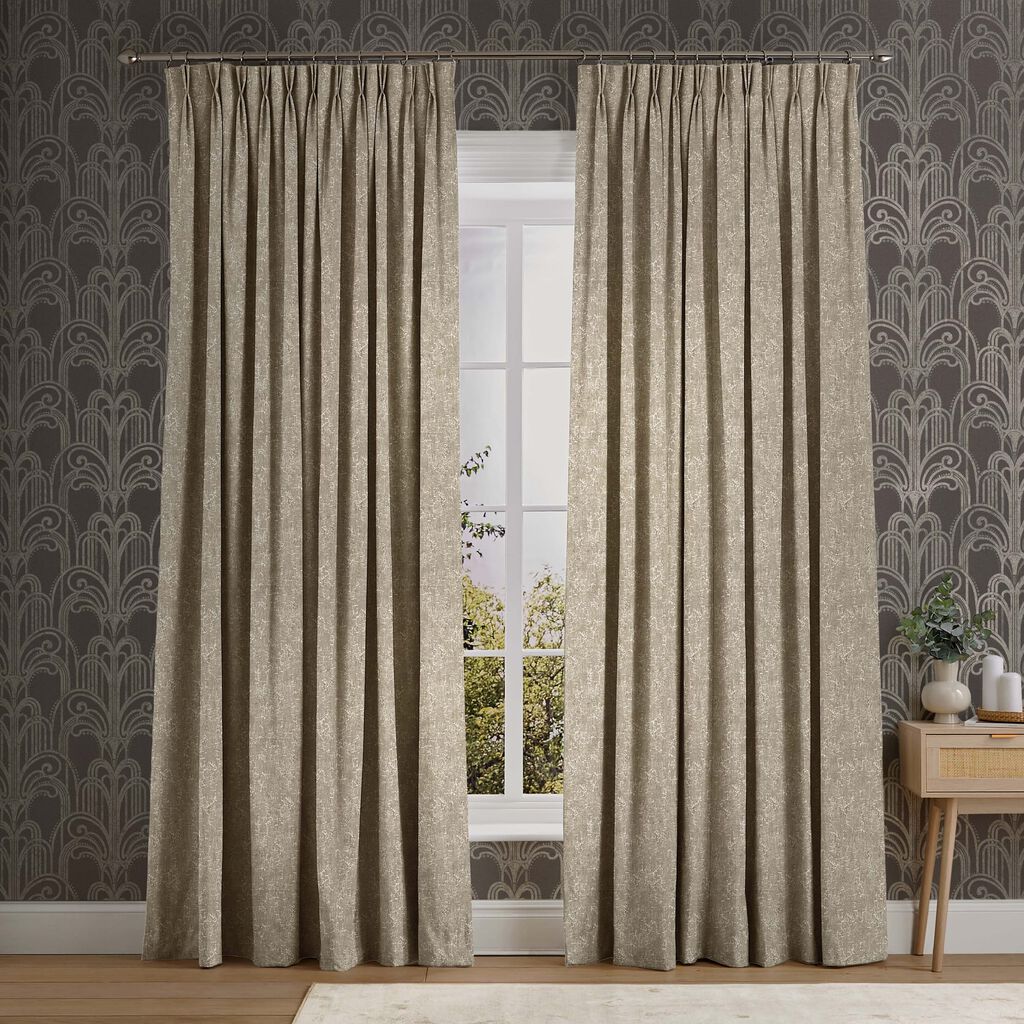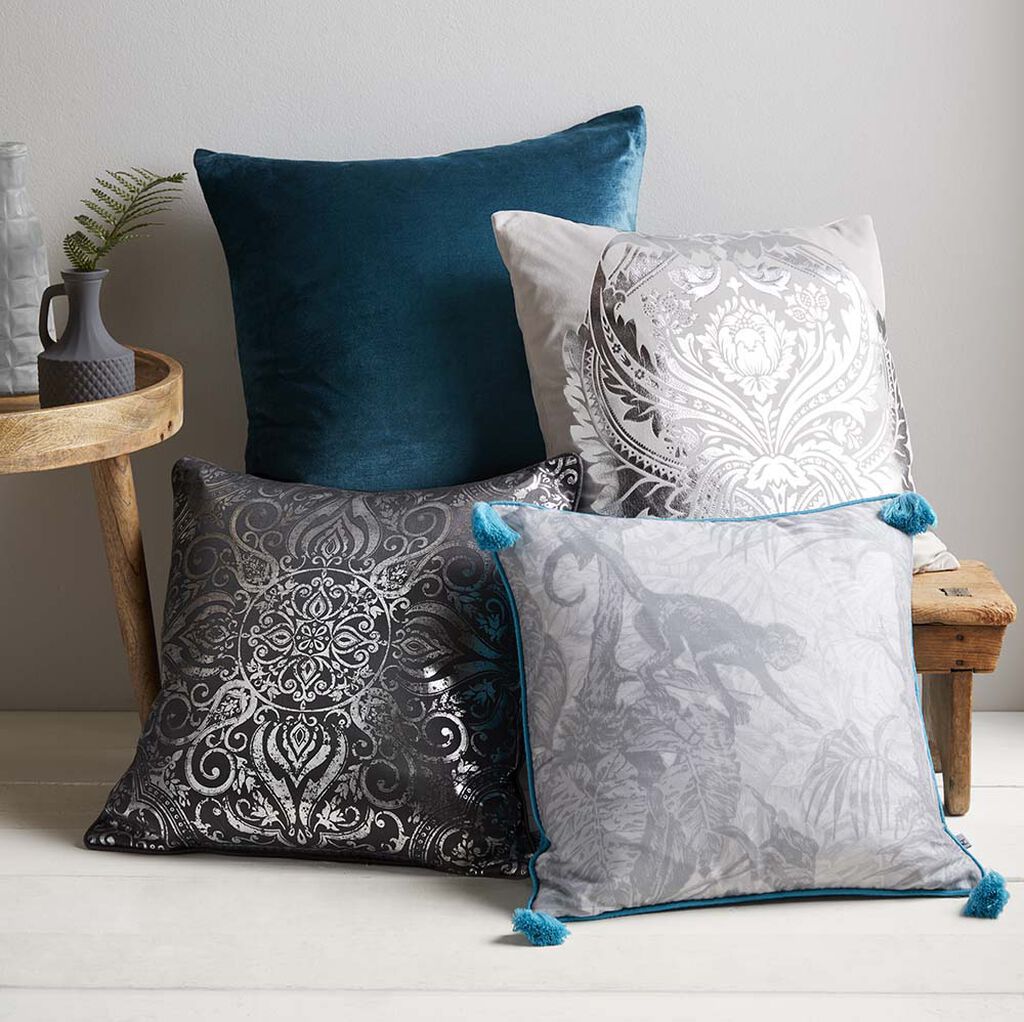 Paint Woodwork
Another easy way of brightening up a dark room is to paint your woodwork.
Lightening up a room by painting the wooden accents can lighten, refresh and modernise any space.
Ideal paint shades for this are our G&B White Paint, our Alanna Paint and our Stone Paint, all are available in an interior eggshell finish, perfect for refreshing and brightening up skirting boards or dark wooden furniture.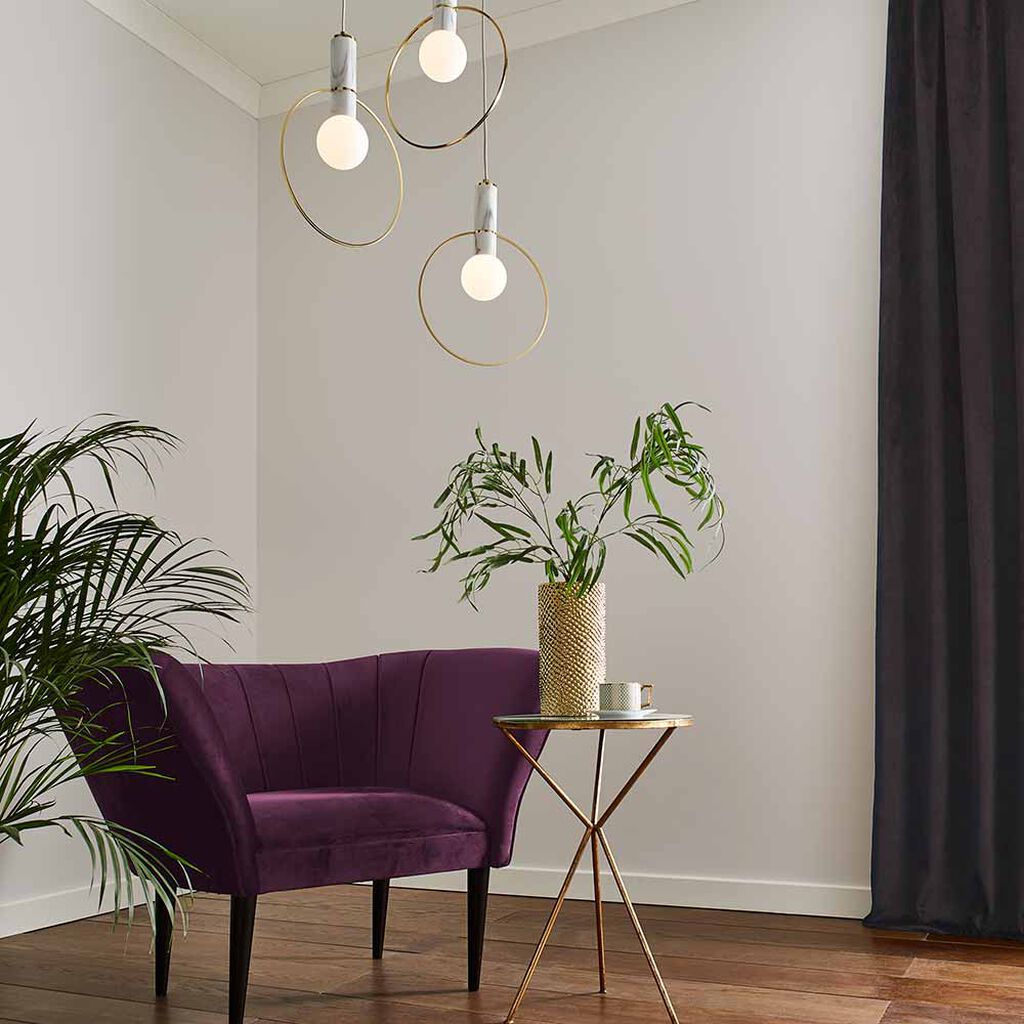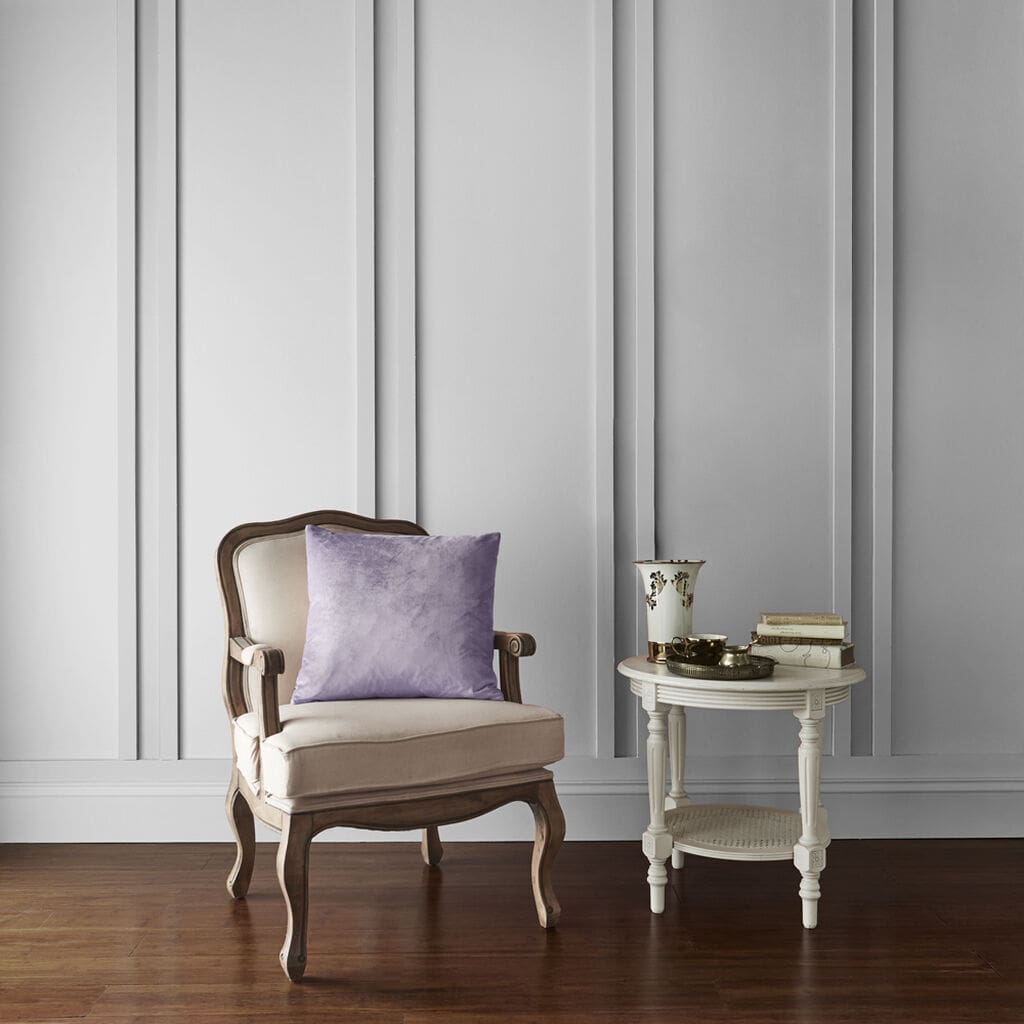 If you're looking for more neutral inspiration, take a look at our Grey Living Room Ideas blog or for more ideas about how to refresh smaller areas of your home, take a look at our Hallway Paint Ideas blog.