Inspiration
Cottagecore Wallpaper Ideas
Get Inspired by Our Favourite Cottagecore Wallpapers
If you're intrigued about cottagecore and looking for inspiration to start introducing the popular trend into your home, you're in the right place! Find out everything you need to know about cottagecore and start exploring some of our favourite wallpaper ideas.
WHAT IS COTTAGECORE?
Cottagecore started as a social media phenomenon that covered everything from fashion to cooking. Its roots were based in the rejection of modern life and embracing the simple aspects of countryside living that existed in a bygone era. Based on idealised rural living, it's not surprising that cottagecore has entered the world of interior design.
With a simple approach to life comes a simple approach to design, which is why cottagecore lends itself so well to minimalism. The goal with cottagecore is to create a home that could have been plucked straight from the English countryside, and so natural materials like wood are often utilised, as well as floral patterns. Neutral colours are also essential for maintaining a fresh, simple look that is easy on the eyes.
For these reasons we have picked the following wallpapers, perfect for creating an authentic cottagecore aesthetic:
STROMA FAWN WALLPAPER
Stroma Fawn is a beautiful neutral floral, with flourishing white leaves and flowers set against a sandy backdrop. The colour palette is decidedly minimalist but still eyestriking when compared with the design. This use of natural colours and floral patterns makes Stroma Fawn a quintessential choice for cottagecore fans.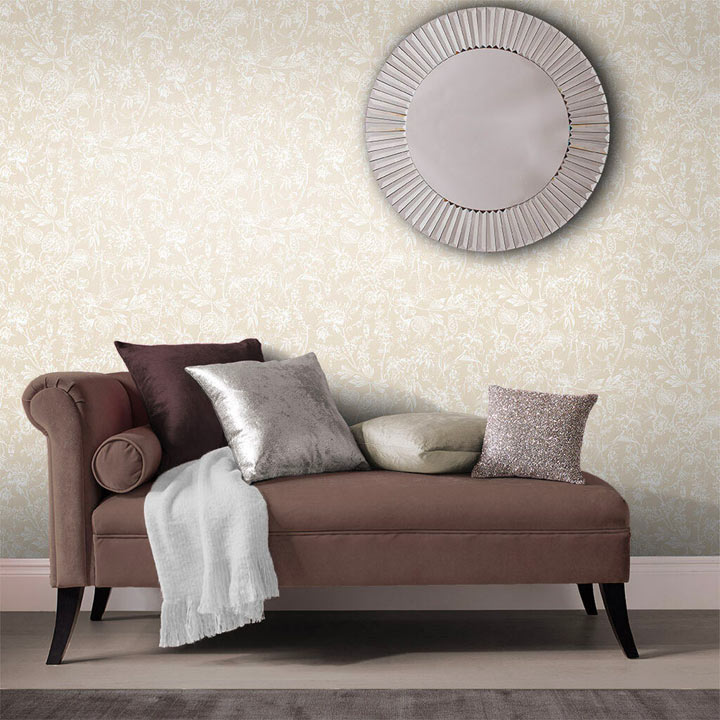 PIERRE GLOW WALLPAPER
Pierre Glow features a beautiful display of magnolias, unfurling on a pale yellow background. The delicate floral design brings together subtle shades of white, which nonetheless stand out to create a striking, but not overwhelming, visual. This wallpaper creates a cheerful, warm and soothing atmosphere, perfect for anyone trying to capture the simple contentment of cottagecore.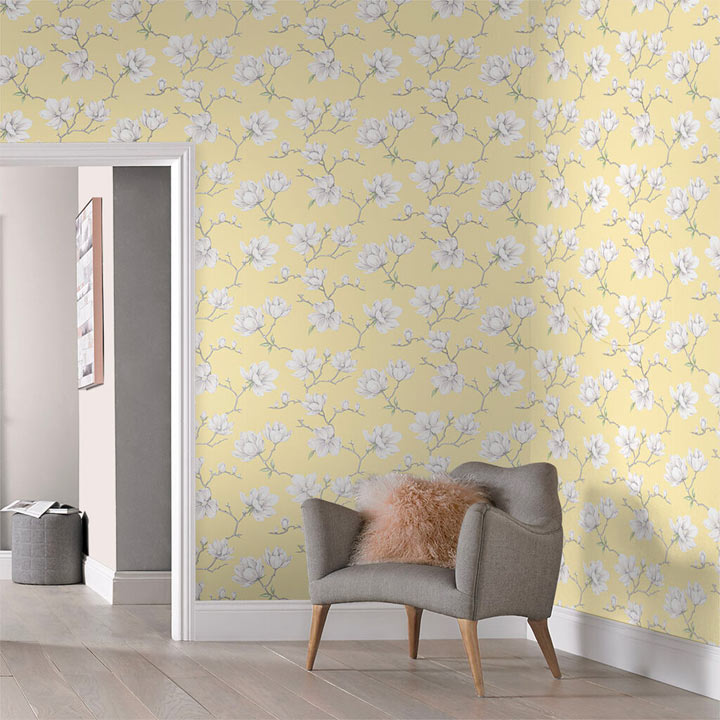 GRAIN TEXTURE ASH WALLPAPER
The gorgeous Grain Texture wallpaper brings together the natural grain of wood and the glimmering of metallics to create a subtly glinting surface. Its close resemblance to wood makes it ideal for adding to a cottagecore aesthetic, while the glow of metallics gives it a unique, playful edge.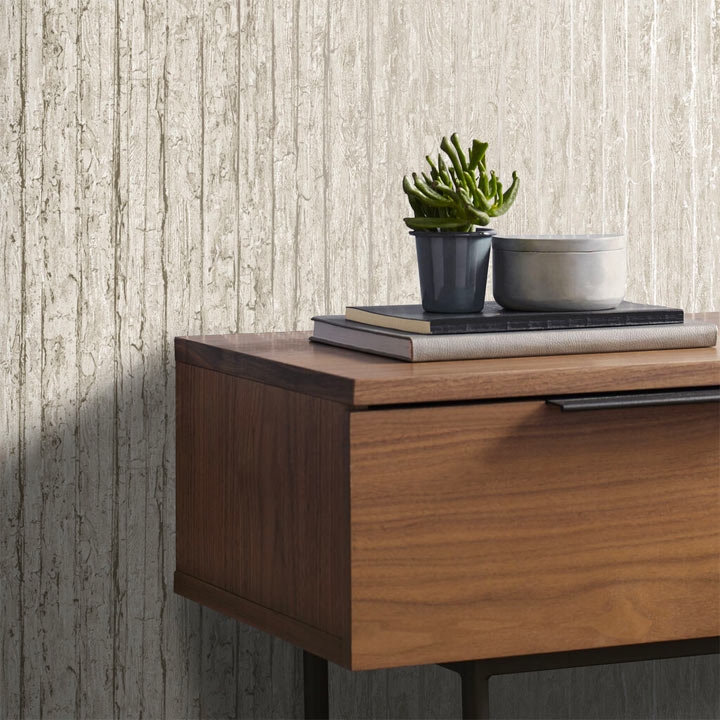 WISH SUMMER WALLPAPER
This beautiful repeating pattern of full-to-bursting dandelions, featuring shades of off-white, yellow and blue-grey, is perfect for any cottagecore-themed home. The delicacy of the Wish Summer design makes it a subtle addition and the pale, neutral colours are enticingly simple and pleasing to the eye.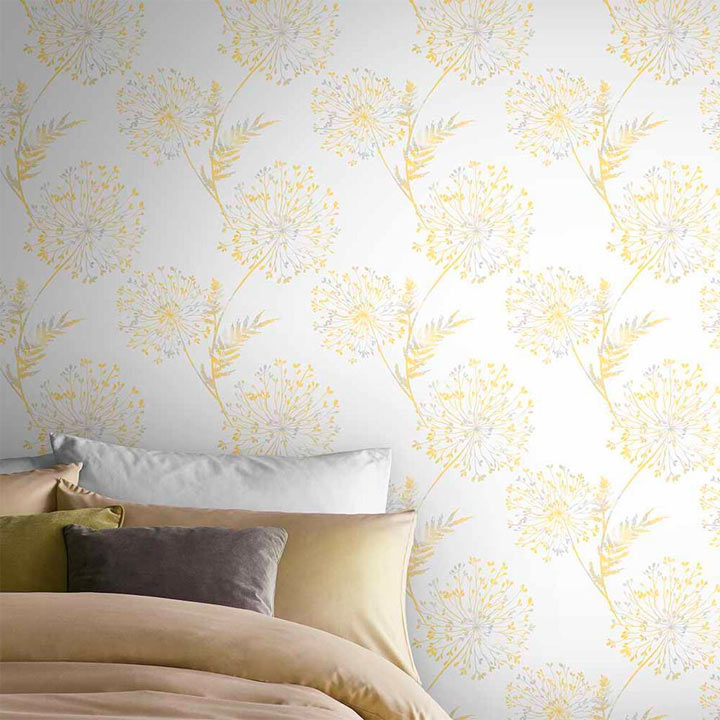 TWINING MEADOW WALLPAPER
Golden leaves bloom against a soft green backdrop on our Twining Meadow wallpaper. Designed to be reminiscent of a woodland trail with a glimmering repeating pattern, this wallpaper makes you think of peaceful walks in nature. Its beauty and simplicity makes it ideal for anyone exploring cottagecore.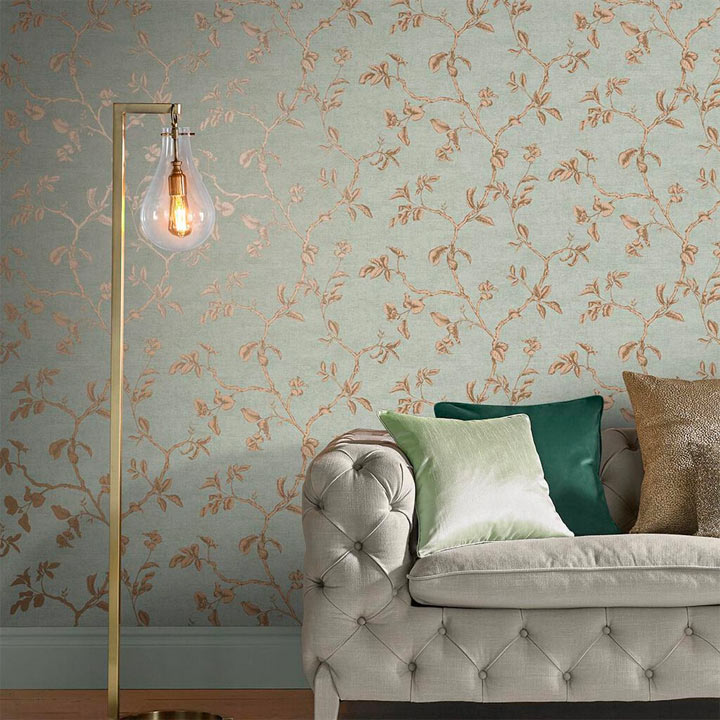 PRAIRIE WINTER WALLPAPER
Made up of cool grey and off-white shades, our Prairie Winter wallpaper features a subtle design of overlapping leaves. One of the main positives of this wallpaper is its focus on texture, which gives it added depth and really adds to the natural feel it brings to a room.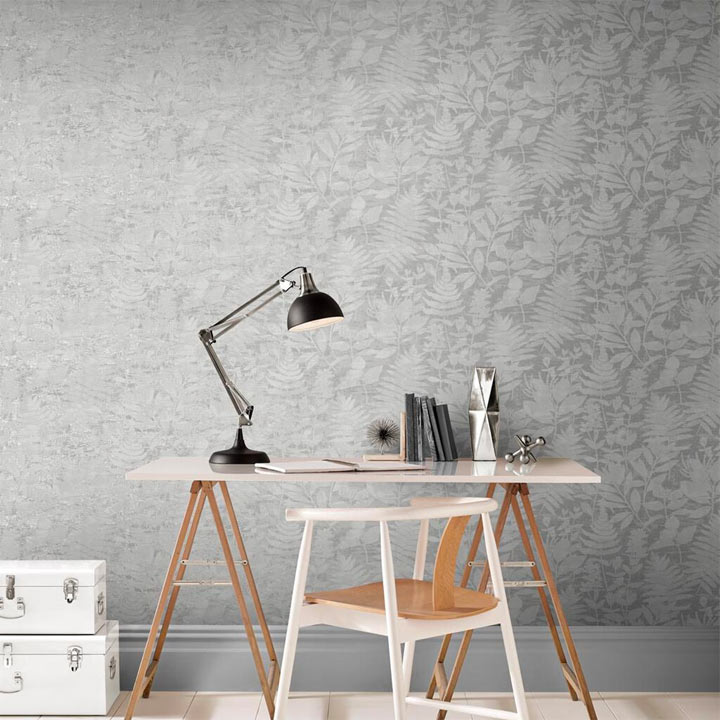 WOOD GRAIN NATURAL WALLPAPER
If you really want to focus on the materials key to cottagecore, our Wood Grain wallpaper is the perfect choice. It beautifully and convincingly imitates the look of wood to make you feel like you're living in an authentic country home from way-back-when. We think it works particularly well in cottagecore-themed bedrooms and kitchens.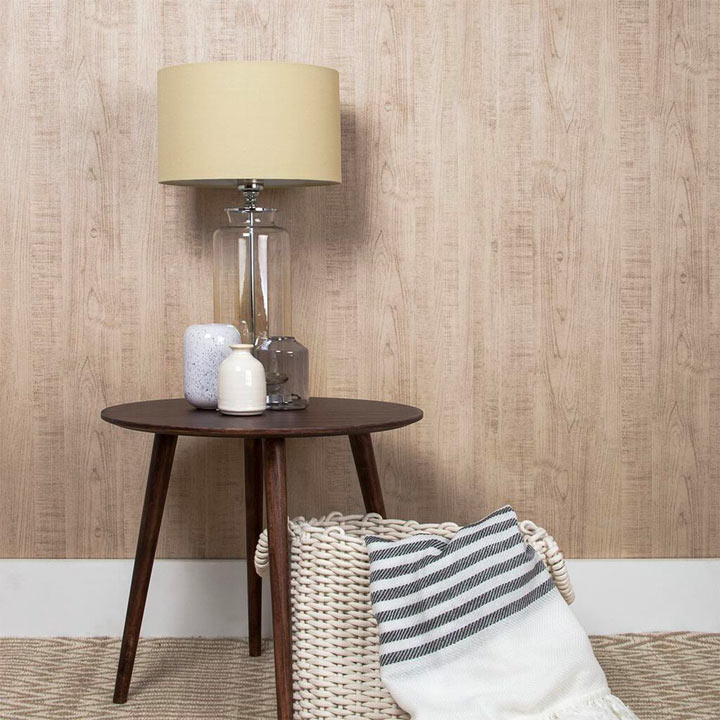 ORBIT WHITE GREY WALLPAPER
Another material-inspired wallpaper is our ethereal Orbit White Grey. Imitating the look and feel of stone and influenced by the beauty of moonstone crystals, its simple grey and white colouring belies its luxurious texture.
For more wallpaper inspiration take a look at our bathroom wallpaper ideas and living room wall decor ideas. You can also see our full collection of floral wallpaper.