How To
How to incorporate biophilic design into your home
Discover the benefits of biophilic design in your home. Our guide provides practical tips and techniques for bringing nature indoors and enhancing your well-being.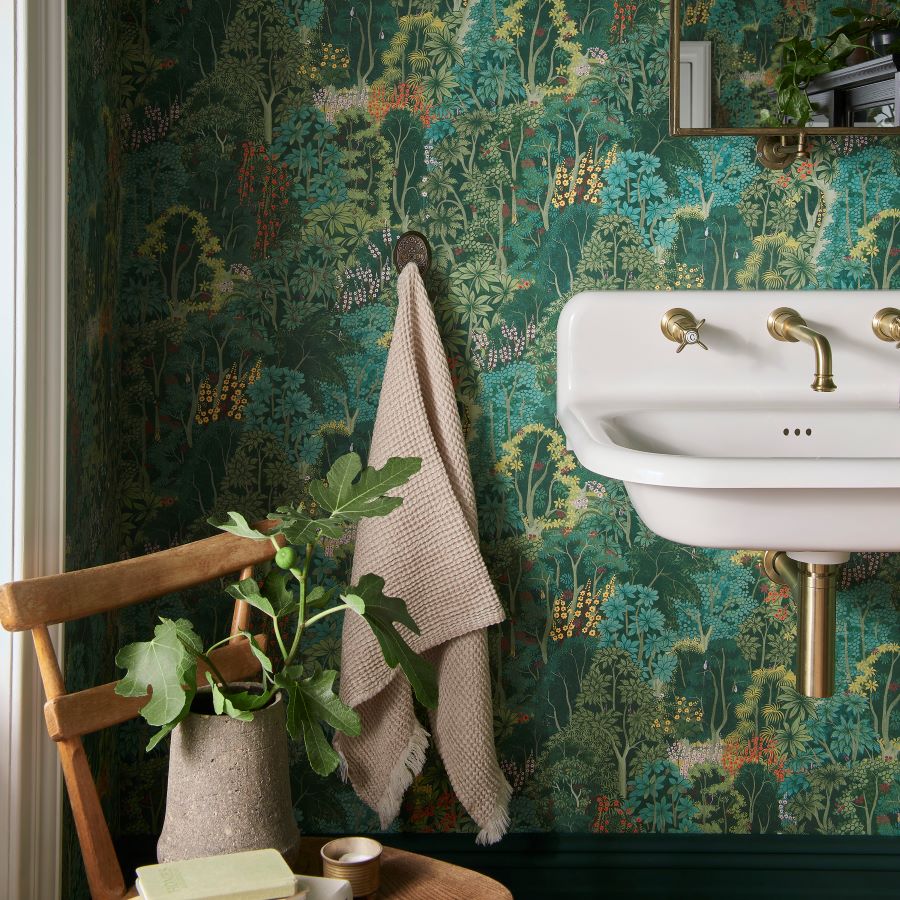 As we all start to think a little more about mindfulness, our natural world and how we relate to it, biophilic interior design has become more important and a major trend in modern décor. But what is biophilic design? And how can you adopt those principles into your everyday world?
In this article, we examine biophilic design principles and what kind of elements you can include in your home décor. We'll look at how plants, natural materials and textures can bring a sense of serenity and peace to a room and what the benefits of biophilic design are. We'll also give you some extra pointers with a selection of our favourite biophilic designs available at Graham & Brown.
What is biophilic design?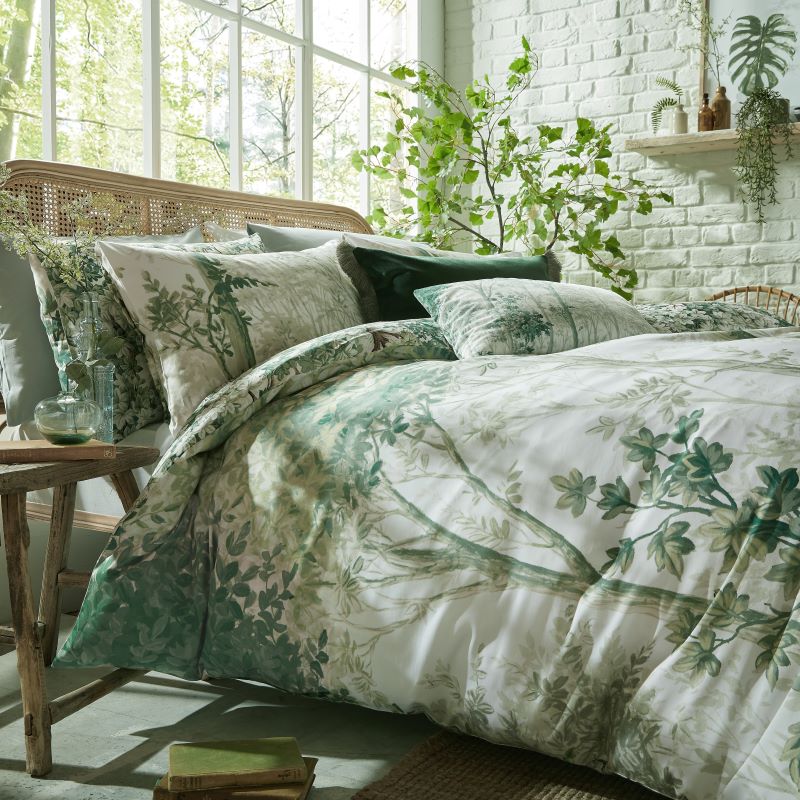 Biophilic design is the incorporation of natural elements into a pattern or décor. Biophilic design aims to create spaces that feel more natural and organic, allowing us to feel more in tune with the natural world. The term 'biophilic design' may seem like it should date back to ancient China or Japan, but social psychologist Erich Fromm gave the principles this name in 1964. He used it to describe the 'love of life'. Today, we call it 'mindfulness', but the principles are the same, bringing natural elements into our world to create more peaceful, tranquil and naturally-inspired surroundings.
With the development of better design and printing methods for wallpaper design and the advent of 'signature' walls and bespoke wallpaper murals, biophilic design is now a hugely important element of interior design that embraces everything from heritage designs from the Arts & Crafts and Art Nouveau movements of the late 19th and early 20th centuries, to ultra-modern interpretations of organic designs.
Biophilic design elements
Biophilic design can include a wide range of elements, from natural to manmade, real and artificial. How you include these in your décor is up to you, but here are a few pointers to help you select elements that work well together.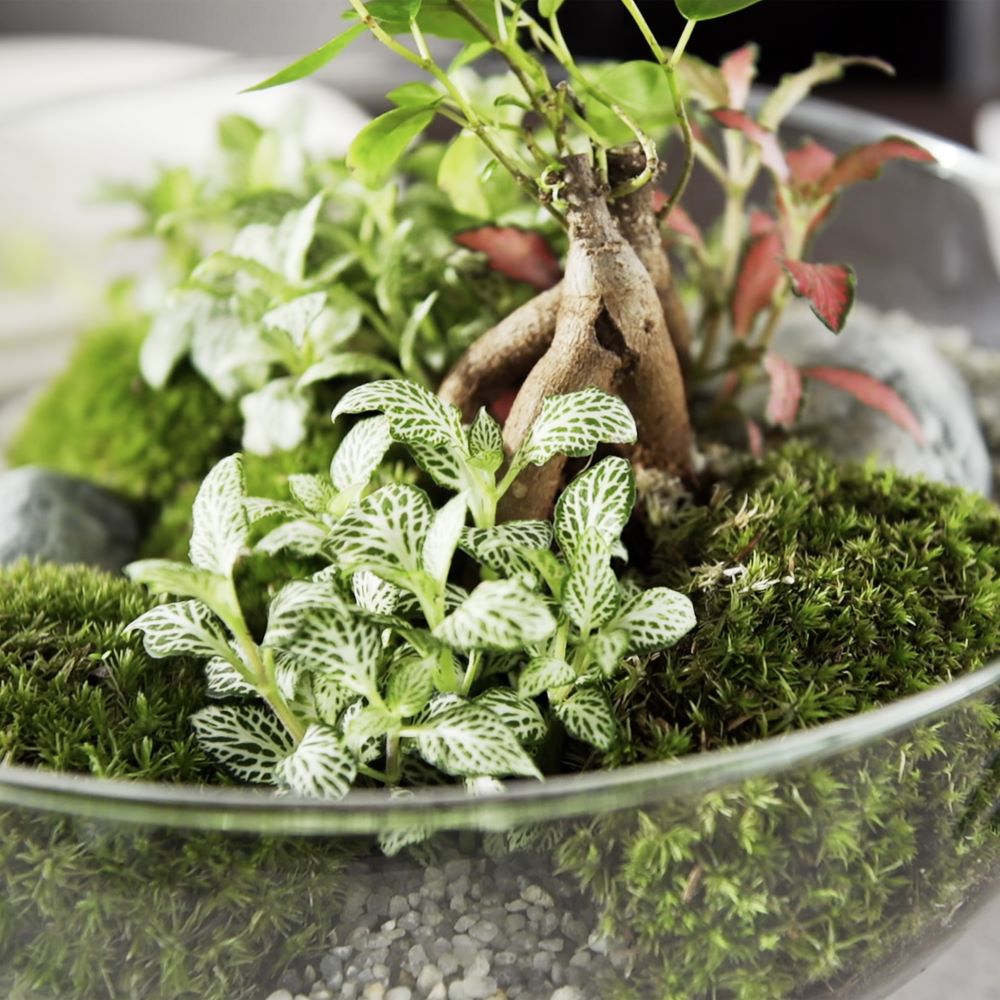 Plants
This is by far the easiest and quickest way to add biophilic design elements into your home. Not only do they look wonderful, create a sense of peace and calm, and even bring a touch of fragrance to your home, but they also help to purify the air and reduce stress. Plants can literally make you feel happier, and all you have to do is make sure you water them properly! Plants can also help to inspire other aspects of your interior, including colour schemes, patterns and wallpaper designs.
Natural materials and textures
Wood, paper, stone, woven baskets, shells – the list is almost endless. Natural materials give you that biophilic connection to the world around you and inspire your decorating motifs to move towards a certain set of colours or wallpapers with natural designs and textures.
Water features
We're not suggesting a full-size fountain in the middle of the living room here, but moving water, even a small aquarium, can have an immediate calming effect and create an almost mystical air of tranquillity. A small, plug-in water feature set against a forest mural or signature wall will make you feel like you're sitting next to a woodland spring.
Natural light
Natural light flooding a room gives you that immediate connection with the outside, even if you're at the top of an apartment block. By choosing the right kind of wallpaper, you can maximise the effect that natural light has. Look for wallpapers that have a metallic shimmer to reflect the light around the room and maximise its effect.
Benefits of incorporating biophilic design into your home
In 1995, a study by Marcus & Barnes at the University of California at Berkley looked into the effects of biophilic design within healthcare environments. They found that a massive 95% of people exposed to natural elements experienced lower levels of stress, and had better coping abilities. They also demonstrated better recovery times. This study has been backed up by numerous others, demonstrating the positive effects on humans exposed to a more natural environment.
If biophilic design can be proven to improve the well-being of patients in stressful hospital situations, then it follows that bringing the principles of biophilic design into the home can create a calmer, more peaceful environment. It can also enhance creativity and reduce stress. Simply adding a couple of plants into your workspace or around the home could make all the difference to your daily life.
Biophilic wallpaper designs
Biophilic wallpaper designs are a key part of the collection at Graham & Brown, and continually prove to be bestsellers with our customers. The sheer variety of textured and patterned wallpaper available means that your organic designs can be as traditional or as modern as you want.
From shimmering metallics with Japanese-inspired twig and bud patterns to heritage designs, linen textures for a clean, simple design or fabulously ornate bespoke murals, there are many biophilic wallpaper designs to choose from. Here are a few of our favourites:
Glasshouse Green Wallpaper
With a rich forest-green background and a fabulous explosion of colour and vibrancy, Glasshouse Green wallpaper uses exquisitely-recreated botanical motifs and brightly coloured birds to produce a signature wall. Perfectly partner it with forest green or sage green paint.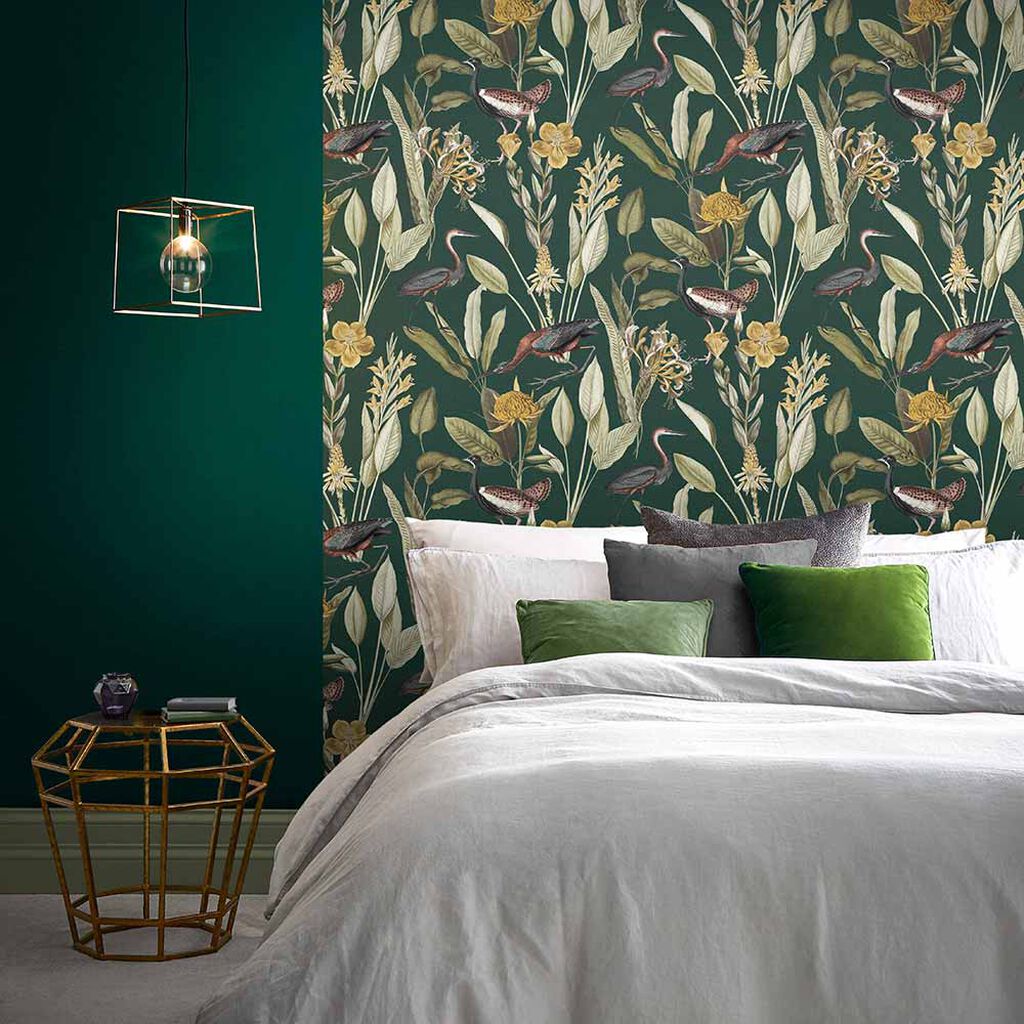 Midsummer Fern Lush Wallpaper
Midsummer Fern Lush wallpaper is an enchanting mix of beautifully rendered botanical drawings of ferns against an off-white background to create a light, bright and breezy effect. Use a soft sage or off-white paint to complement the tones. This paper works particularly well on a feature wall.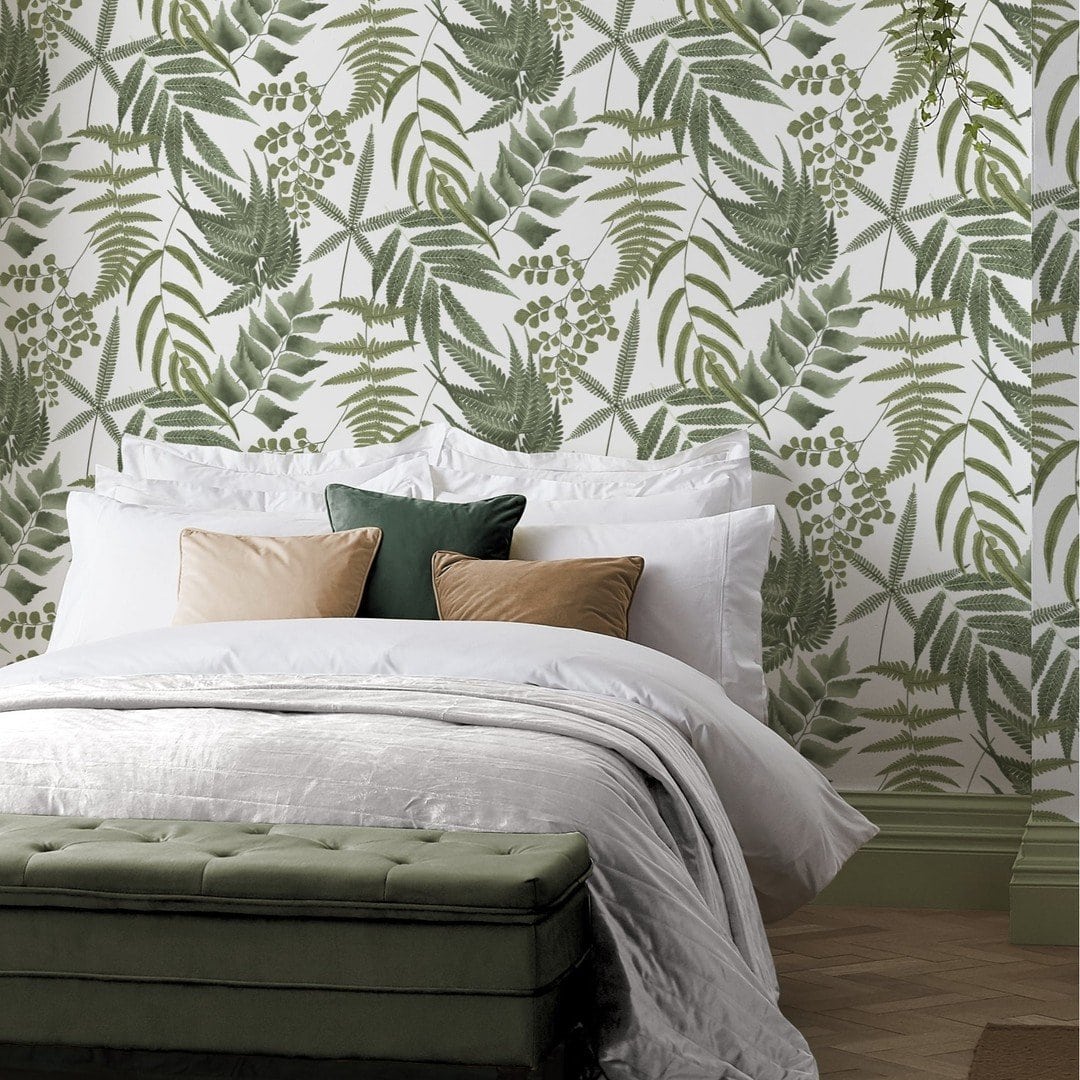 Borneo Midnight Wallpaper
Imagine yourself in the dense jungle at night, and you have this incredibly bold and striking wallpaper. Borneo Midnight wallpaper combines a rich midnight blue background that is so on-trend right now with an intricately detailed botanical jungle print to create a vibrant feature wall. Perfectly partner it with midnight or navy blue paint for a dramatic effect.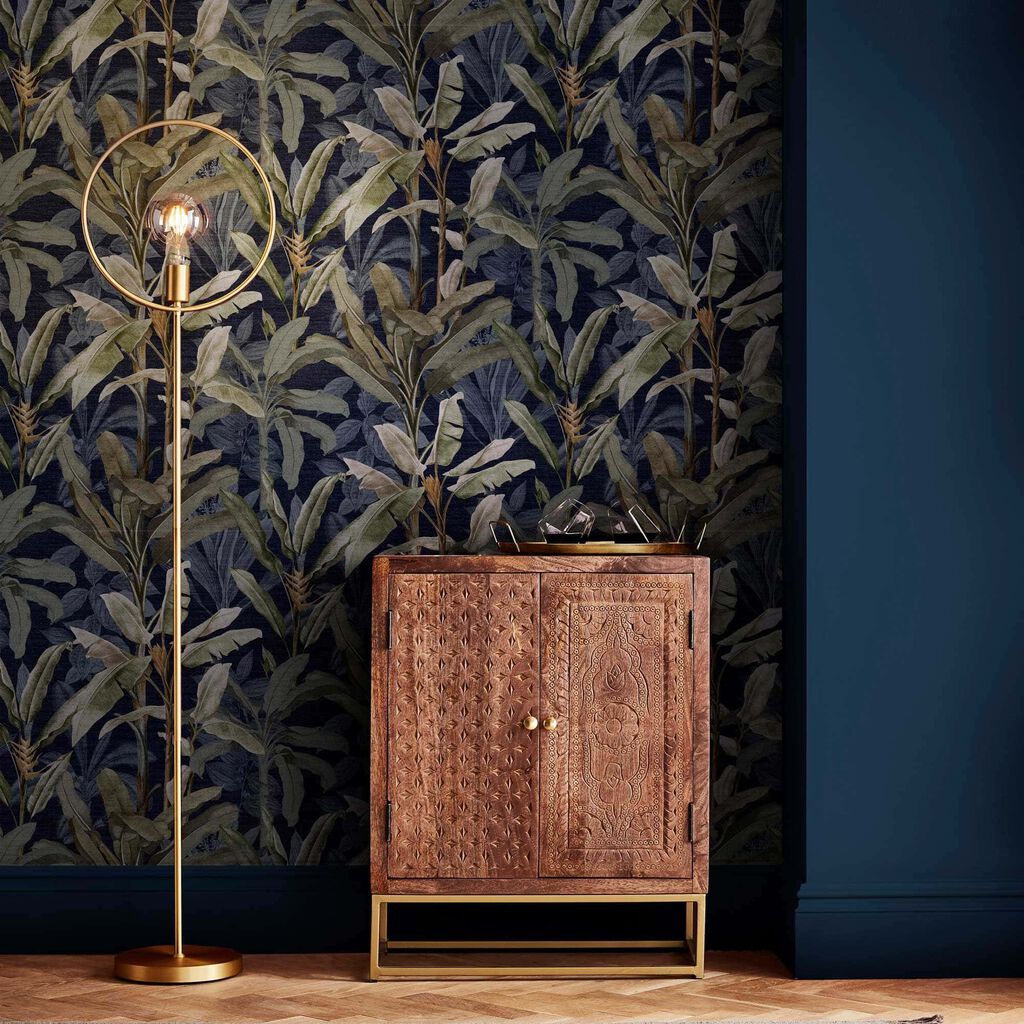 Grasscloth Natural Wallpaper
Including texture as a design element in biophilic décor is important, and this sublime Grasscloth Natural wallpaper is perfect for a more contemporary look. A tactile surface offsets the neutral tone. This wallpaper partners perfectly with mural walls or as a four-wall option for a clean yet organic minimalist look.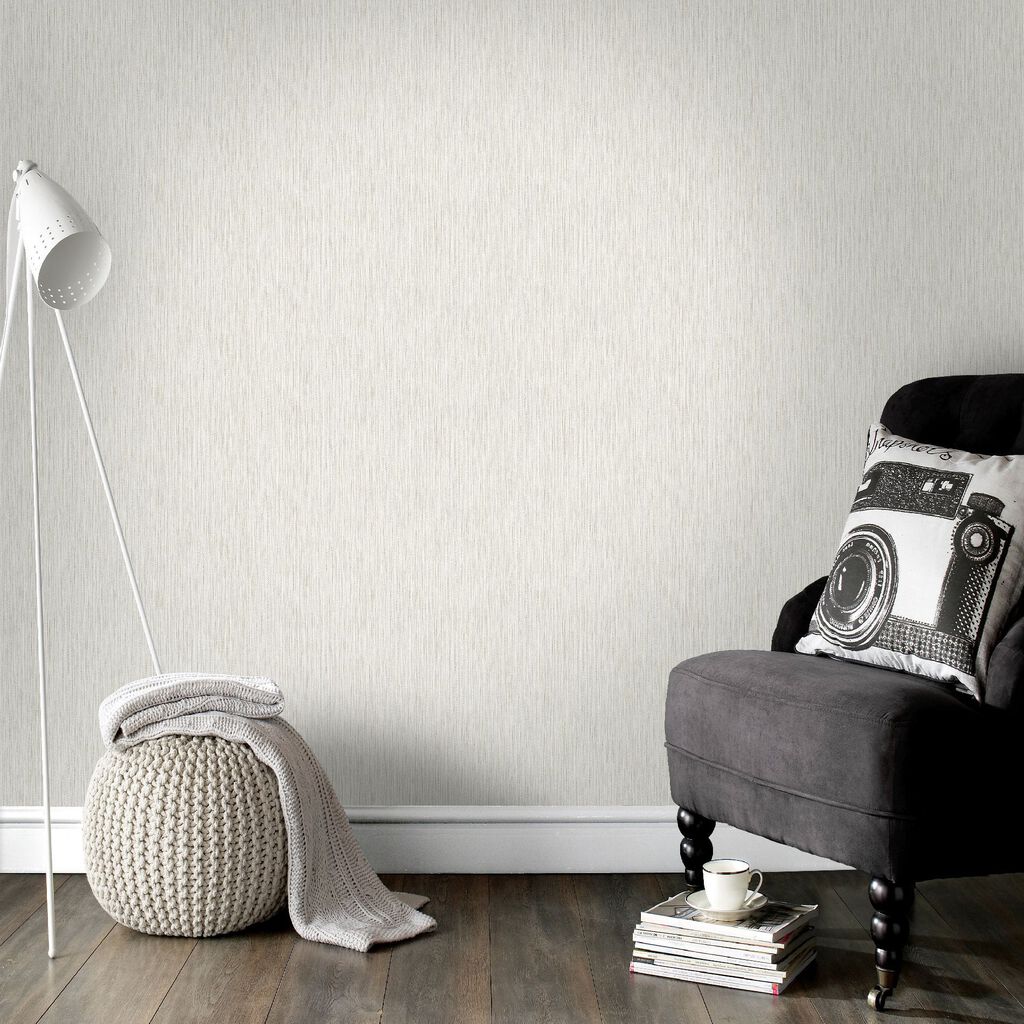 Jardin Grey Wallpaper
Think French chateaux, brilliant colours, and stunning botanicals, and you have Jardin Grey wallpaper. This exquisite design combines a clever juxtaposition between beautifully drawn monochrome floral bouquets enlivened with vivid, colourful birds and butterflies. This joyful wallpaper brings light, life and movement to any room.