How To
How to Decorate a Small Bedroom
Our Favourite Ways to Decorate a Small Bedroom
Sometimes a small bedroom can feel like a pretty big hindrance. But with a few handy tips and clever design tricks you can find ways to utilise space and create a cosy haven that meets all your needs. There are even some inventive ways to decorate bedroom to make it look and feel much bigger. Luckily, you don't have to look far to find inspiration. If you're catching some Z's in a space with limited square footage but still want it to be big on style, read on to find out how to decorate a small bedroom.
1. WALLPAPER
One perk of having a small bedroom is that, the less wall space there is, the less wallpaper you need. If you like the idea of wallpaper but are short on time or funds, a small bedroom provides an excellent opportunity to experiment with your look.
Explore our bedroom wallpaper collection for all our favourite designs. If you want to make the room seem bigger or airier, go for lighter colours. If you like a cosier, more intimate feel, dark colour palettes work well.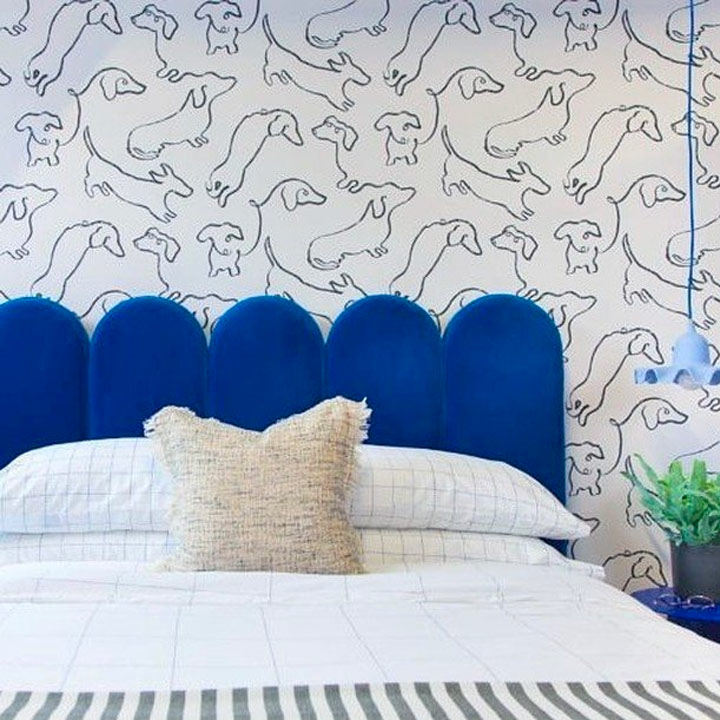 2. STRIPES
Stripes are fantastic for creating the illusion of space. Vertical stripes can make ceilings feel higher and horizontal ones give the impression of increased breadth. Plus, this classic and well-loved design will fit with most interior decor schemes. Learn how to paint stripes on a wall using our blog or take a look at our striped wallpapers.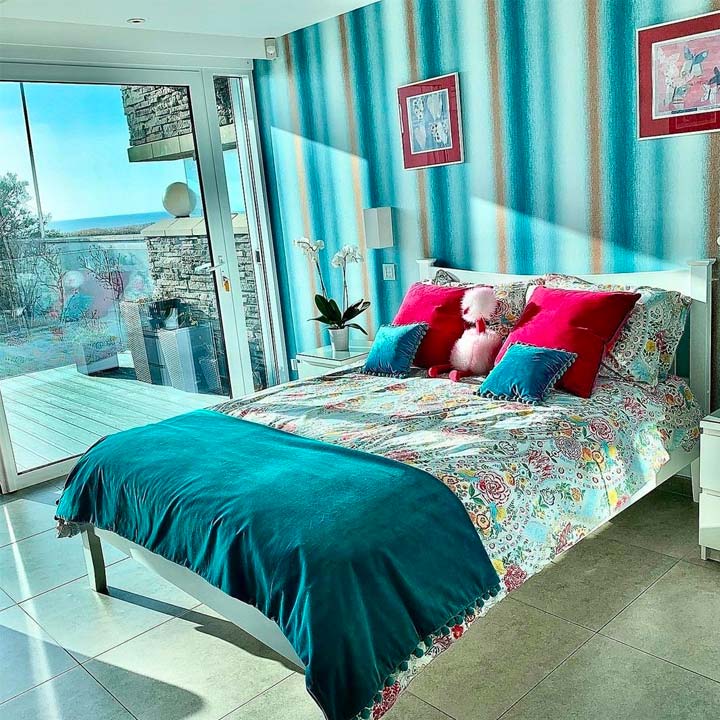 3. LIGHT COLOUR PALETTES
If you want to make a small bedroom feel bigger, we suggest using pale colours as the base of your palette. Duck egg blues, pale greys and lilacs are all good choices for your walls. You can then add shots of colour using things like wall art, bedspreads, blankets and rugs.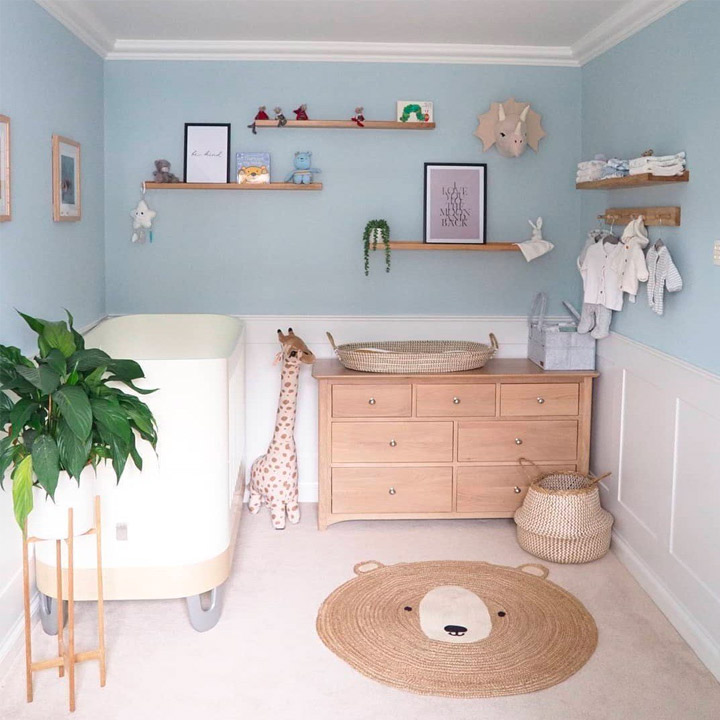 4. FEATURE WALL
If you're a fan of bold colours and designs but don't want to overpower a small space, why not have a feature wall? Feature walls look great behind the bed and provide an exciting focal point without making things feel too busy. We'd suggest painting the other walls a neutral colour and then choosing a brighter shade, or using some patterned wallpaper, for the feature.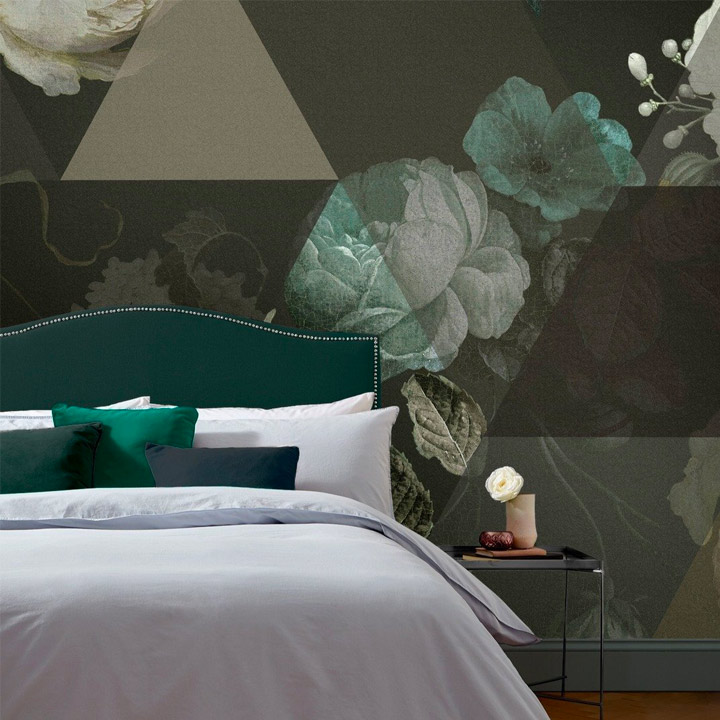 5. MIRRORS
Hanging mirrors in your bedroom is another effective way of making it seem like there is more space than there is. You could have a large mirror as a centrepiece on one of your walls, or mirrors of different sizes arranged in a gallery. Not only are they functional, but they can also be quite beautiful alternatives to traditional wall art.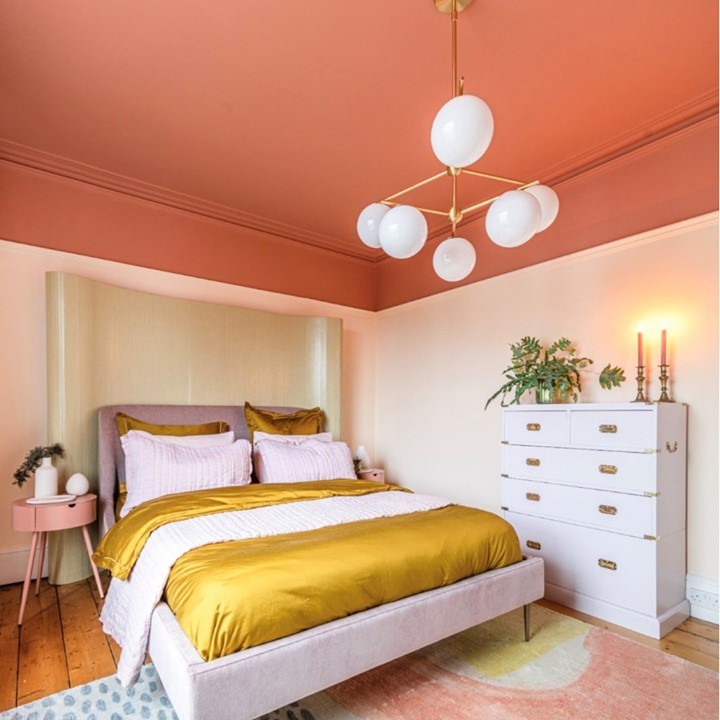 6. WALL-MOUNTED CABINETS AND SHELVING
An important thing to preserve in a small bedroom is floor space. So, instead of having a bedside table, why not have a wall-mounted cabinet? These can be high enough that you have room for things like a desk or laundry basket underneath. For the same reasons, it's also a good idea to have wall-mounted shelving rather than freestanding bookcases.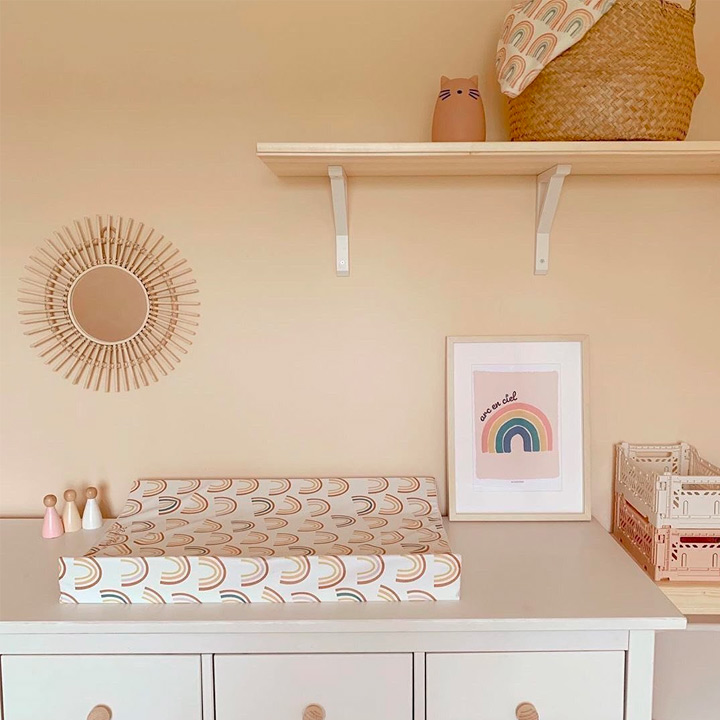 7. UNDERBED STORAGE
When it comes to decorating a small bedroom, you need as many space-saving techniques as possible. A favourite, of course, is using under-the-bed storage. This is the perfect way to store large items that you don't constantly need to hand, such as bedspreads, sheets and blankets. You can also store your summer clothes under the bed in winter, and vice versa.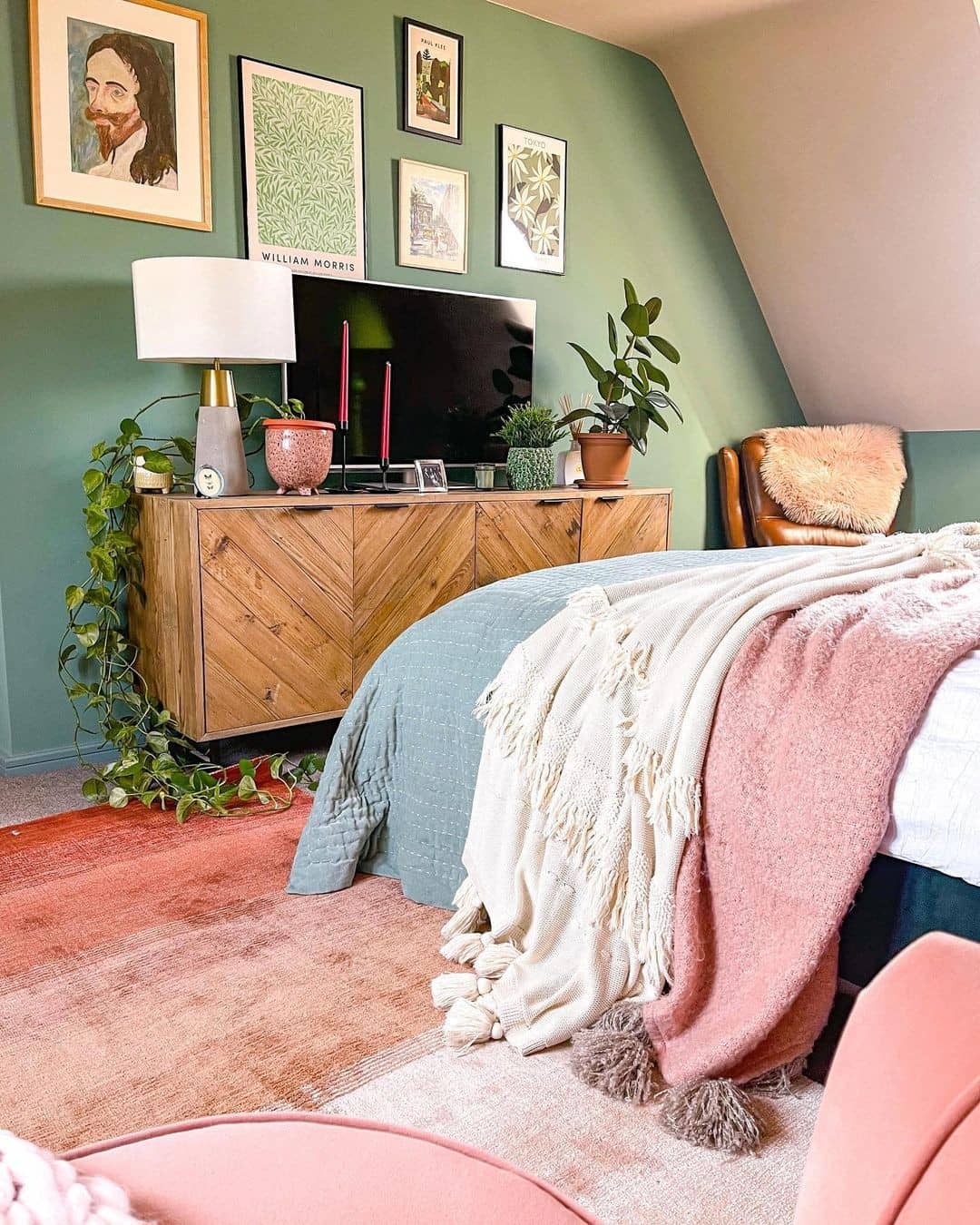 8. MINIMALIST WALL ART
If you like to have things hanging on your wall, why not invest in some minimalist wall art? These add decorative flair to a room without making it feel cluttered. Here at Graham & Brown, we have a whole range of art pieces that would suit a small bedroom, particularly in our metal wall art and abstract wall art collections.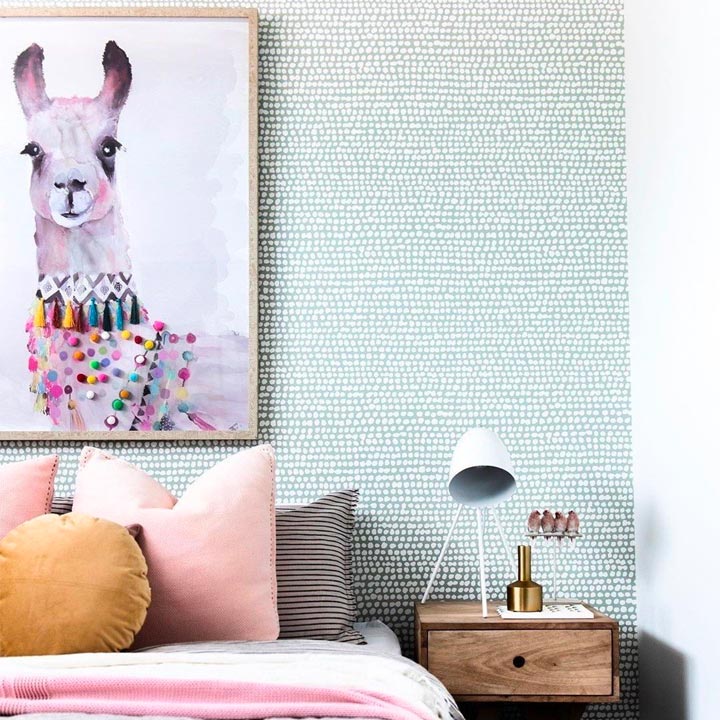 9. WALL MURALS
Want to make a real statement in your small bedroom? Try adding a bespoke wall mural. Showing one large image or pattern and made to fit the exact dimensions of your wall, a wall mural is an easy way to bring a compact room to life.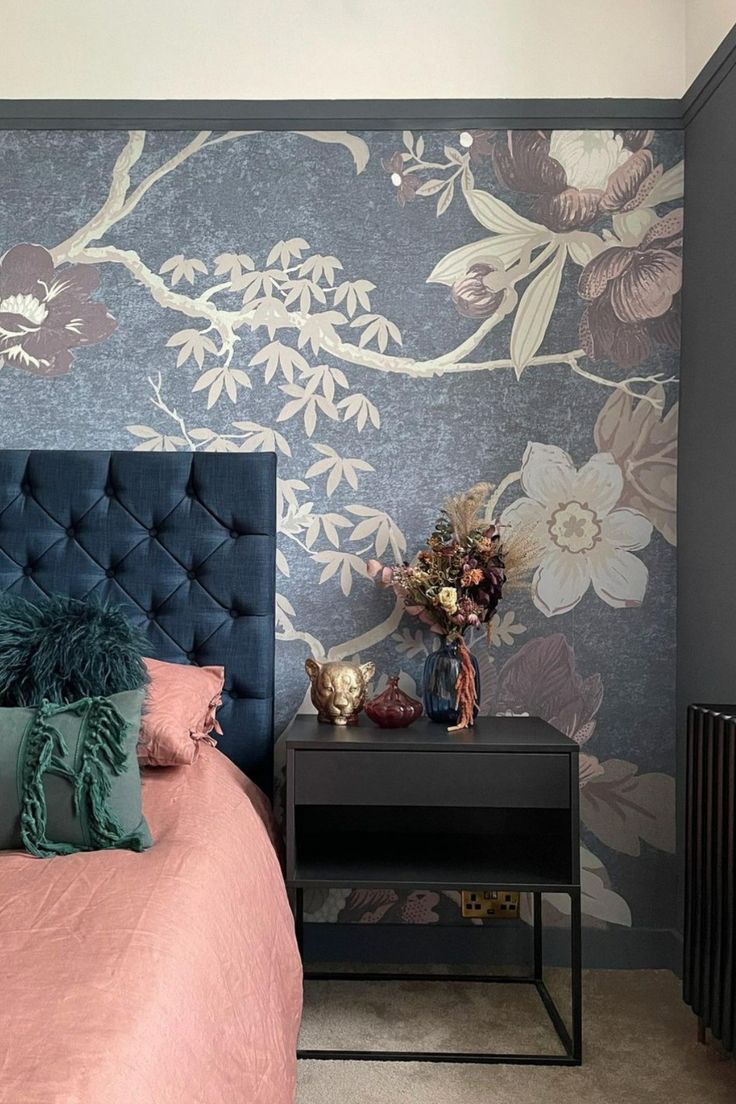 10. GET CREATIVE WITH PATTERNS
Patterned wallpaper has the ability to transform even the smallest bedrooms into a warm, vibrant space. From tropical-inspired styles enlivened with leaves, to stunning Gothic damasks in a two-tone palette, there's a wide range of wallpapers that are designed to do just that here at Graham & Brown. Alternatively, try adding a characterful headboard to catch the eye as soon as you walk into your bedroom.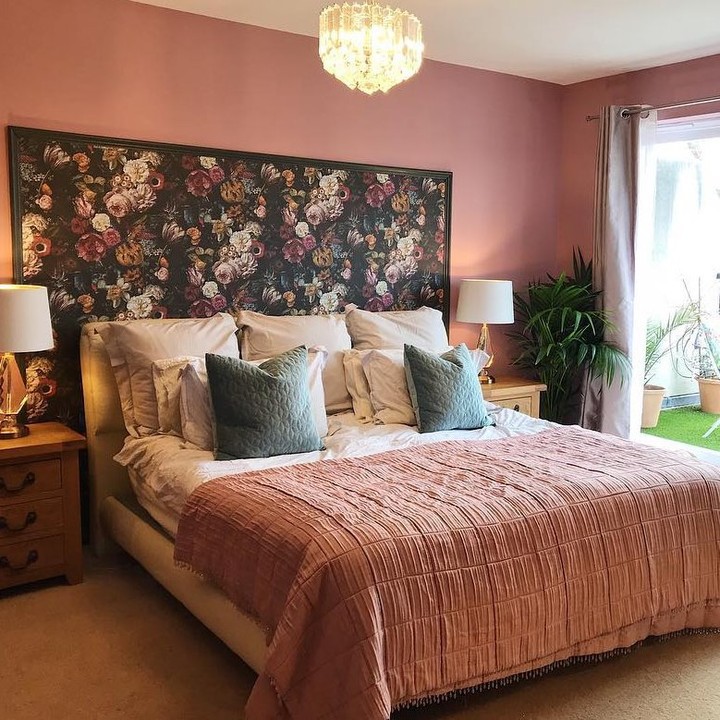 11. FITTED FURNITURE
For the perfect blend of form and function, invest in some fitted wardrobes for your small bedroom. A great way to maximise a storage-deprived space, practical built-in furniture uses the full height of the room as well as the floor space. Consider using any alcoves for storage, too.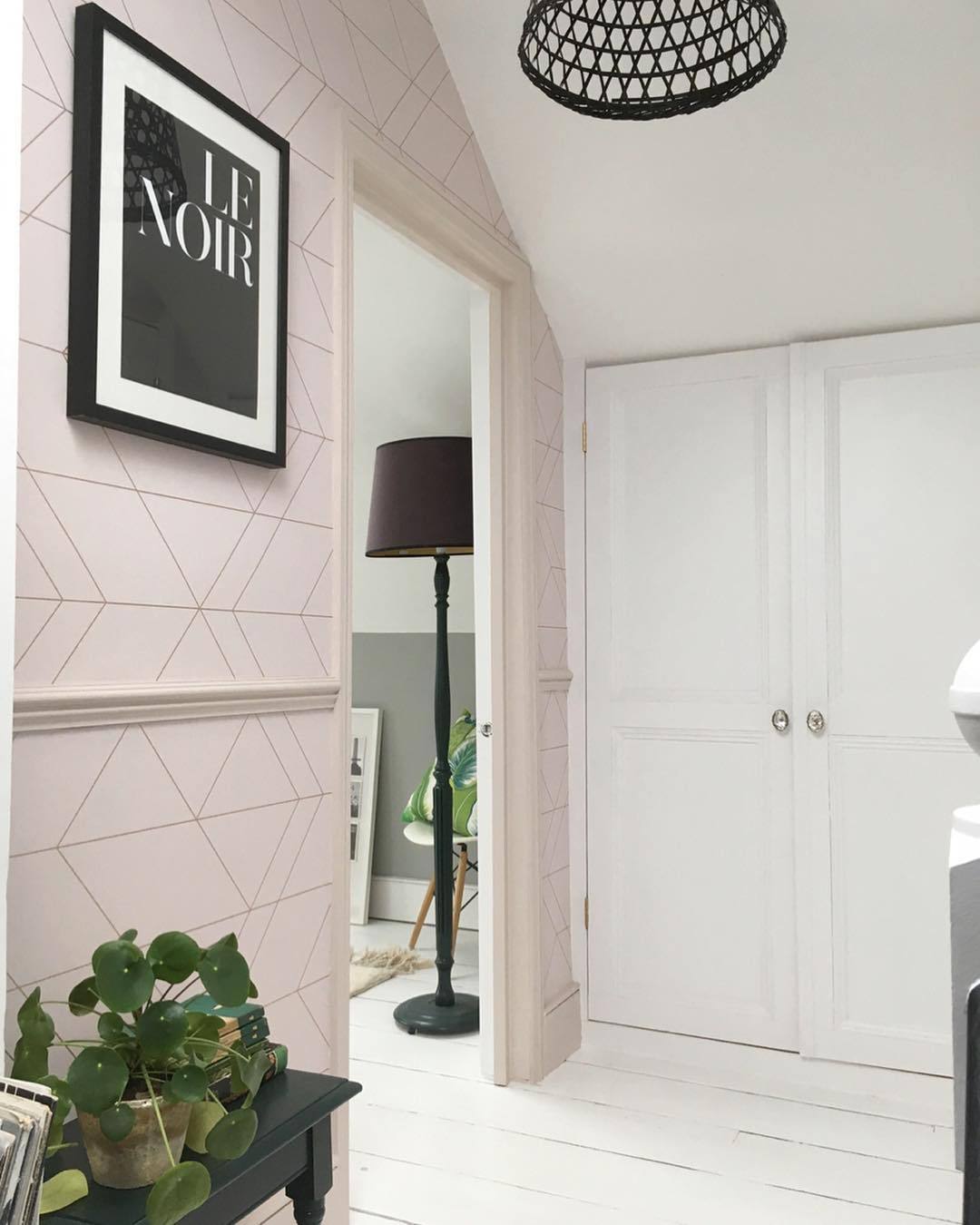 12. ENSURE THE LIGHTING'S RIGHT
Looking to create the illusion of a bigger bedroom? One of the most important elements is good lighting. To make the room inviting, add bedside lamps as well as one decorative light overhead with dimmers – so you can easily adjust the mood and soften the ambience.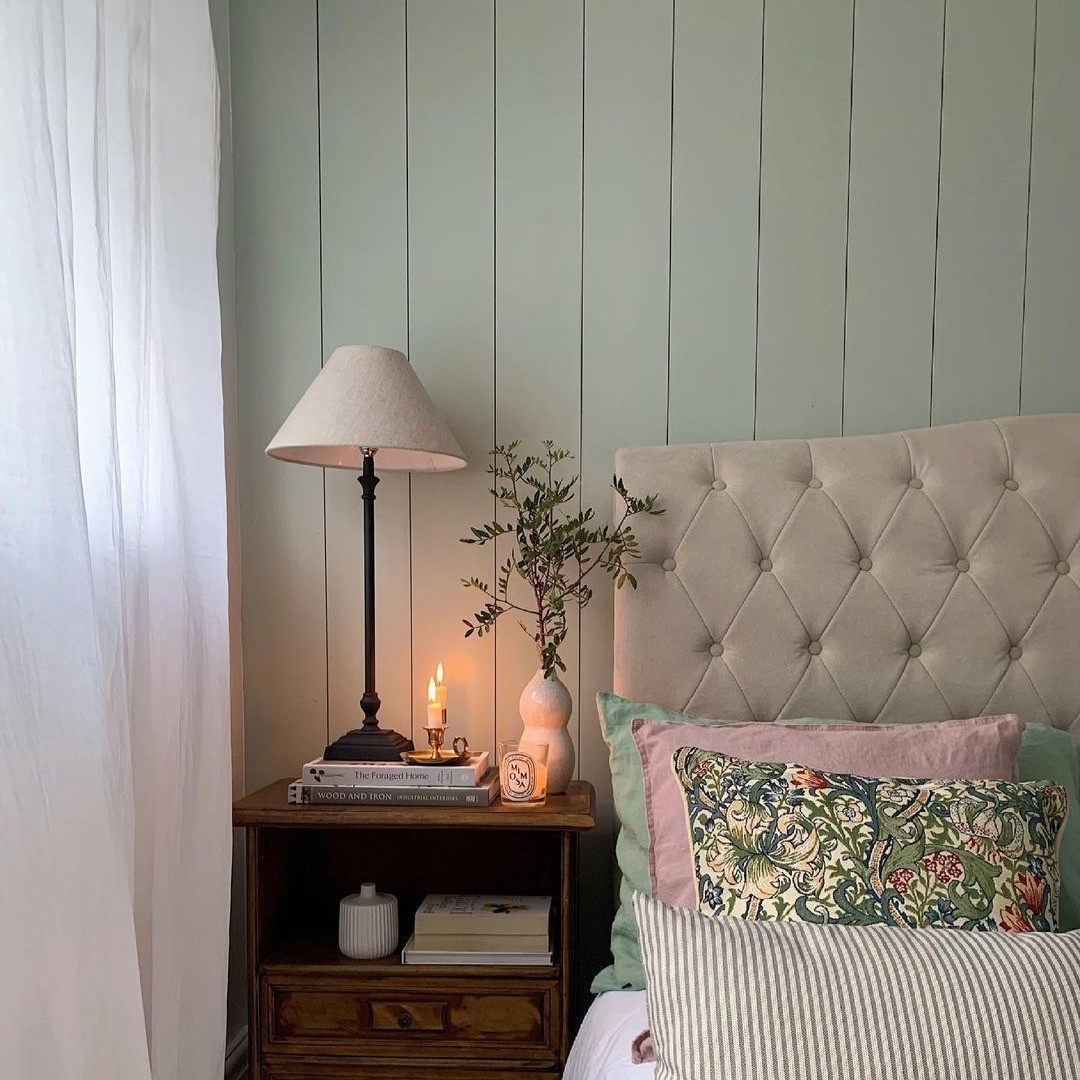 13. PERFECT THE LAYOUT
With limited space to work with, perfecting the layout is key to making the most out of a small bedroom. One of the biggest decisions is where to position the bed, and we recommend putting in the centre of a main wall – ensuring it's not blocking any windows.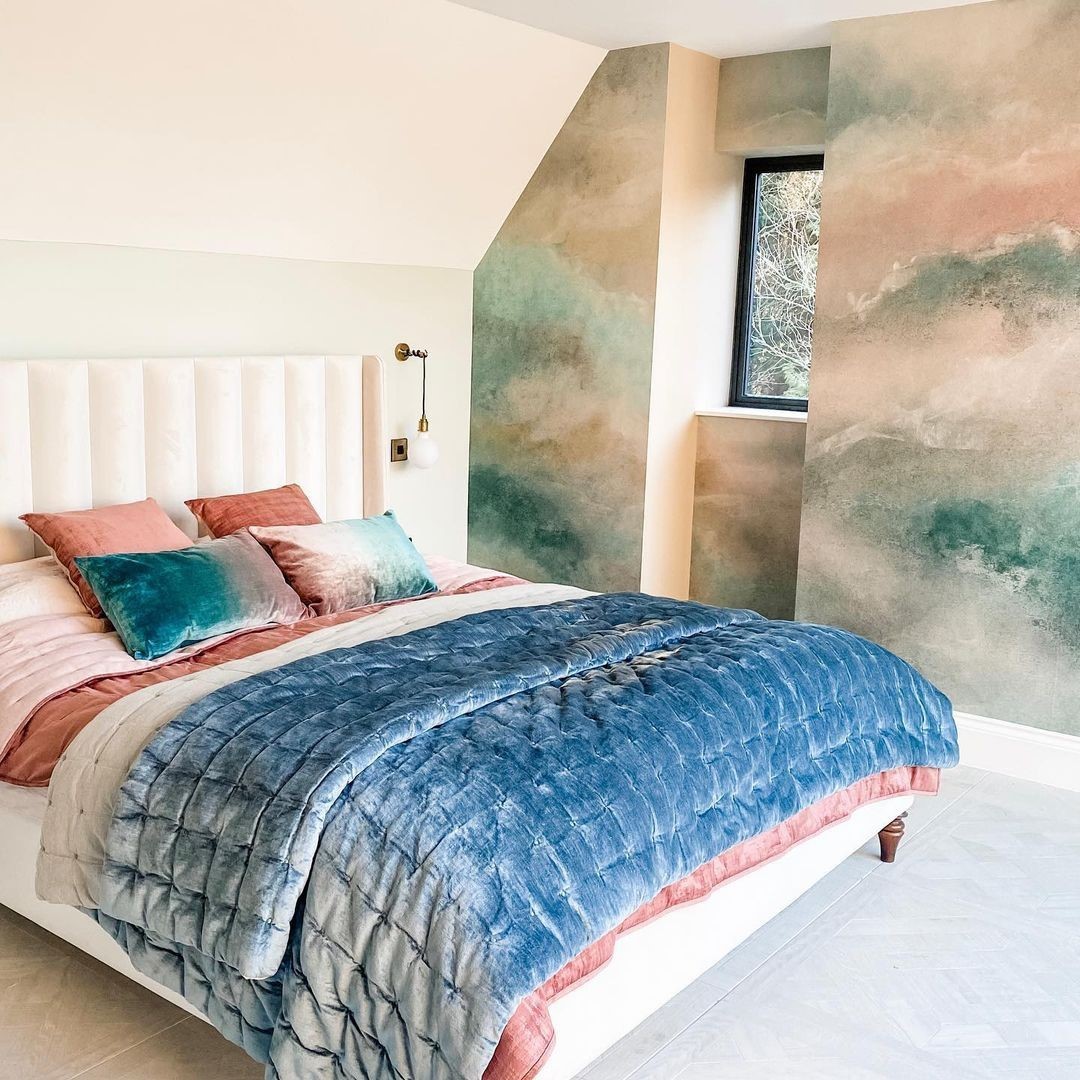 14. USE LARGE PIECES OF FURNITURE
Just because your bedroom's on the compact side, it doesn't mean you can't use a large piece of furniture to decorate with. One oversized piece can often look much better than a number of smaller items, which can make it look cluttered.
15. MAKE IT COSY
When it comes to small bedrooms, sometimes it's best to embrace its size and cosiness. To give your covetable sleep space a cosy feel, simply add neutral-coloured rugs, cushions in several fabrics or curtains. It'll be the most comfortable room in your house in no time.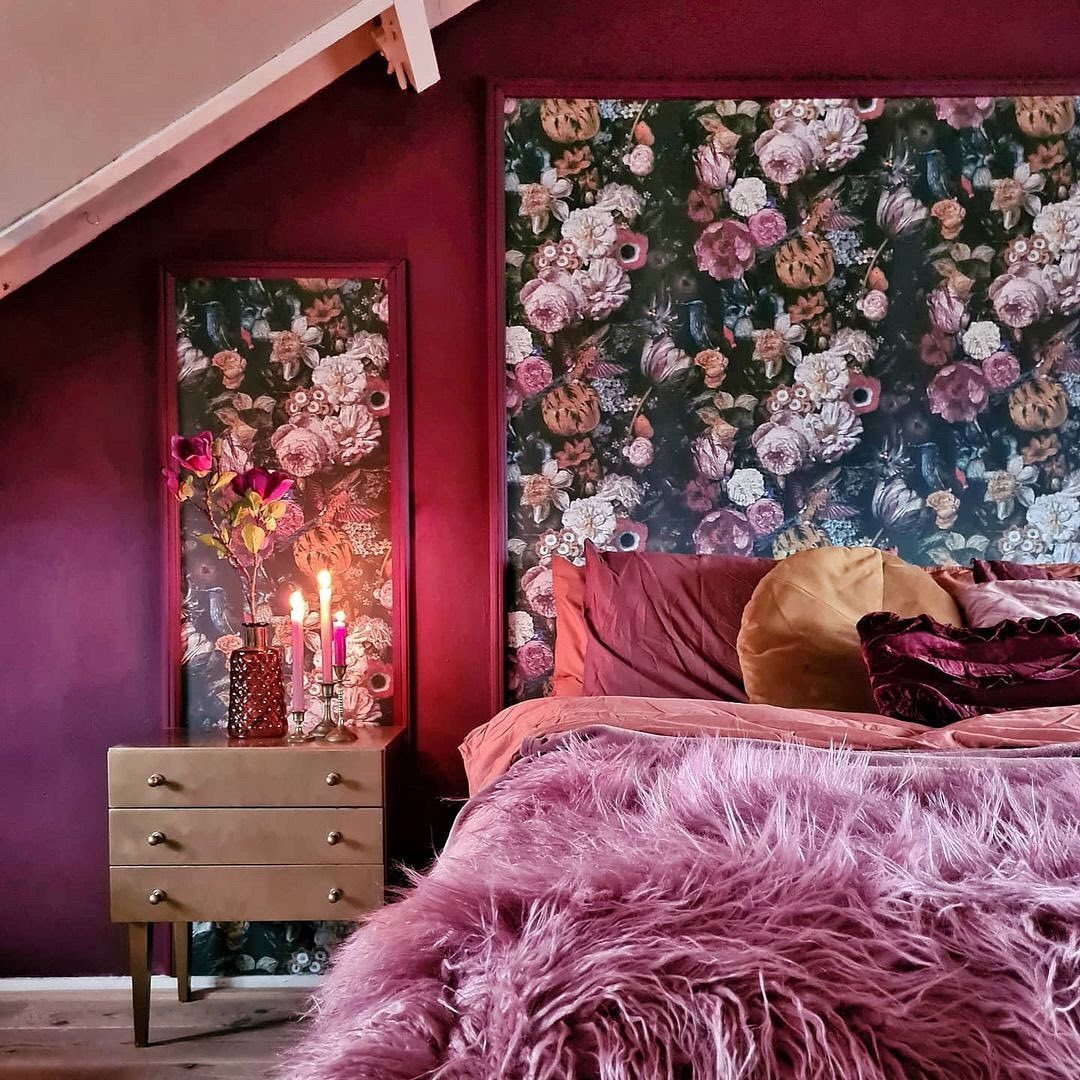 16. USE WHITE
For a low-effort way to make a big impact, stick with a white colour palette. Whether you go for one of high-quality paints or a wallpaper design, an all-white bedroom will always look relaxed yet glamorous. Use different tones for added depth, including nearly-taupe, cream and buttermilk shades.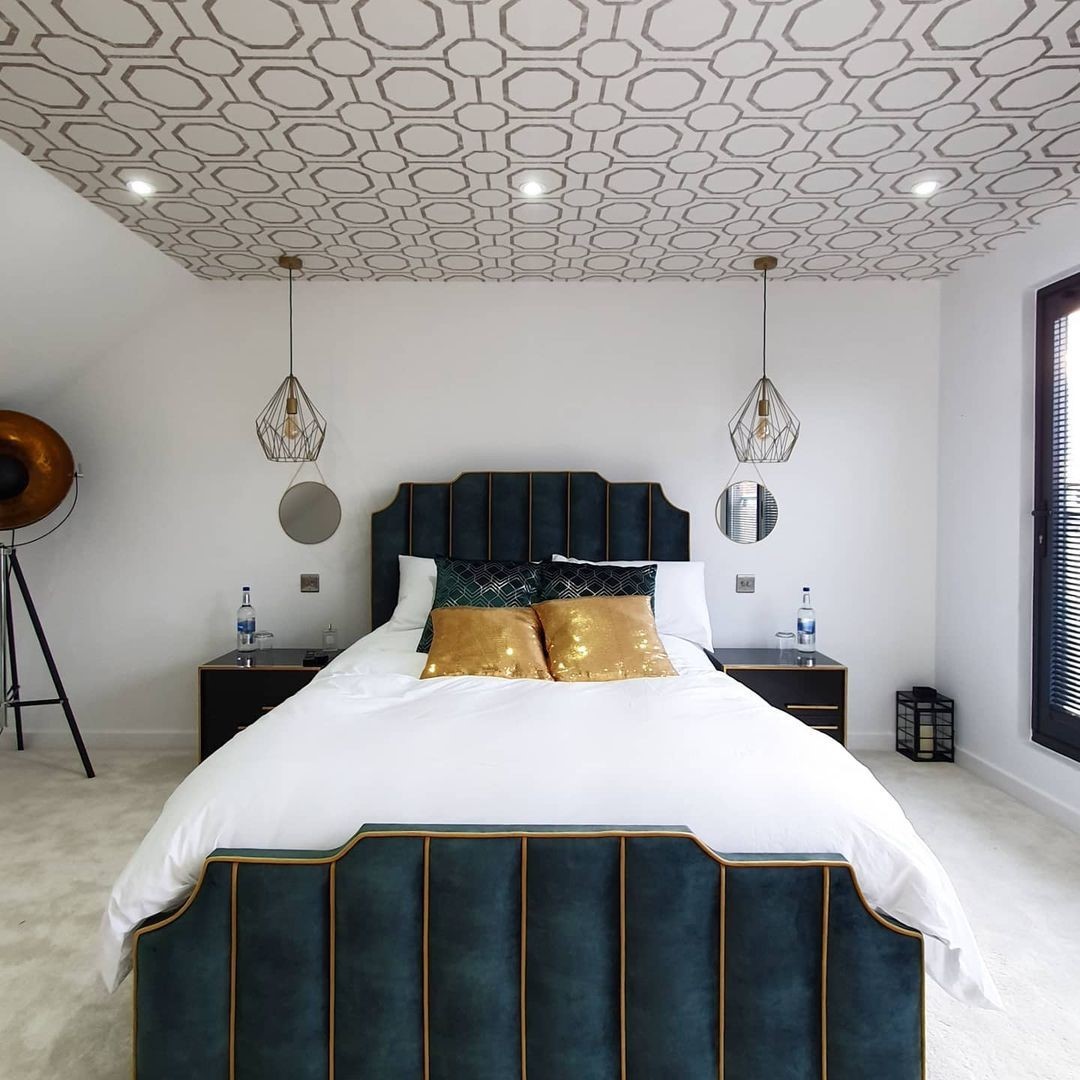 17. THINK ABOUT DOORS
An often overlooked aspect of a small bedroom is the entrance door. If your door opens into the room and eats into usable space, consider changing it for a sliding pocket door that neatly slides out of view when it opens.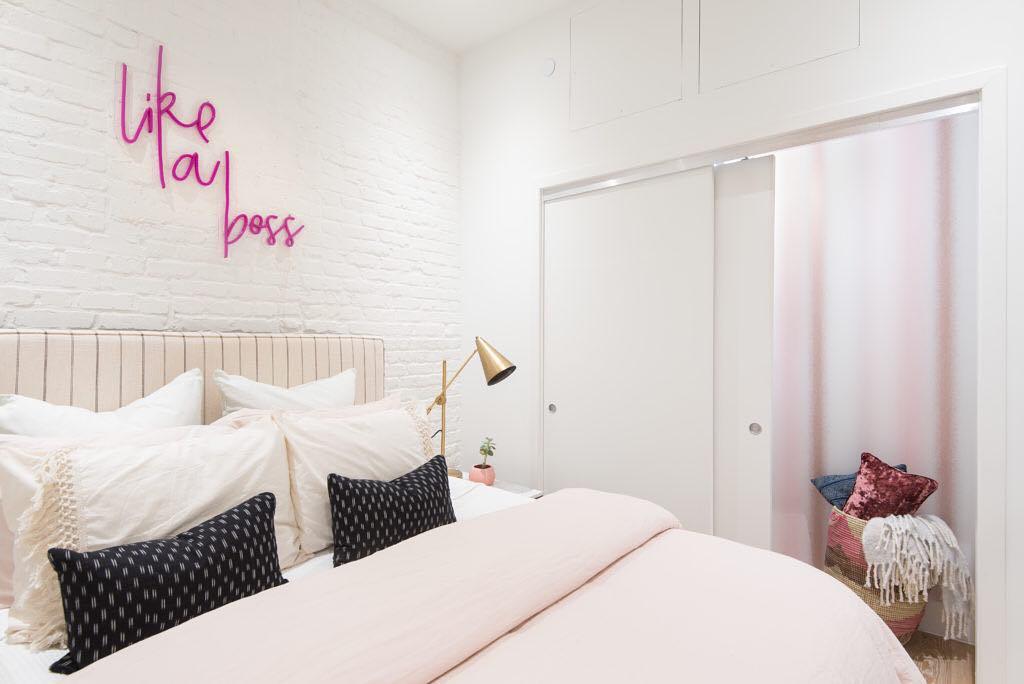 18. DECORATE UP
When you decorate bedroom that's compact, make sure you're using every available space—even your ceiling. Add one or two wall-mounted floating shelves where possible, they're perfect as a streamlined storage display.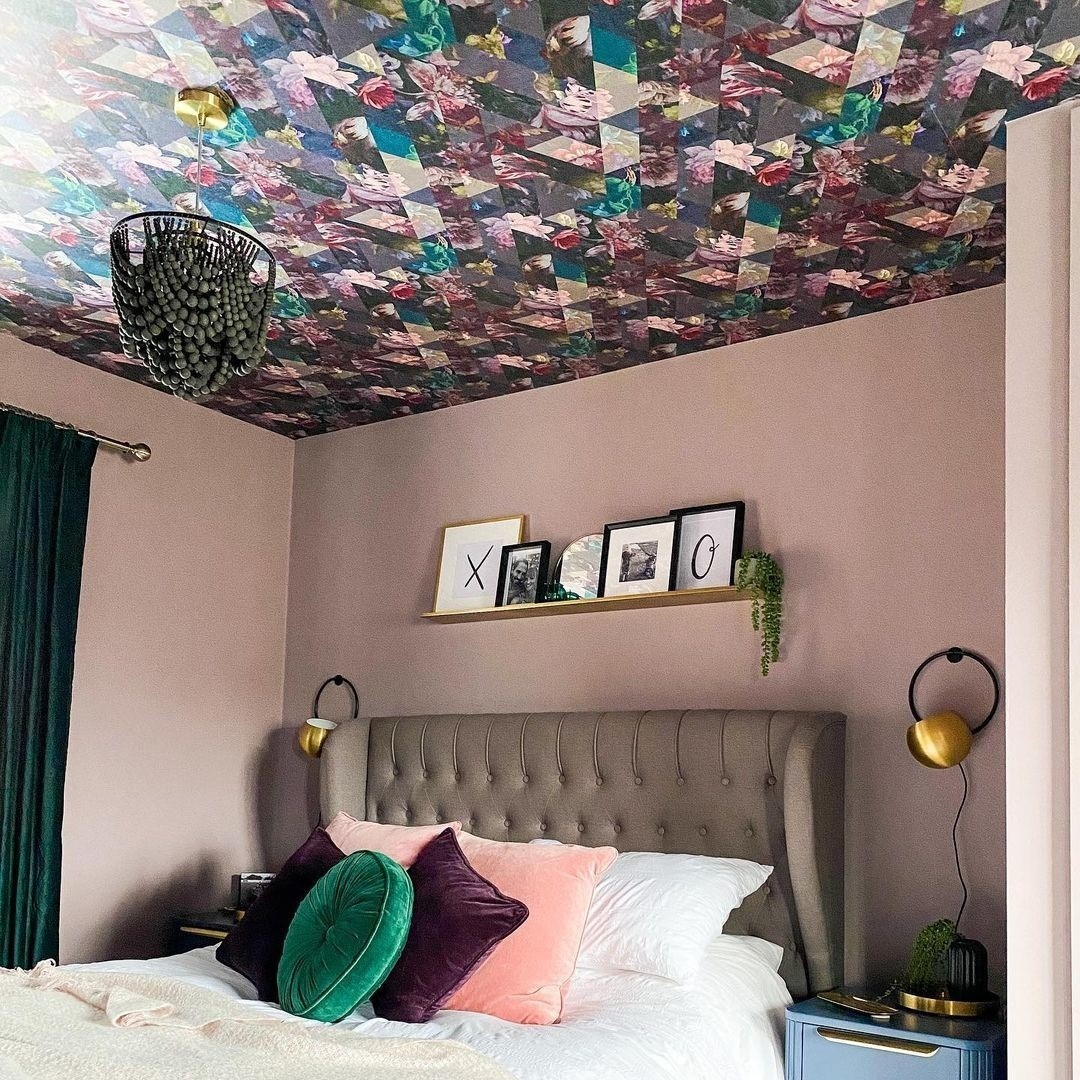 19. ADD A STATEMENT BED
Transform your small bedroom from simple to stand out with an eye-catching bed as the focal point. An ideal way to create a stylish sleep area, why not experiment with a bed in a bold colour or one that's upholstered in textured fabrics? Keep the rest of the room understated with pared-back hues and neutral tones.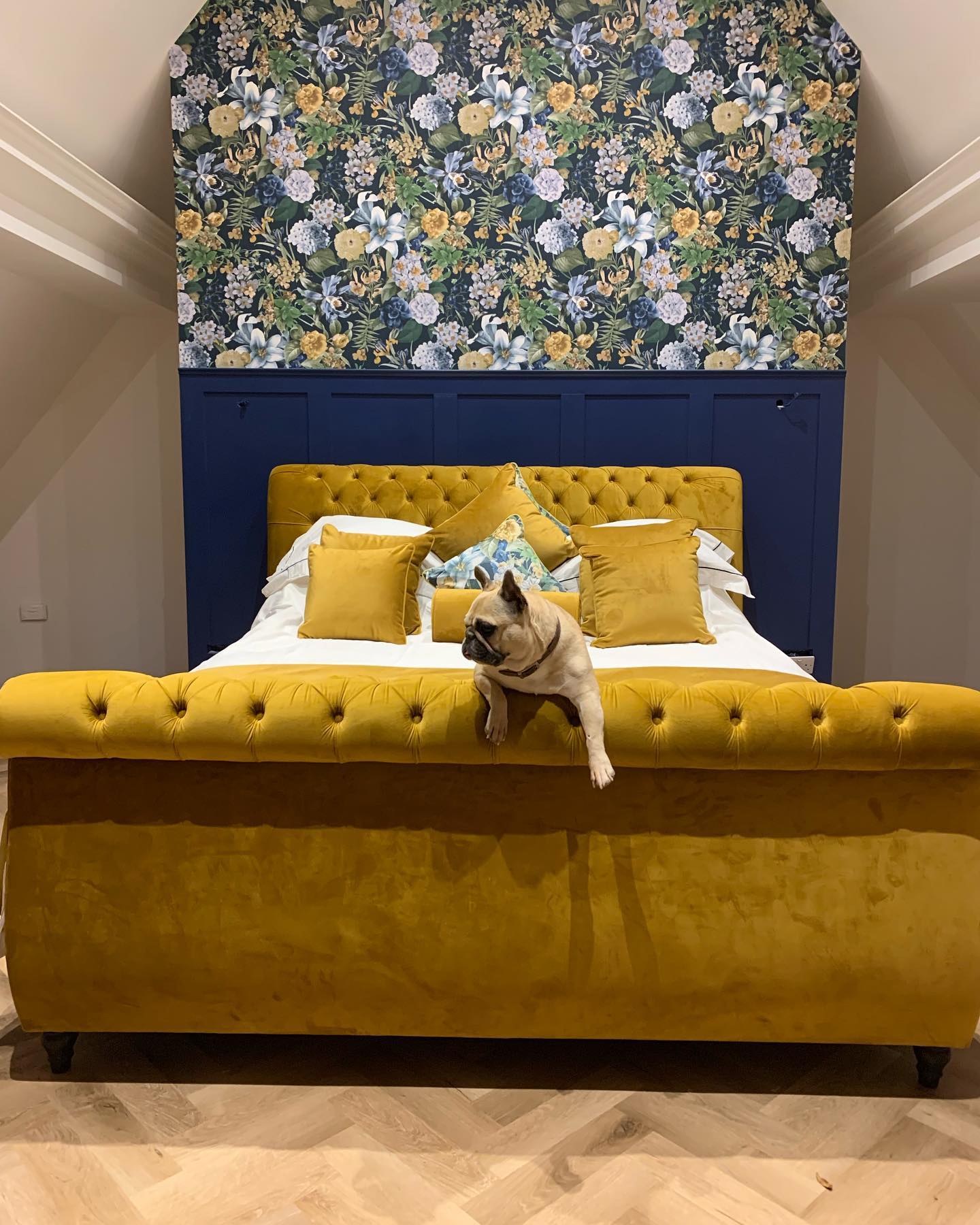 20. USE THE SPACE BEHIND THE BED
If you've utilised every other space in your small bedroom, you can always make storage less visible by adding a cleverly disguised unit at the head of your bed. Not only does it look good, but this hidden storage is seriously functional as well.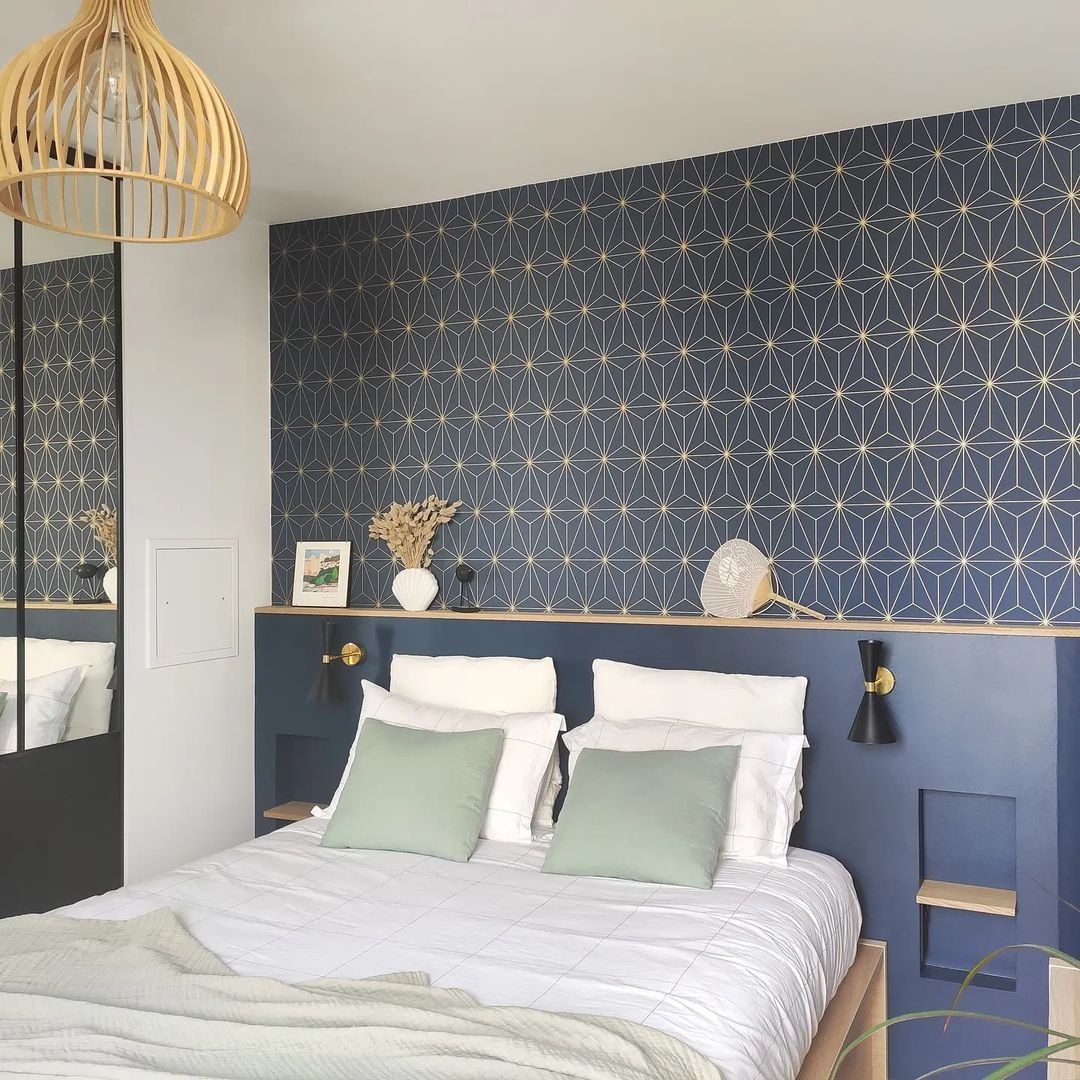 OUR FAVOURITE WALLPAPERS TO DECORATE A SMALL BEDROOM
Looking for clever wallpaper tricks to decorate bedroom that's on the smaller side? Ahead, find some exclusive Graham & Brown designs that will make the most of the space you have.
GLITTERATI CREAM AND GOLD WALLPAPER
Striped walls can make small bedrooms look larger in an instant. Horizontal stripes are a great way to make a room appear wider, while vertical stripes will give the impression of a taller interior. We've got plenty of striped wallpapers to choose from in a variety of styles and colours here at Graham & Brown. Our favourite? This cream and gold Glitterati design created by Julien MacDonald.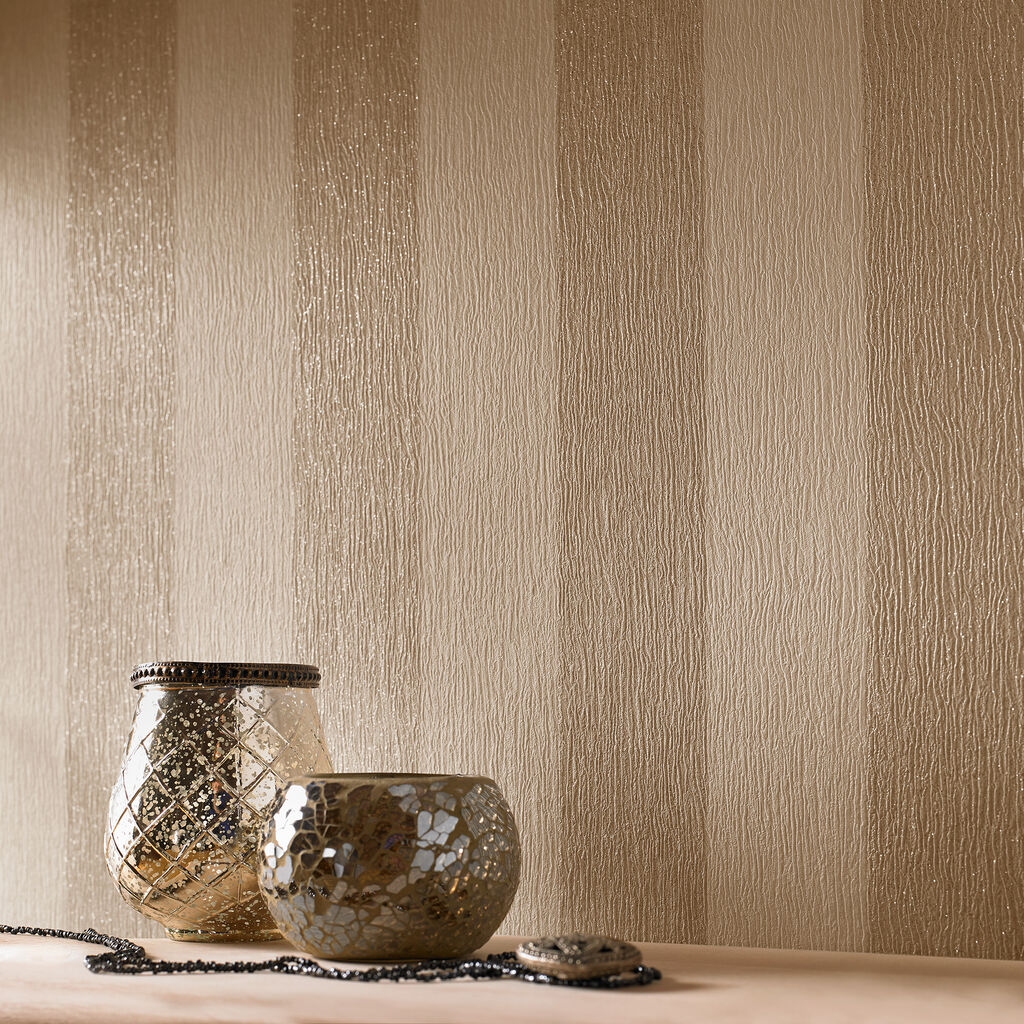 ALLURE WALLPAPER
Often thought to overwhelm a small space, a wallpaper with a large, all-over pattern can actually make your bedroom appear wider. Whether it's bold florals or modern geometric shapes, an eye-catching design gives rooms a more expansive feel. Look to styles like our stunning Allure wallpaper, which combines hand-painted blooms, a striking black matt backdrop and jewel-coloured birds.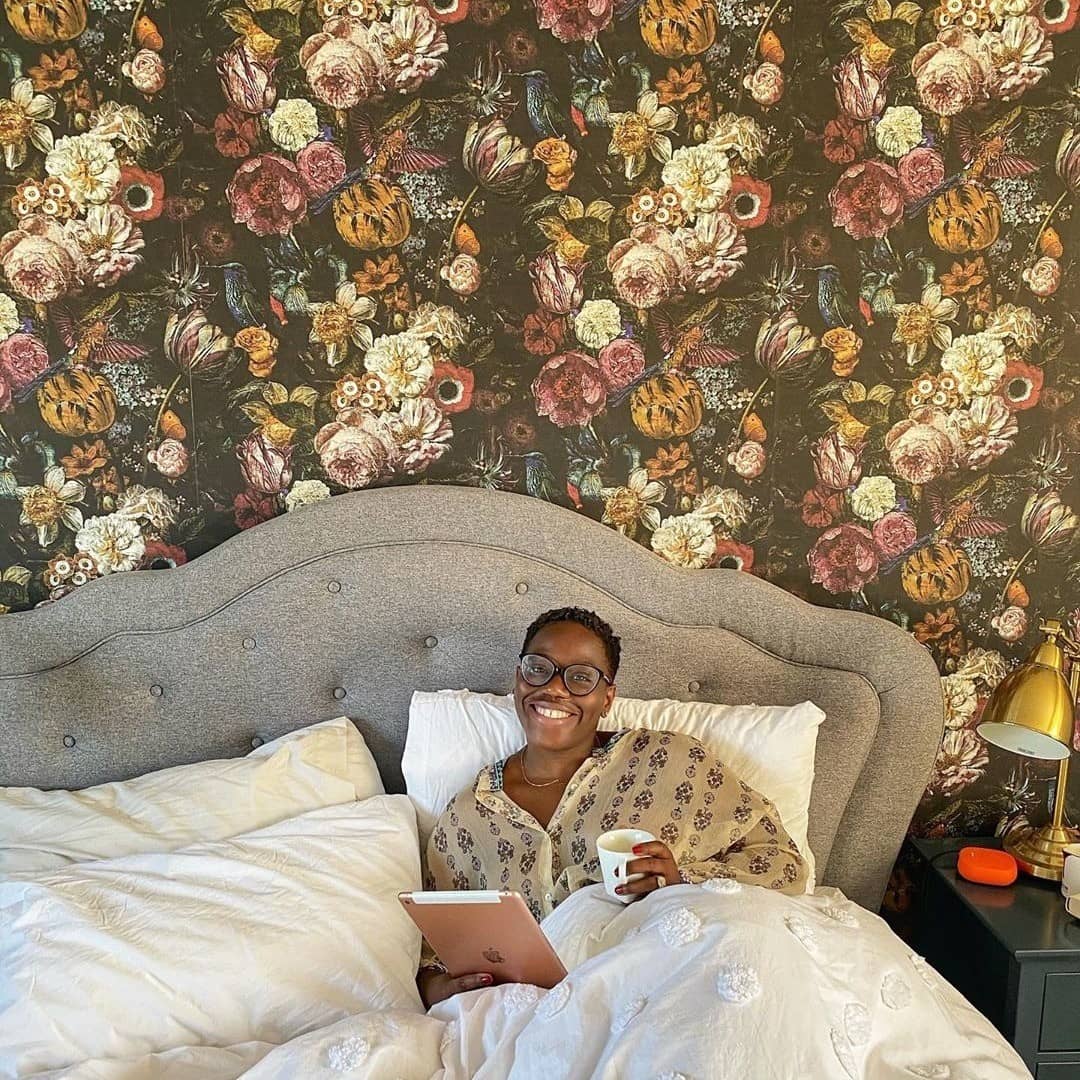 GRASSCLOTH NATURAL WALLPAPER
Make the most of your small bedroom and bring walls to the forefront with textured wallpaper. At Graham & Brown, you'll find a wide selection of textured designs to choose from. Our subtle yet striking Grasscloth Natural wallpaper has an added dimension that draws the eye to help the room appear larger than it is.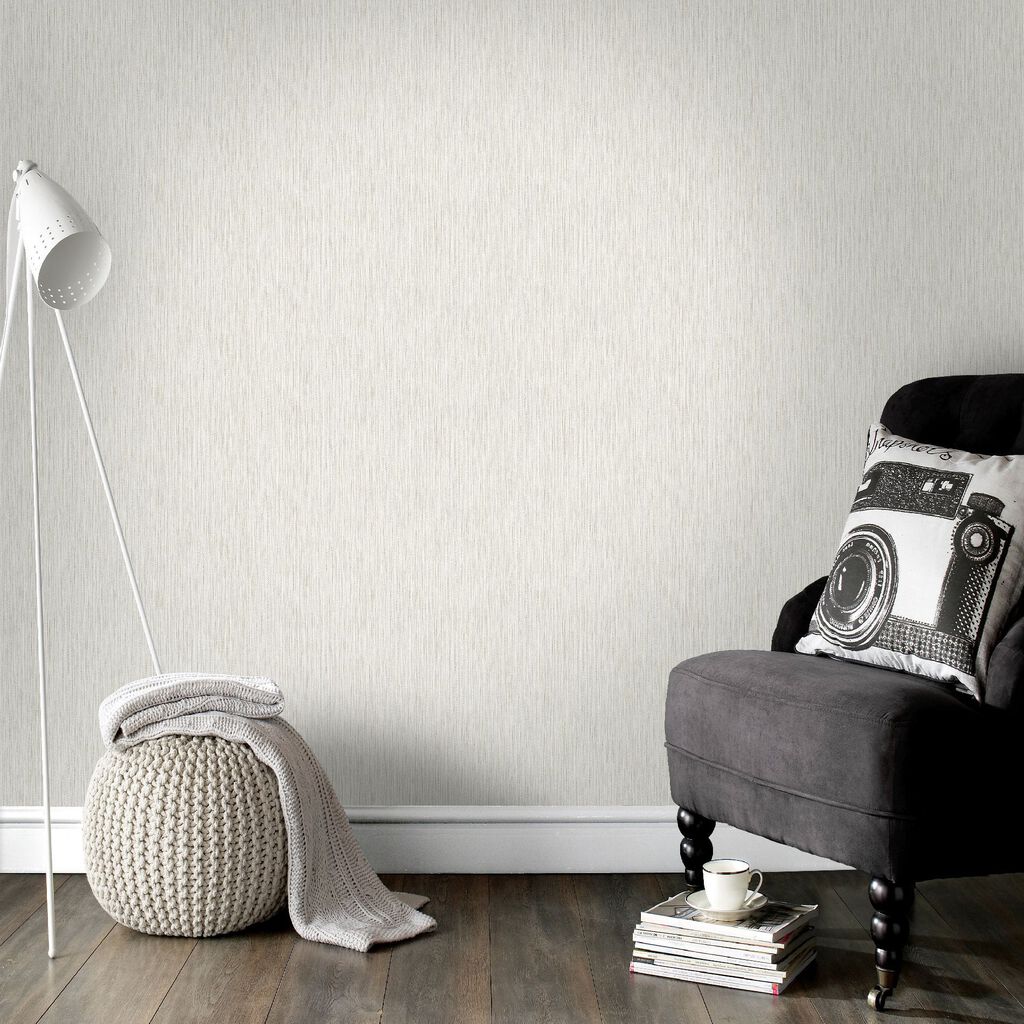 Want more inspiration when it comes to renovating small spaces? Take a look at our unique hallway paint ideas.